ZP-0133
Jump to navigation
Jump to search
Raspberry Pi 4 Aluminum Case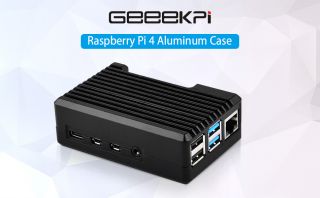 Description
Raspberry Pi 4 Aluminum Case.
Features
The case itself acts as a heatsink and comes with thermal pad for passive cooling.
Compatible with all Raspberry Pi 4 model boards.
Black sandblasted anodised aluminium body for durability, thermal efficiency and long-lasting use.
Easy access to external connectors.
Designed for commercial system production and industrial applications with the concealed SD card slot.
Thermally conductive silicone inside.
Thermally conductive silicone is a flexible, thermal contact material, it spreads heat from the heat source area to heat sink, 
and it will reduce the contact heat resistance between heat source and surface of heat sink.

Passive Cooling / Robust and Portable
Weight: 0.260Kg
Gallery
How to install thermal pads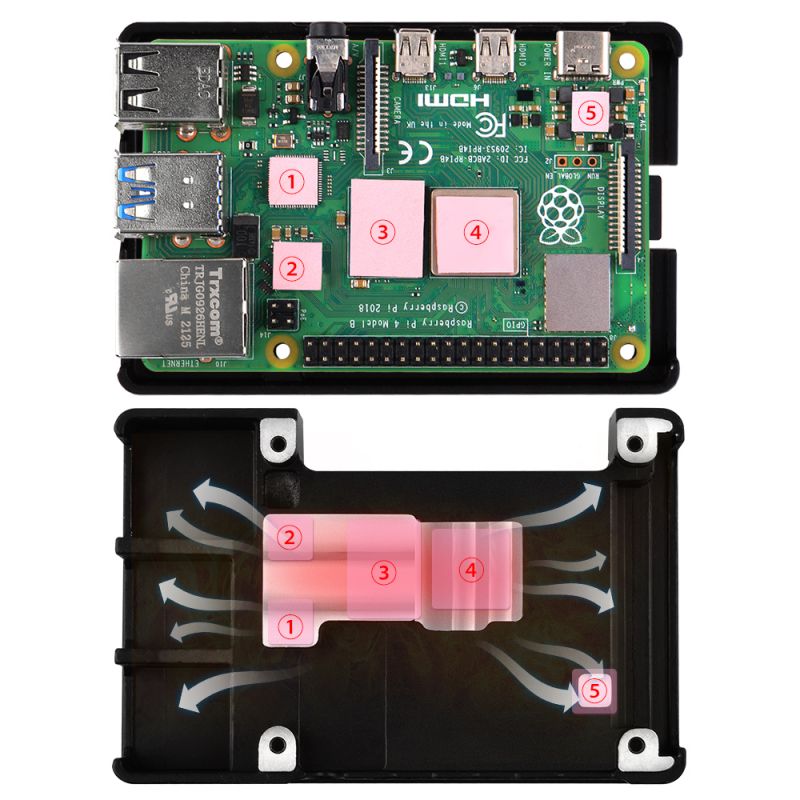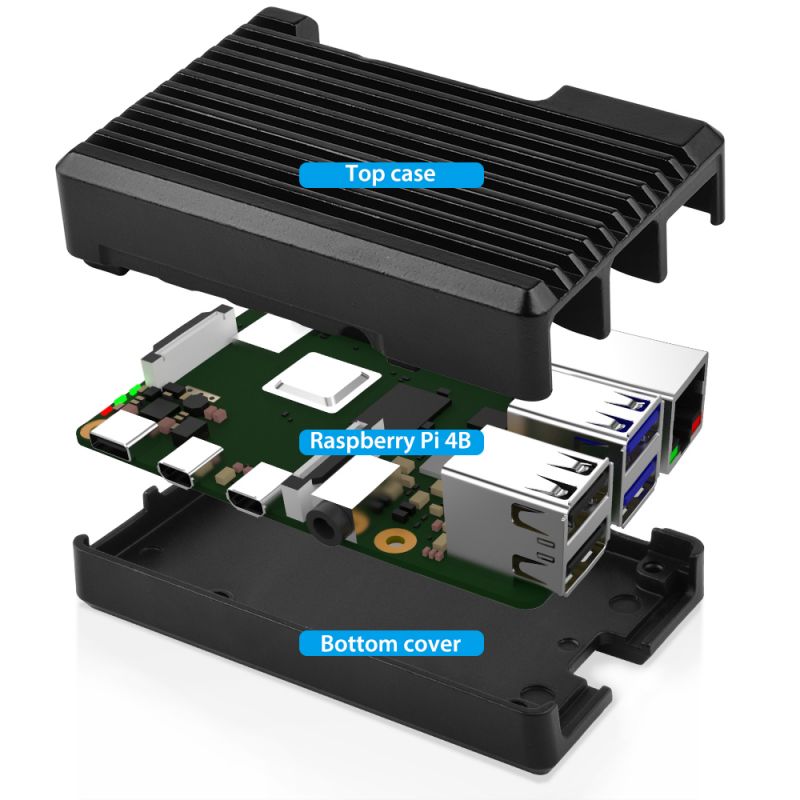 How to use official camera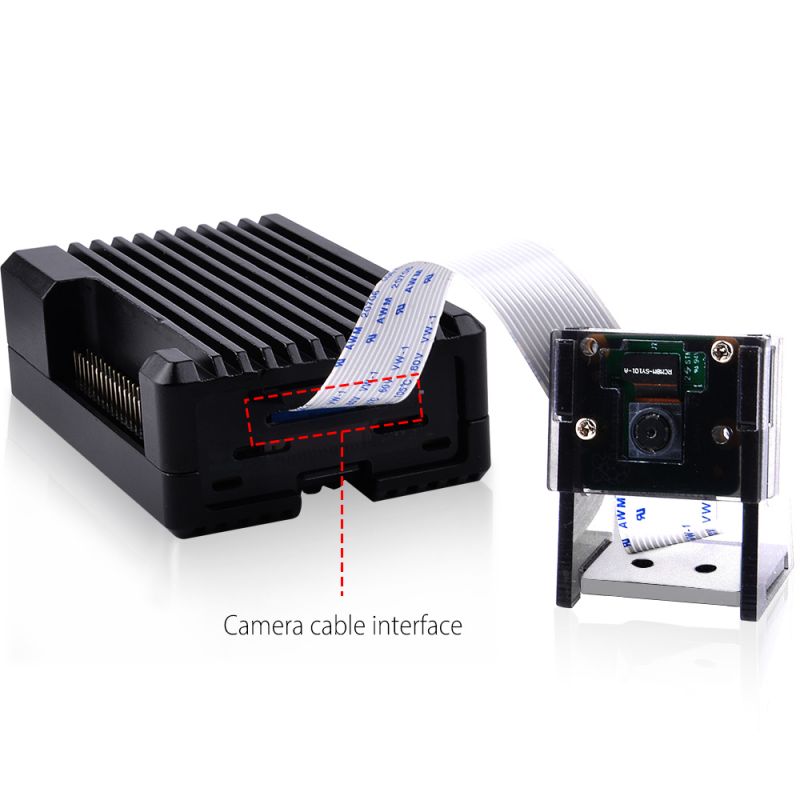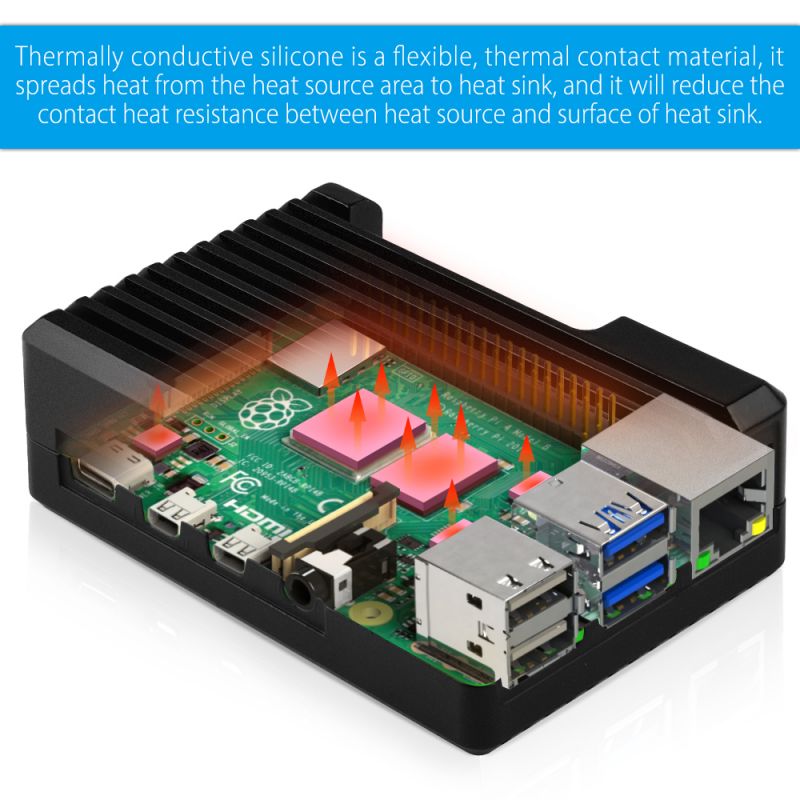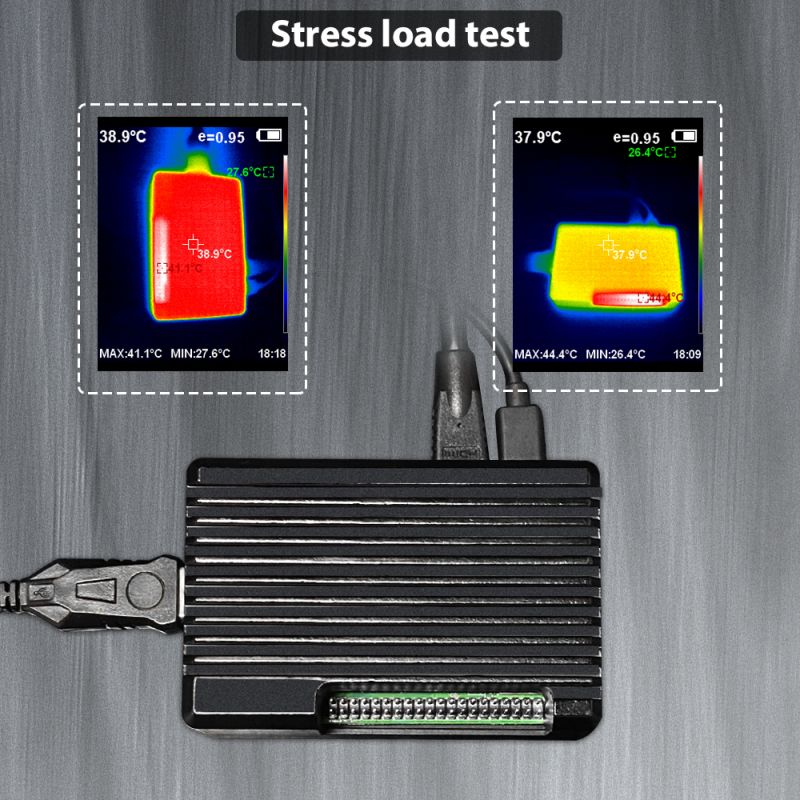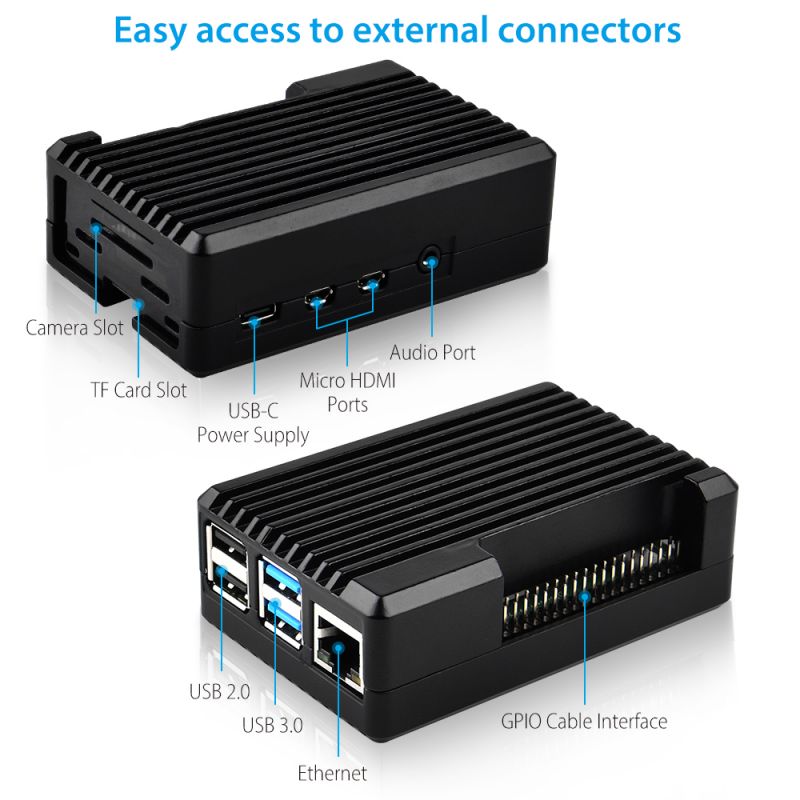 Package Includes
1 x Raspberry Pi 4 Aluminum Case pack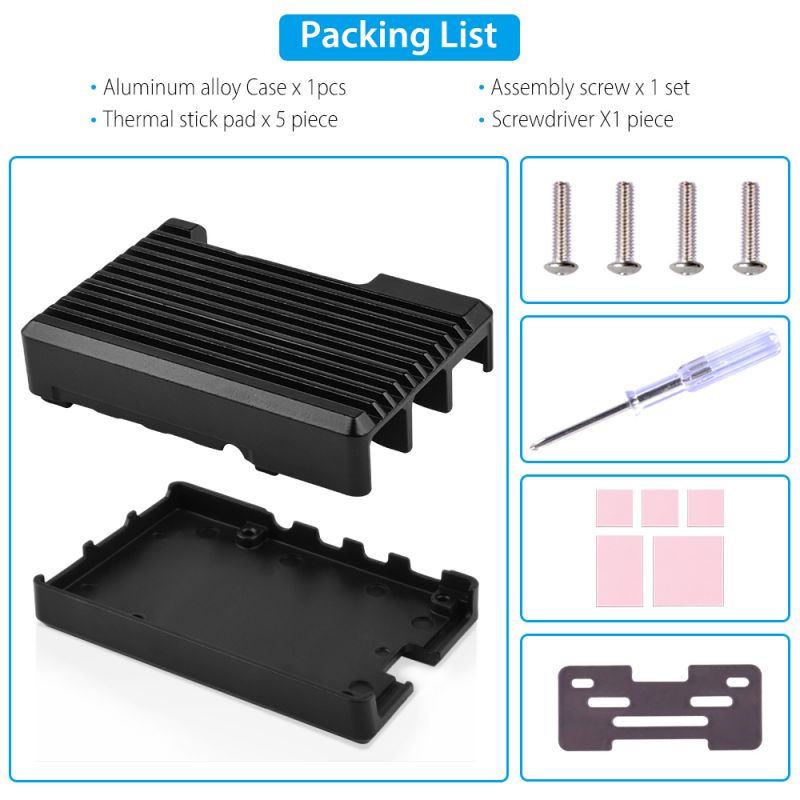 Keywords
Aluminum Case for Raspberry Pi 4B, Raspberry Pi case, aluminum case, heat sinks, passive dissipation aluminum case.