ZP-0120
Jump to navigation
Jump to search
H4 Black Plastic Case for Raspberry Pi 4B
Descriptions
Plastic case for Raspberry Pi 4B only.
It's made by Plastic material.

Features
Easy to assemble
Good outlook
Heat dissipation
Gallery
Product Outlook
NOTE: Raspberry Pi 4B is not include in the package.
Port Definitions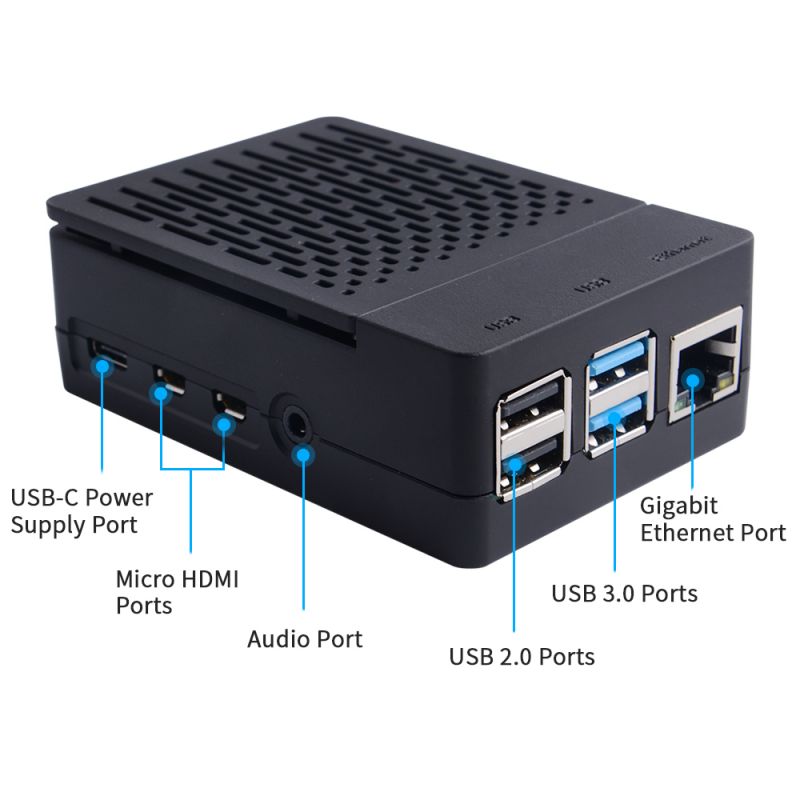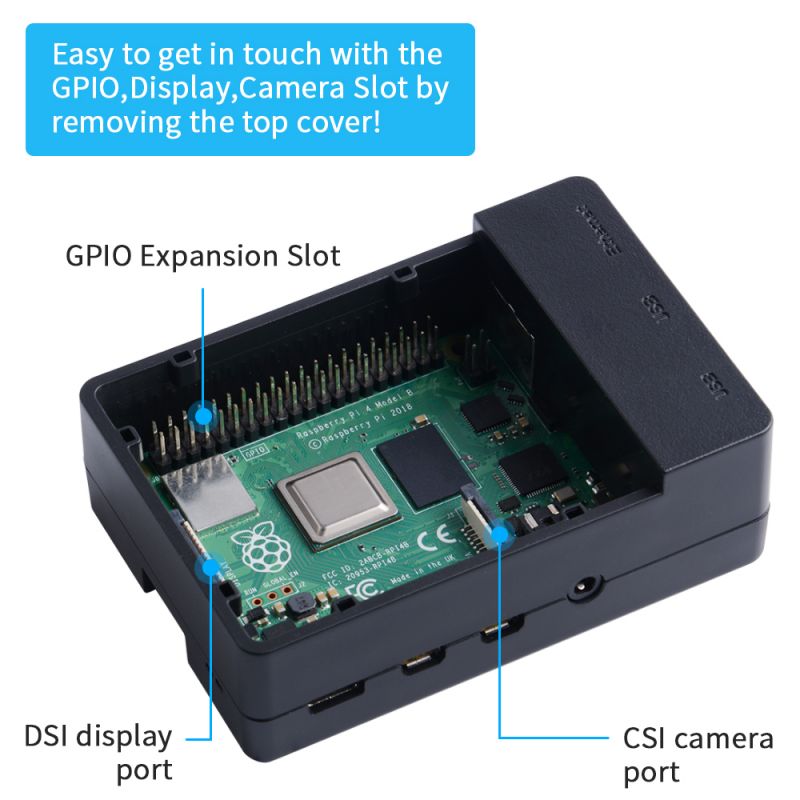 How to assemble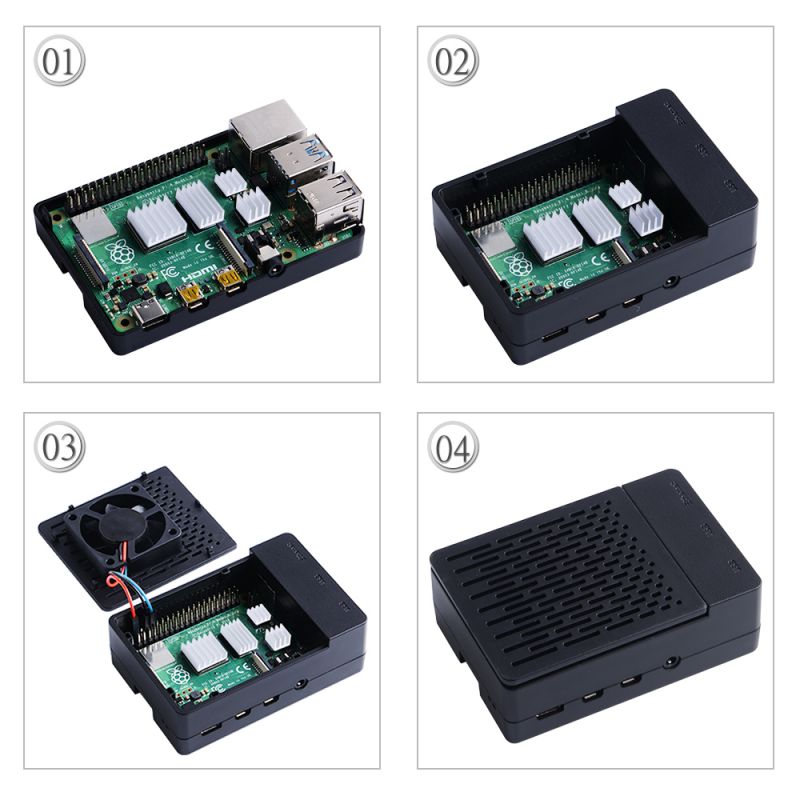 How to connect fan to GPIO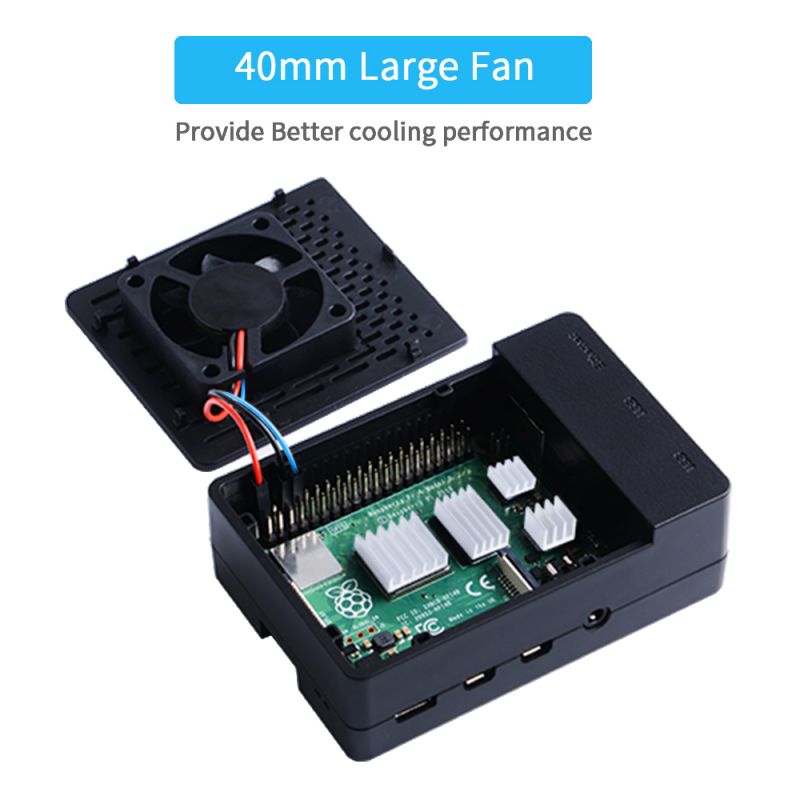 Package Includes
1 x H4 Black Plastic Case for Raspberry Pi 4B
1 x Speed Adjustable Fan(PWM control)
4 x Aluminum Heat sink
1 x Screw driver
HowTo
We assume that you have already installed Raspberry Pi OS and booting up already.
Open a terminal and typing:

 sudo raspi-config 
And then navigate to `Profermance Options` -> `P4 Fan` -> `Would you like to enable fan temperature control?`-> `yes`-> `To which GPIO is the fan connected?` -> `14` -> `OK` -> `At what temperature in degrees should the fan turn on?` -> `60` -> `OK` -> `The fan on GPIO 14 is enabled and will turn on at 60 degrees` -> `OK`-> `Finish` -> `Would you like to reboot now?` -> `Yes`. After rebooting, the fan will turn on at 60 degrees.

Keywords
H4 Black Plastic Case for Raspberry Pi 4B, plastic case for RPi 4B