ZP-0115
Jump to navigation
Jump to search
Acrylic Case for PoE Module on Raspberry Pi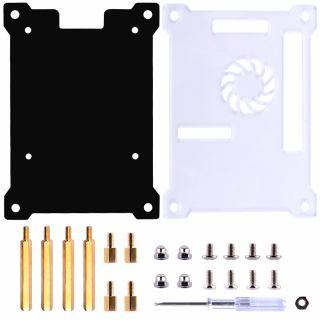 Description
This case is suitable for the scenario where the Raspberry Pi uses the PoE module. It is made of acrylic material, which is very easy to install and can well protect the Raspberry Pi and PoE module.
NOTE: Raspberry Pi and PoE module are not included in package.
Features
Easy to assemble
Acrylic material
Laser cutting
Compatible with Different PoE module
Good for Heat dissipation
Gallery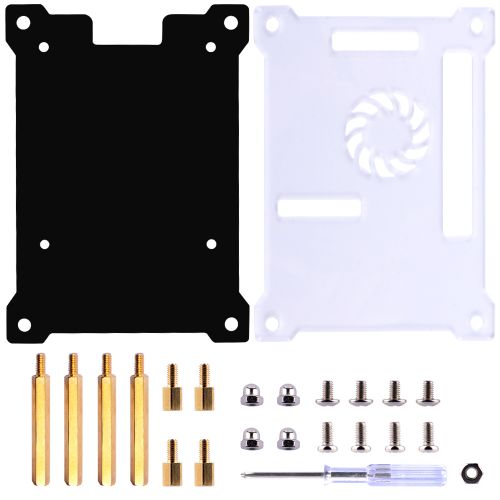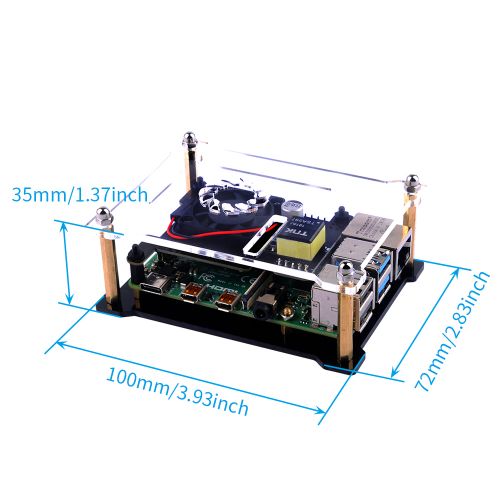 Fit for different PoE modules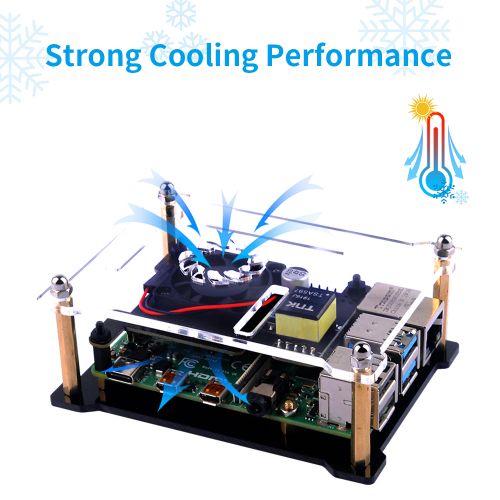 Package Includes
2 x Laser Cutting Acrylic Plate
4 x M3*30+5mm Long Copper Pillar
4 x M2.5*4mm Coppler Pillar
4 x M3 Round Head Screw (Top)
4 x M3 Round Head Screw (Bottom)
4 x M2.5 Screws (for fixing Raspberry Pi)
1 x M2.5 Nut
1 x Screw Driver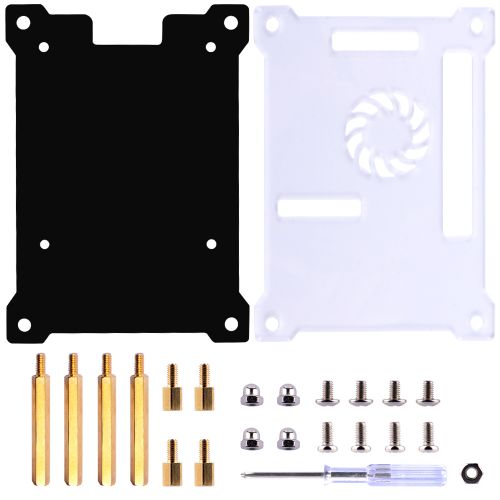 How to Assemble
Please fix Raspberry Pi as following Picutre: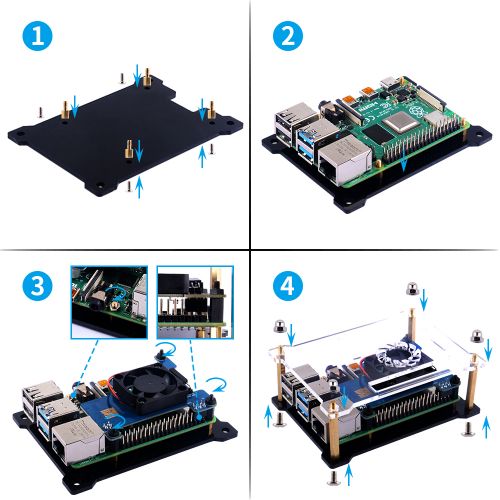 Another PoE module installation tutorial: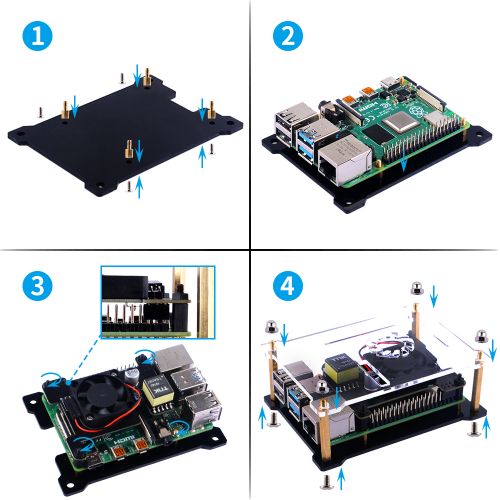 Keywords
Acrylic Case for PoE Module on Raspberry Pi, PoE acrylic case.