P-0017
Jump to navigation
Jump to search
Milestone wireless charger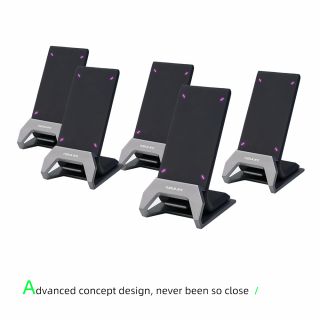 Description
Milestone wireless charger is designed for charging cellphone which supports wireless charging.<br. The two-coils design allows you to charge however you want, horizontally or vertically.
Millstone wireless charger adopts a vertical two-coils design which doubles the charging area.
We use graphene for heat dissipation.
Coils and chips are installed separately to avoid heat conduction.
The graphene sheet is appressed to the core area to protect heat dissipation.
You don't need to pick it up for games
You don't need to bow your head for movies.
Special made aerolite base can fit in your palm perfectly.

Features
Light and Shadow
Rhythmic Breathing
Brilliant Design
Charge While Using
Heat Dissipation
Separated Coils and Chips
Two-coils Design
Charge Both Direction
Case Compatible
Say goodbye to cable
The paint's texture is skin alike and the base is made of aerolite
It is advised to use power adapter recognized by QC2.0/PD2.0
In order to use PD mode, you need to prepare a USB Type-C to USB Type-C cable to achieve the best performance.
Trending new design
Life expectancy of LED is up to 20 years, a challenge completed by Millstone
A "Millstone" of wireless fast charge on your table
YueHai AVE brings you the best solution
Overvoltage protection
Short circuit protection
Over temperature protection
Undervoltage protection
Abnormal Object Detection
Anti-radiation and Magnetic Isolation
Specifications
Peak flash charge: 15W
IOS fixed frequency: 7.5W
Android: 10W
Compatible with WPC Qi v1.2.4
Compatible with QC2.0 & PD2.0 protocols
60 angle graceful tilt for you to read message anytime
48mm aerolite base
Standby Mode: X Status Light is always on
Charging Mode: Breathing Light Activated
Abnormal Object Detection and Error Reporting: 5 LEDs Strobe at the Same Time
Gallery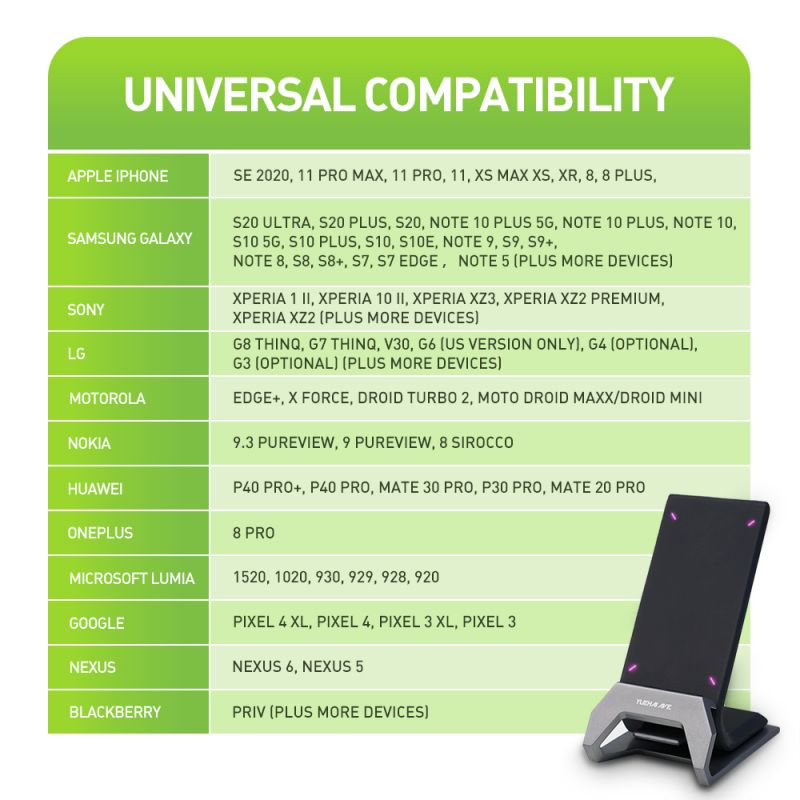 NOTE: Cellphone is not included in the package!!!
Package Includes
1 x Milestone wireless charger
Keywords
Milestone wireless charger, wireless charger, charger, iphone x wireless charger, fast charger.