KR-0004
Jump to navigation
Jump to search
Micro:Bit Discovery Kit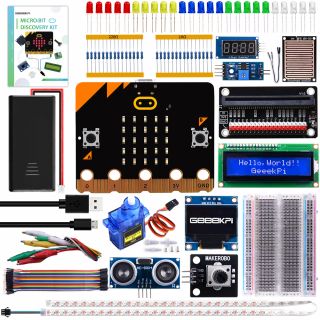 Descriptions
This is an entry-level micro:bit kit with multiple sensors and an exquisite manual. Using the block of makecode can quickly implement the corresponding demo. It is very suitable for building an experimental environment with children to inspire their inspiration. what is micro:bit? The BBC micro:bit is a pocket-sized computer that introduces you to how software and hardware work together. It has an LED light display, buttons, sensors and many input/output features that, when programmed, let it interact with you and your world.
The new micro:bit with sound adds a built-in microphone and speaker, as well as an extra touch input button and a power button.
The download connection can be found in our manual。 And the pins of the device are all soldered, just need a simple installation to start happy programming. Among them, we have done 8 basic tutorials to operate external devices and sensors. The basic content can be accessed in the link of the manual.
Features
Easy to assemble
Multiple sensors available
Web programming
GPIO expansion board
Micro:bit V2
Gallery
Package Includes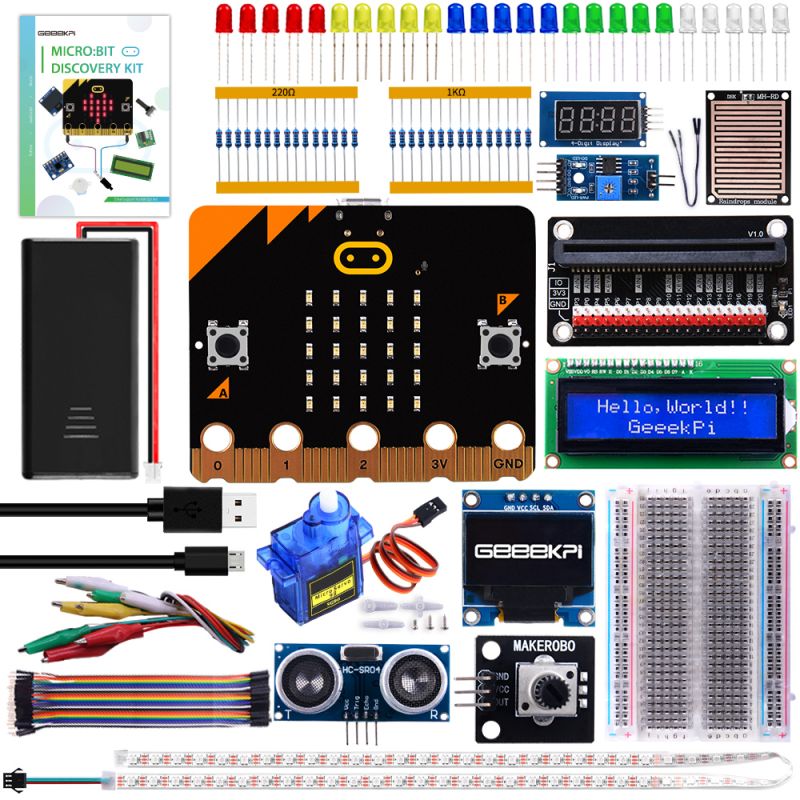 How to use
Keyword
Micro:bit v2, Micro:bit, micro:bit v2 dev kit, microbit discovery kit.