K-0581
Jump to navigation
Jump to search
Raspberry Pi Pico Starter Kit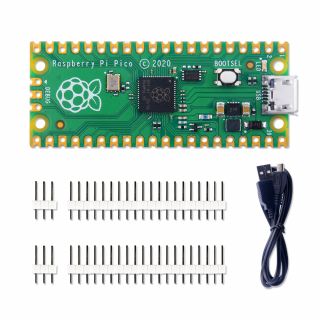 Description
This is an entry-level Raspberry Pi Pico kit, which includes headers and MicroUSB cables. Users can try to solder headers for debugging as needed.
Features
Easy to use
Customizable Pin Header
High quality MicroUSB cable
Fit for Starters
Gallery
Raspberry Pi Pico Pin Out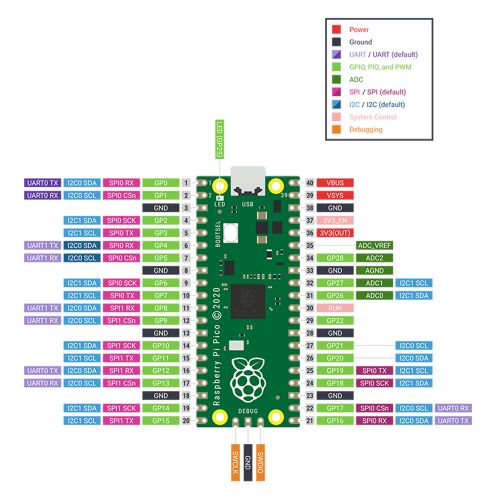 Raspberry Pi Pico Dimension
Package Includes
1 x Raspberry Pi Pico mainboard
2 x Short Pin header
2 x Long Pin header
1 x MicroUSB to USB cable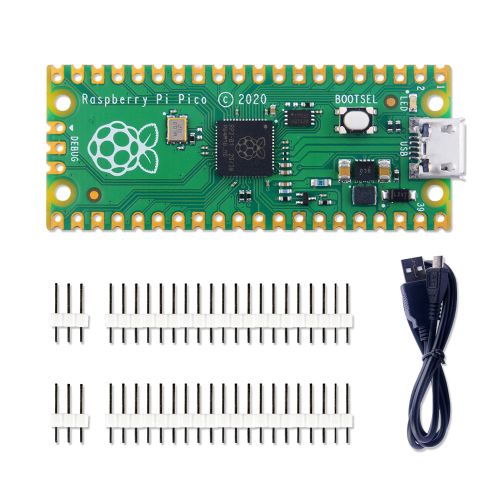 Documentations
The following document parts are all from the official link of Raspberry Pi.

Keywords
Raspberry Pi Pico Starter Kit, Pin header, Raspberry Pi Pico