EP-0153
Jump to navigation
Jump to search
GPIO Terminal Board with LED For RPi 4B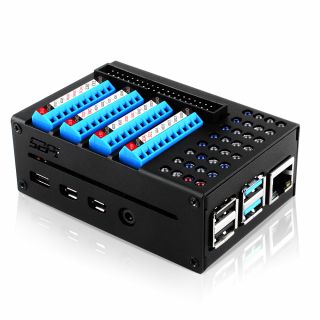 Description
This is a metal case for Raspberry Pi 4B only,it contains a GPIO terminal board which can expand the GPIO to terminal and with the 40Pin cable wire socket outside the case, and the LED indicator can shows the GPIO's status during the GPIO Pin is working.

 Raspberry Pi 4B does not include in the package, Need additional purchase
Features
Easy to install
LED indicators
Terminal socket for experimentations
40Pin cable wire socket
Raspberry Pi 4B Only
Function Details
Screw terminals : Screw terminal provides male Dupont line access
LED indicators : LED indicators provide GPIO status display. When the GPIO has a level change, the light will change, and the signal status of the GPIO can be seen more intuitively.
Gallery
Dimentions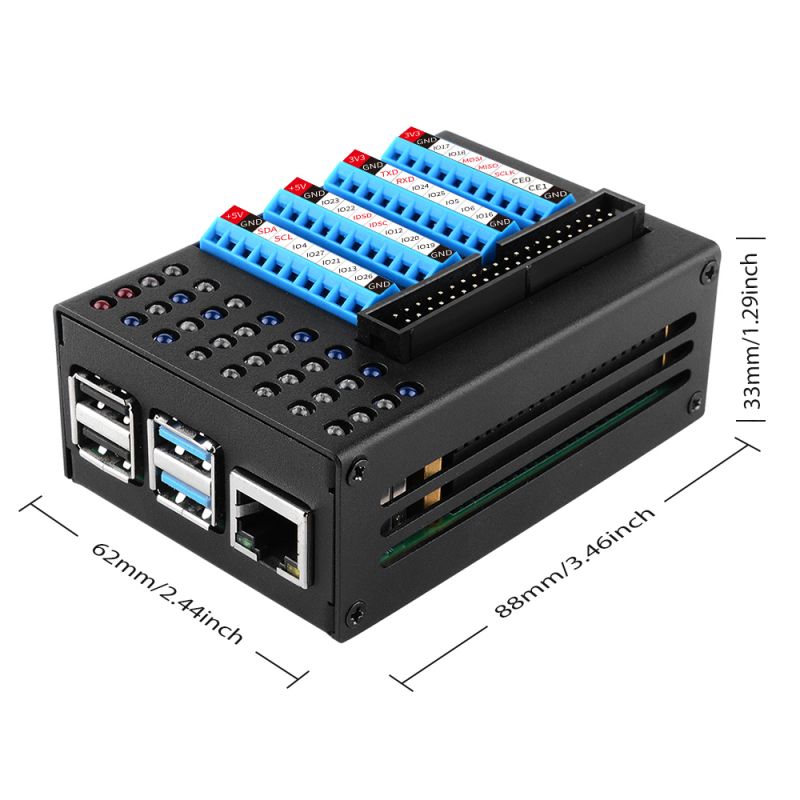 How to assemble
Please assemble it according to following picture: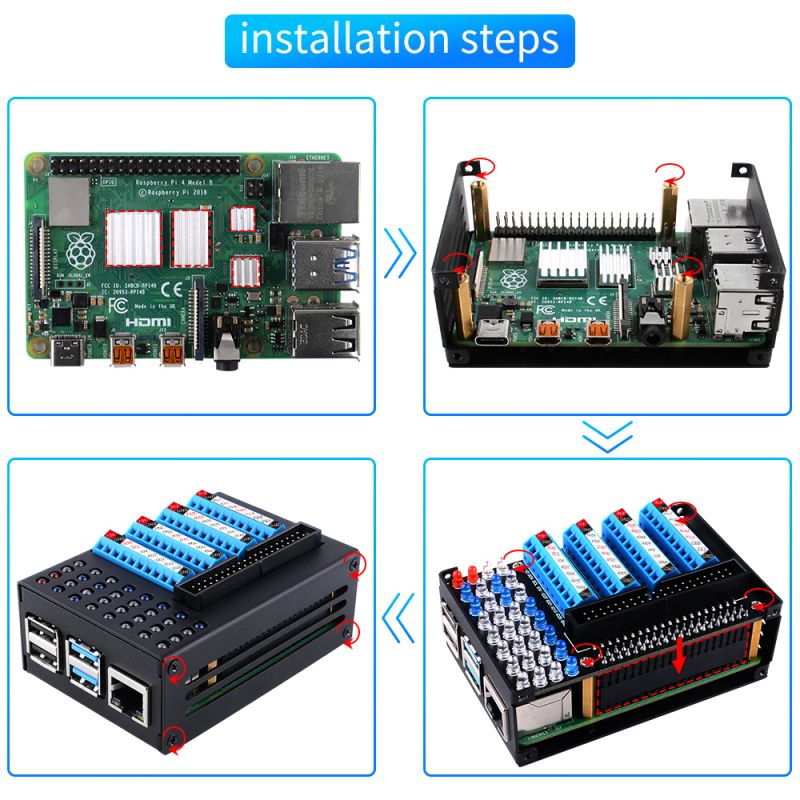 Package Includes
1 x Metal Case
1 x Terminal expansion board with LED indicators
1 x Scre Driver
1 x Terminal Pinout Sticker
4 x M2.5X19+6 Copper Pillar
5 x M2.5X6 screw
4 x Aluminum Heatsink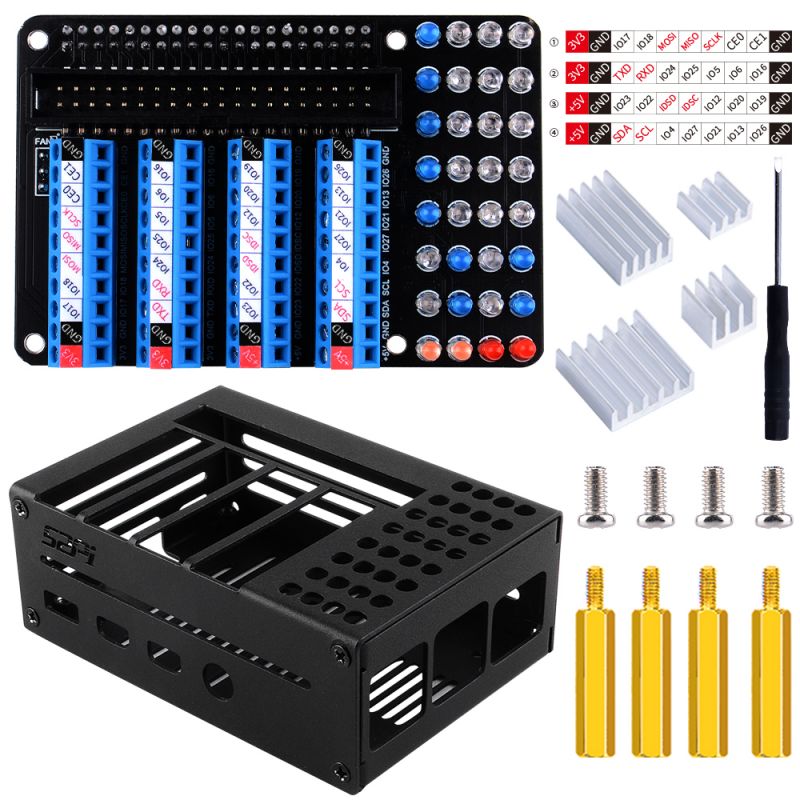 Keywords
GPIO Terminal Board with LED For RPi 4B, Terminal expansion board, LED terminal expansion board, Raspberry Pi 4B terminal expansion board