EP-0148
Jump to navigation
Jump to search
7 inch Capacitive touch Screen DIY Kit(with speaker)
Descriptions
This is a new DIY kit for all makers. It is a fantastic capacitive touch screen display which support 1024x600 in resolution. and driver free.
It contains a CTP5710 driver board which has been flashed capacitive touch screen driver inside the chip onboard which is based on built-in EDID device information.

It means you don't need to calibrate touch screen, it is plug and play
It supports 1024x600 resolution and supports approximate 30fps, maximum 60fps
The Capacitive USB touch screen can support functions of the right mouse button and drag and drop.
It can support multipoint touch, maximum 10 points. (Only test in windows 10)

Note: Touch Panel DOES NOT SUPPORT  KODI OS.
Features
Specifications of Display Driver Board
Operating voltage: 12V (current requirement 1A-2A) or at least 5V(2A)
Rated power: 6-7W
Signal input: AV + VGA + HDMI (HDMI 1.2)
Support 12V DC voltage input, the positive and negative can not be reversed, to avoid damage the circuit board
Resolution: 1024 * 600
Support: Plug and Play
OSD language: Simplified Chinese, Traditional Chinese, English, Japanese, Korean, Spanish, French, German, Italian, Portuguese
Control: Multi-function OSD operation or potentiometer adjust the brightness and color
Features: Using mature program, clear display
Support image flip up and down, the image can conversion 4:3 / 16:9 display format
Support: Audio Output
Please NOTE:
Touch does not support screen flip. When the display changes the display direction, the touch will not work properly, because the touch driver is pre-written into the driver board and will not flip with the display. Please pay attention.
Specifications of High Resolution Display
Brightness:250 cd/m² (Typ.)
Contrast Ratio:500:1 (Typ.) (TM)
View Angle: 70/70/50/70 (Typ.)(CR≥10)
Respones Time: 10/15 (Typ.)(Tr/Td) ms
Speaker Specifications
---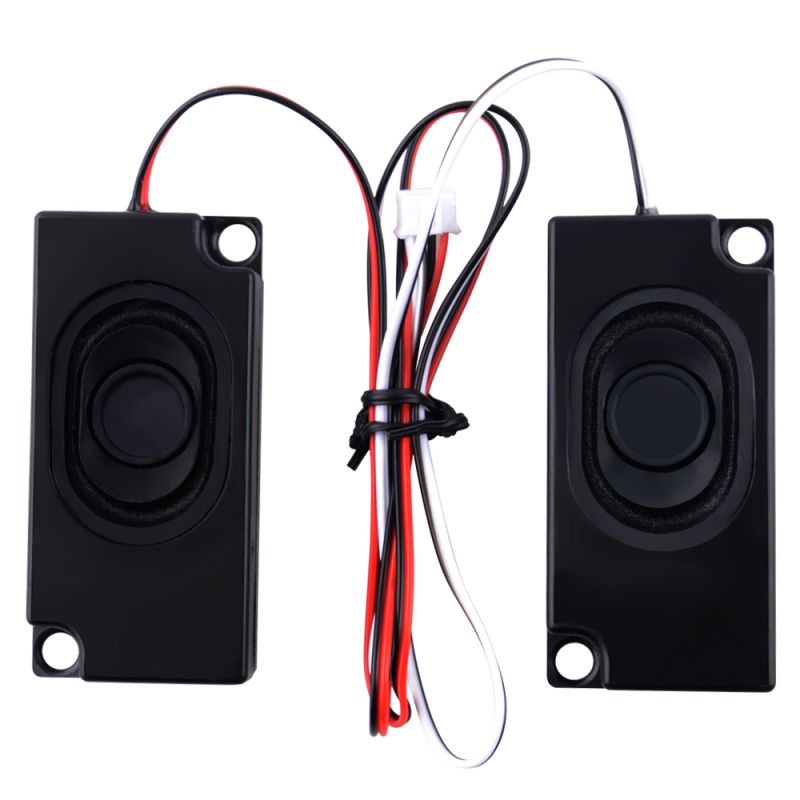 Compatibility List
| Platform | Screen and driver board | Notes |
| --- | --- | --- |
| Raspberry Pi 4 Model B | √ | |
| Raspberry Pi 3 Model A Plus | √ | |
| Raspberry Pi 3 Model B Plus | √ | |
| Raspberry Pi 3 Model B | √ | |
| Raspberry Pi 2 Model B | √ | |
| windows 7/8/10 | √ | |
| Mac | √ | |
Gallery
Display Driver Board Port Definitions
How to connect to Raspberry Pi
Screen Dimension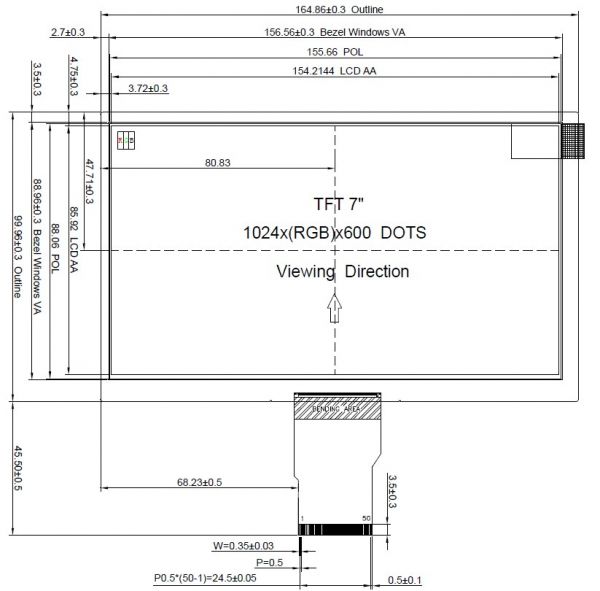 TP Mechanical Drawing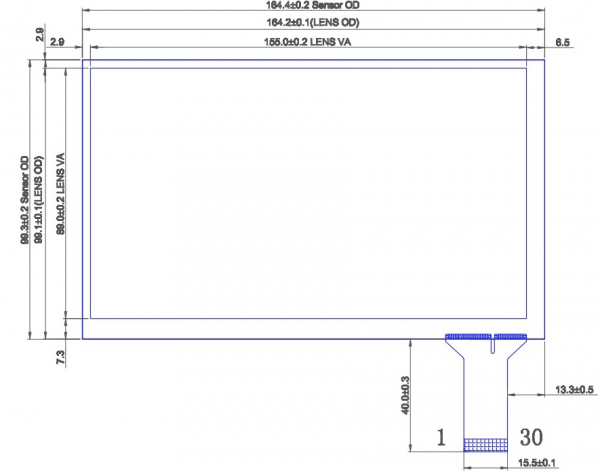 Link below is the Capacitive Touch panel's Mechanical Drawing:
Download:File:Tp-mechanical.pdf
CTP Mechanical Drawing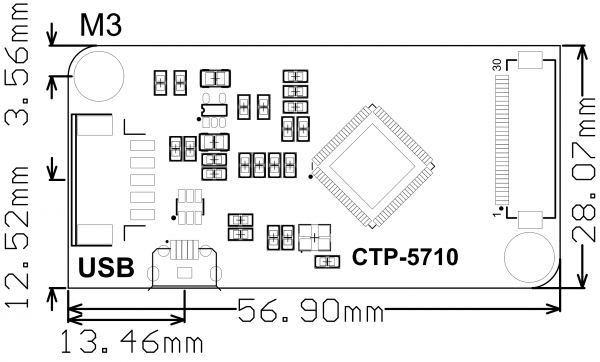 Link below is the Capacitive Touch panel driver board's Mechanical Drawing:
Download:File:CTP-5710.pdf
LCD Control Board Mechanical Drawing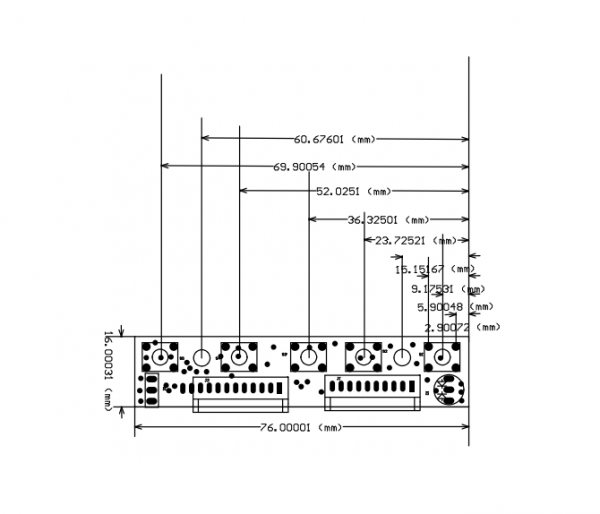 Package Includes
1 x 7 inch capacitive touch screen display DIY Kit ( with speakers )
How to change resolution in Raspbian OS
Because 1024x600 is not a standard resolution, many embedded devices cannot support it by default, and need to modify the display configuration to display normally. For example, on the Raspberry Pi system, if the resolution information is not configured correctly, the content may not be displayed, and a black screen will appear, so you must configure the output display resolution of your device to 1024x600.
How to setup resolution on Rasbperry Pi(Raspberry Pi OS:Rasbian OS):

Modify /boot/config.txt file with vim.tiny or nano editor, and change the parameters as following chart:
Resolution
config file
1024x600

hdmi_group=2
hdmi_mode=87
hdmi_cvt 1024 600 60 3 0 0 0
hdmi_force_hotplug=1
Please reboot Raspberry Pi after modifying the /boot/config.txt
Other OS need to modify the output resolution to 1024x600, otherwise it may not display well.
Keywords
7 inch Capacitive touch Screen DIY Kit(with speaker), 7 inch display, capacitive touch screen, ctp5710, 1024x600 resolution display, raspberry pi display diy kit.