C-0007
Jump to navigation
Jump to search
ABS Electrical Box for RPi 3B/3B+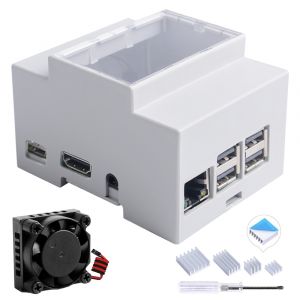 Description
Electrical boxes are critical components of your home's electrical system.
But for many DIYers, the wide variety of boxes is bewildering.
This ABS Electrical Box for Raspberry Pi 3B/3B+ is made of ABS material, and it has a transparent observation port.
The box can be locked by a sliding lock. and it can be hung on the wall through the mounting hole

Features
Easy to assemble
ABS material
Transparent Observation Window
Sliding Lock
Mounting Hole
Gallery
Package Includes
1 x ABS Electrical Box for RPi 3B/3B+
1 x Single Fan with heat sink
1 x Screw Driver
1 x Aluminum heat sink pack for RPi 3B/3B+
How to assemble
Remove the sliding lock(buckle) and then open the box.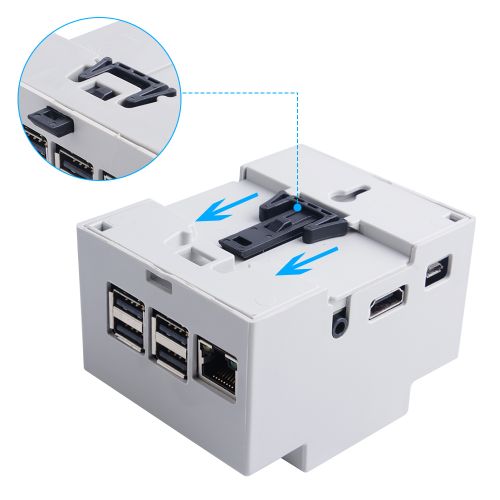 Pasting heat sinks and single fan to Raspberry Pi 3B/3B+ after peeling off the protect film, and then fixed Raspberry Pi 3B/3B+ PCB to the bottom of the box with screws(Two).
Connect the fan's red wire to 5V and Black wire to GND on the Raspberry Pi's GPIO Pin.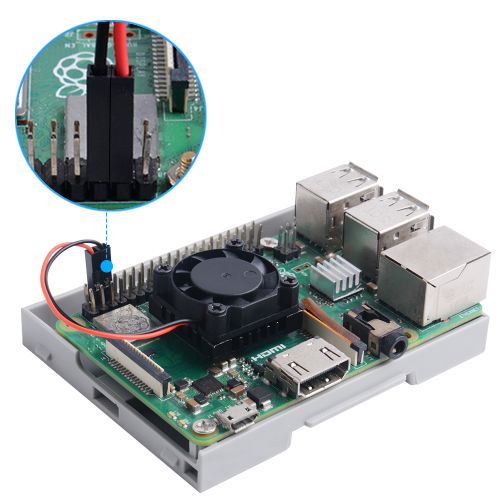 Close the box and insert the sliding lock and buckle it.
Mounting the box to the wall or electrical box.
Keywords
ABS case, electrical box, Raspberry Pi 3B/3B+ , heat sink, single fan, plastic box
FAQ
Q: What is the electrical box called?
 A: These exit wires are called branch circuits or branch wire circuits. 

    Service panels are called many different things: fuse box, fuse panel, circuit breaker panel.

    Today, most homes have what we call the electrical service panel, or simply, the service panel.

Q: What does an electrical junction box do?
 A: A junction box is used in building construction and consists of a square box or housing that provides protection and a safety barrier for electrical connections. These boxes are made from metal or plastic and form part of your home or other building's electrical wiring system.

Q: what is ABS electrical box do?
 A: It is an ABS case for Raspberry Pi 3B/3B+, and you can hang your Pi on the wall and make it looks like a junction box or electrical box as well.