Difference between revisions of "ZP-0116"
Jump to navigation
Jump to search
---
Revision as of 19:17, 27 August 2021
Jetson Nano radiator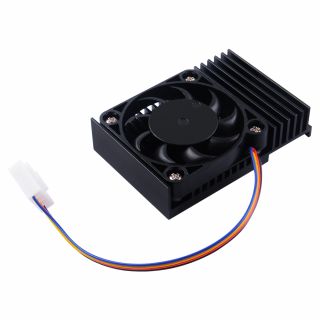 Description
The Jetson Nano radiator is a radiator customized for Jetson Nano. It is composed of aluminum alloy fins and a PWM fan. The fan can be automatically controlled by the Jetson Nano system and the fan rotation can be controlled through the FAN J15 pin.And it is very light and thin, and the fan has a better heat dissipation effect.
Features
Super thin and light
Good heat dissipation effect
System PWM adjustable speed fan
Aluminum alloy cooling fins
Gallery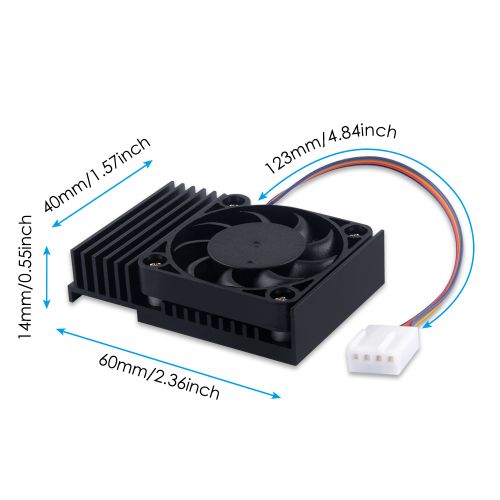 How to Assemble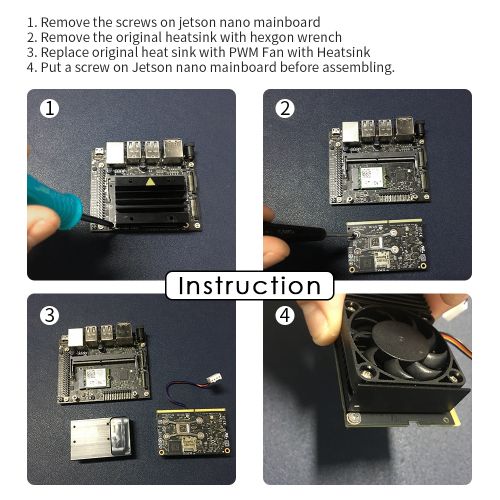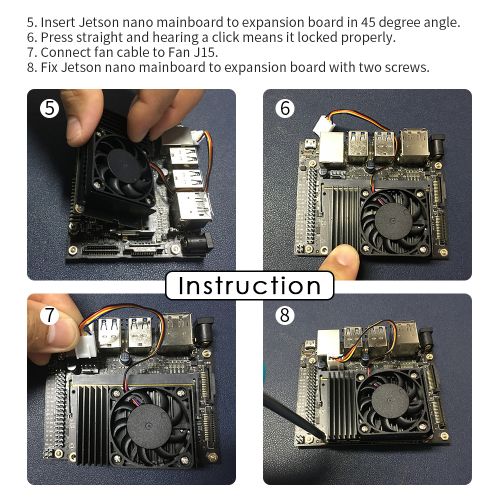 Package Includes
1 x Jetson Nano radiator
1 x Hexgon wrench
Keywords
Jetson Nano radiator, jetson nano heat sink, jetson nano pwm fan, pwm fan, heat sink, cooler, radiator