Difference between revisions of "ZP-0072"
Jump to navigation
Jump to search
Line 53:
Line 53:
 
 
 

==Package Include==

 

==Package Include==

−

* 1 x

+

[[ File:ZP-0072-Jeson-.jpg|left | 500px]]

−

* 1 x

 
−

* 1 x

 
−

* 1 x

 
−

* 1 x

 
−

 

 
−

[[ File:ZP-0072-Jeson-Nano 9.jpg |left | 500px]]

 
 

<br style="clear:both;">

 

<br style="clear:both;">

 
 
---
Revision as of 16:46, 7 January 2020
Aluminum Case for Jetson Nano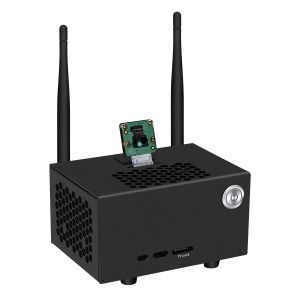 Description
This is an all-metal functional enclosure specifically tailored for Jetson Nano.
Its honeycomb vents reduce the heat generated by your device while it's performing neural network training or running machine vision programs.
And the internal super quiet fan will be good auxiliary heat dissipation, beautiful workmanship of the outer casing, perfect interface opening for each connector.
In addition, in order to consider the equipment that Jetson Nano may use, such as the camera, it specially provide the camera holder for Jetson Nano.
The metal bracket makes your visual neural network learning device more convenient to use.
At the same time, it provides two perfect wireless network expansion antenna interfaces for the Jetson Nano on the outer casing, so that you can avoid Metal shielding interference when it accessing network via extend network interface card, such as intel network card.
A switch button with backlight is provided on the front of the panel.
In order to prevent mistakenly touching, a reset button is provided on the back of the panel.
Four anti-skid rubber pads are added to the bottom of the case to prevent skid.
Features
Easy to assemble
Camera holder
Extended Antenna Base for the network interface card
Honeycomb vents style
Super quiet fan
Good quality
Anti-skid rubber pads
Gallery
How to assemble
Fix Jetson Nano board to aluminum case with screws
Connect the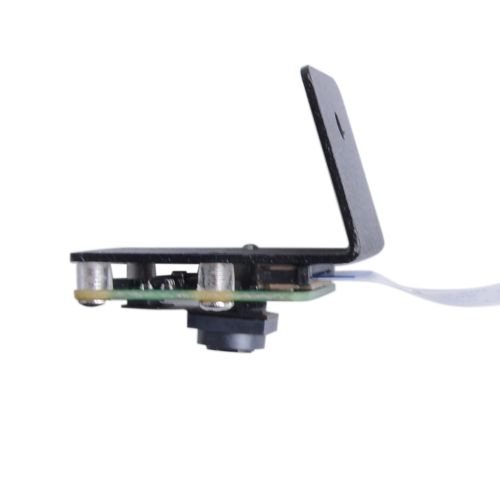 Wi-Fi module assemble

Step 1. Remove the two screws on Jetson Nano, detach the Jetson Nano and remove the screw in the middle of the board.\
Step 2. Connect the extension antenna cable to wireless interface card on IPEX connector, tighten the nut and washer to aluminum case to each SMA connector, and then put the wireless interface
  card into the M.2 socket, screw it tightly.

Step 3. Insert the Jetson Nano into the socket and make sure the clamps lock it in and then screw it again.
Step 4. Connect the antennas to the extension antenna cable.
Package Include
Keywords
jetson nano case, case for jetson nano, aluminum case, quiet fan, fan, heatsink, honycomb vent, jetson nano
FAQ