X728 SKU: EZ-0095
Jump to navigation
Jump to search
X728 Power Mgt + UPS Board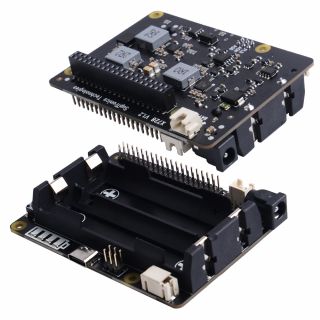 Description
X728 UPS power supply equipment can support multiple charging methods: USB-C, 5V DC charging can be also supported cascading equipment.
Including a variety of different X series storage devices.
In this UPS also provides RTC function and programmable voltage and current reading function.
UPS provides a coulomb counter in the device.
Communicates with the Raspberry Pi through I2C, and can implement system-level low-voltage warnings and power-off warnings by installing driver scripts.
Power failure detection and notification to users, power safety management, low-voltage automatic shutdown (implemented by hardware).
Support for advanced path management can extend battery life, support 3A fast charging, most of the current charging is 2.1 or 2.4A.
Features
Easy to assemble
Battery Level Low warning LED indicator
5V Out status LED indicator
Power status LED indicator
Charging Status LED indicator
Support cascade to X-series storage devices
Compatible with X820, X825, X829, X822, X852, X850, X857 and other storage expansion boards.
Programmable voltage and current reading
Support RTC funciton
Gallery
Application Scenario
Assemble Tutorial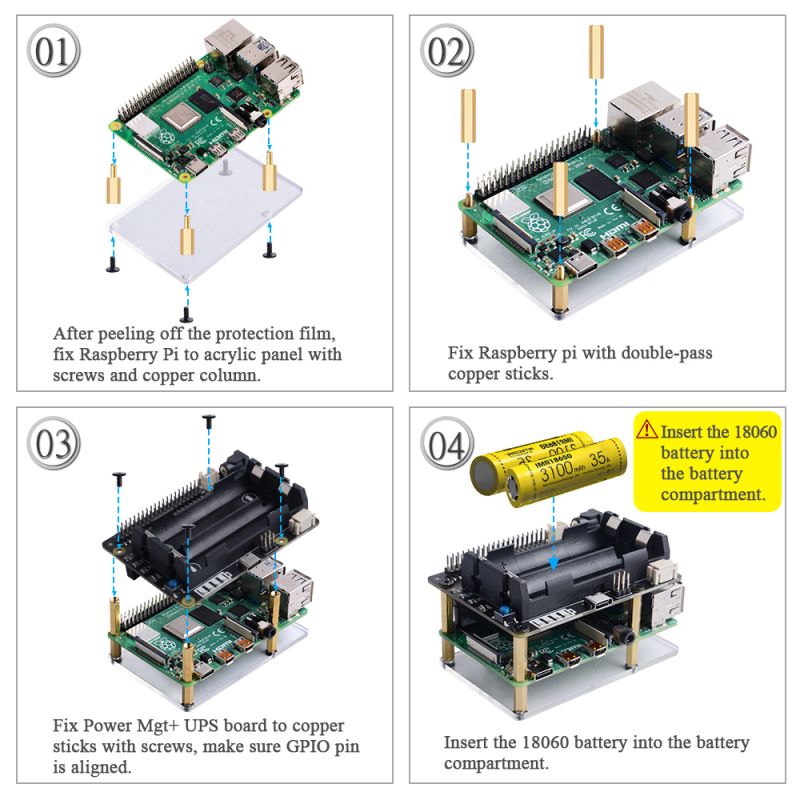 Package Includes
1 x X728 Power Mgr+ UPS
1 x Acrylic plate
4 x Double Pass Copper Column
4 x Short Single Pass Copper Column
4 x Long Single Pass Copper Column
8 x Black Screw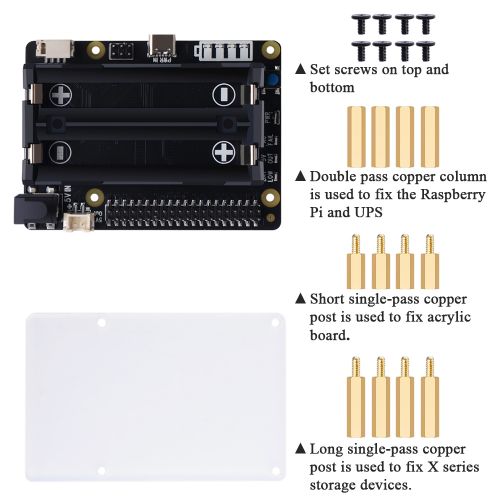 Keywords
X728 Power Mgr + UPS, UPS, x728, Raspberry Pi power bank, power source, Raspberry Pi 4B