ZP-0037
Jump to navigation
Jump to search
Ultimate Cooling Fan Kit For Raspberry Pi 4B/3B+/3B/2B/B+
Description
The fan is specially built for Raspberry Pi 4B/3B+/3B/2B/B+ .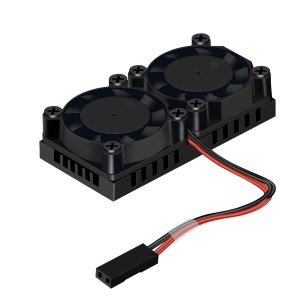 The original fan is too long to be compatible with the Raspberry Pi 4B and 3B+, the fan uses a more advanced fan making process.
As we know the Pi 4B will generate a lot of heat when it running, so it will need a good cooling fan to help it on heat disspasion.
This ultimate cooling fan kit is a good choice!
The fan has a better quiet effect and a better cooling effect.

Features
low power consumption
Very quiet
Good compatibility
Easy to install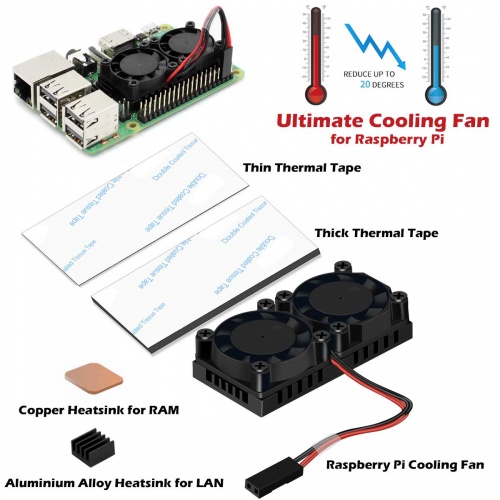 Package Includes
1 x Dural fan with aluminum heat sink
1 x Black aluminum mini heat sink module
1 x Copper heat sink
2 x thermal Tape ( thin, thick)
1 x Instruction
Two pack of heat sink
How to assemble it
For Raspberry Pi 4 model B
---
For Raspberry Pi 3 model B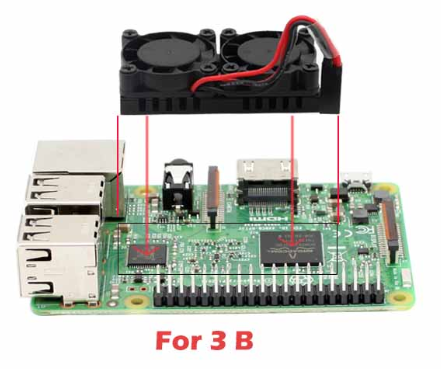 ---
For Raspberry Pi 3 model B +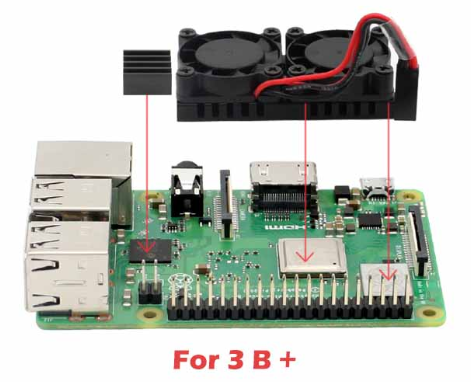 ---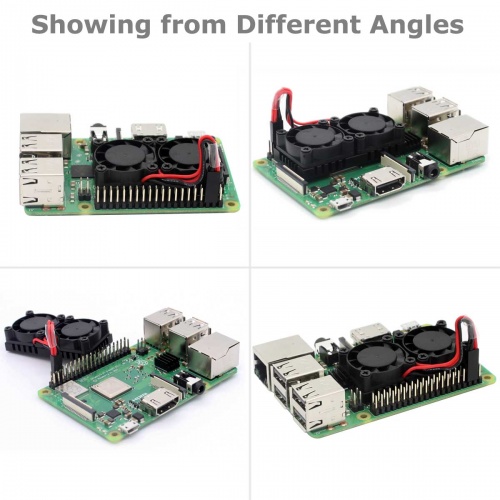 ---
GPIO Headers definitions and how to connect.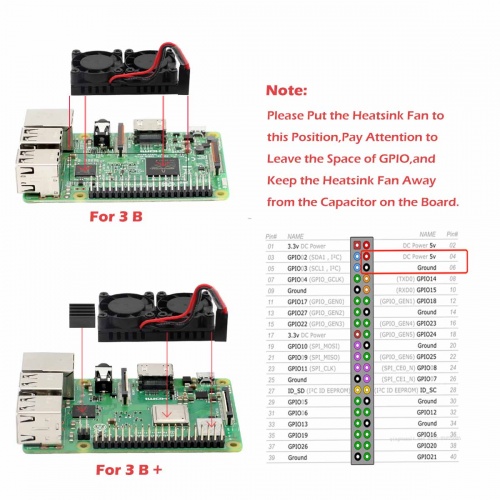 Zoom in and see the details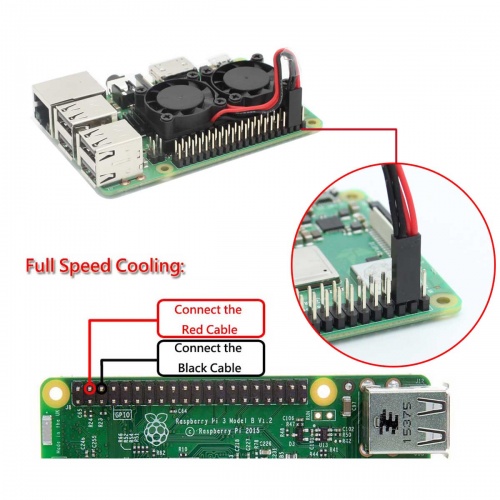 ---
Tutorial Video and performance test video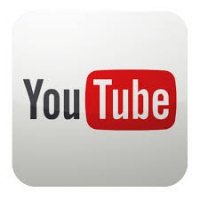 Please follow the link: [ GeeekPi Ultimate Cooling Fan Kit unboxing and test video | https://youtu.be/6wcflRMP0Y0 ]