USB dongle for Raspberry Pi Zero/Zero W SKU:EP-0097
Jump to navigation
Jump to search
USB dongle for Raspberry Pi Zero/Zero W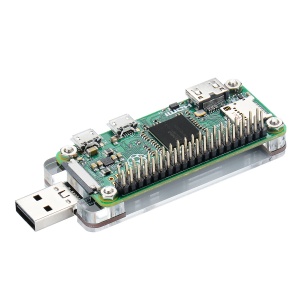 Description
USB dongle for Raspberry Pi Zero/Zero W helps you to create an easy access, portable PC with Raspberry Pi Zero/Zero W. Do not need soldering and wiring wire with the module to raspberry Pi.
It can make your Raspberry Pi Zero/Zero W as a PC stick, so that you can plug it to your computer and access Raspbian OS from SSH service or VNC service which installed on Raspberry Pi' TF card
It uses the test points underneath your Pi Zero to attach a full-sized USB connector.
Convert your Pi Zero or Pi Zero W into a convenient USB dongle.
Just plug it into a free USB port and you can connect to your Pi over USB ethernet and share your computer's internet connection without any additional cables or power supplies.
It can be mounted onto the bottom of your Pi Zero and secured with bolts, and with Acrylic sheild protection,
It will be a portable USB dongle, making it convenient to use on the go.
Use it to create your own little plug-and-play virtual machine, VNC server, proxy server or combine several into a cluster.

Features
Easy to assemble
Easy to configure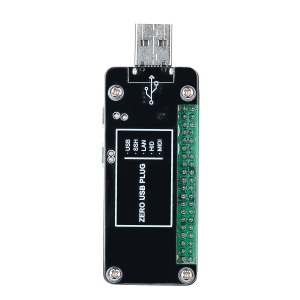 Smaller and portable
Acrylic sheild protection
No Soldering Required
Convert Pi Zero/Zero W into USB dongle
Using TestPoint underneath the Pi Zero
The USB interface can be inserted on the front or the back, without distinguishing between the front and the back.
Gallery
How to use