K-0230
Jump to navigation
Jump to search
Raspberry Pi zero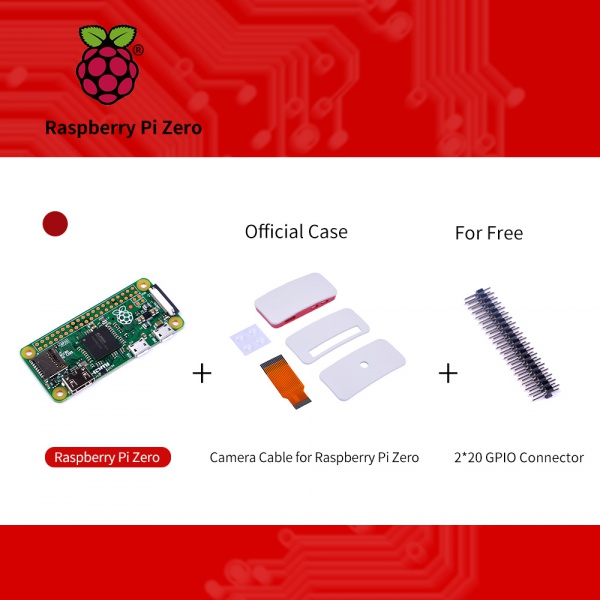 Description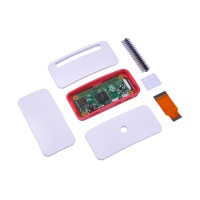 Note: This is NOT the new Pi Zero W. 
This is the original Pi Zero v1 model, which does not include built-in Bluetooth and WiFi.

---
This kit includes Raspberry Pi Zero and official case and 2x20 GPIO Pin connector with it.
This is the slimmest, most pared down Raspberry Pi to date.
It's kind of like the little cousin to the Pi 2 - with just a micro SD card slot, a mini HDMI port,
two micro USB ports (one for power, one for USB), and 512MB of RAM.
It has a single-core 1 GHz processor chip, similar to the Pi A+ and B+.
Features
Micro SD card slot
Mini HDMI port
Two micro USB ports (one for power, one for USB)
512MB of RAM
Package Include
Raspberry Pi Zero x1
Official Case x1
2*20 GPIO Pin connector x1
Official camera connect cable x1
Package Detail
Dimensions: 66.0mm x 30.5mm x 5.0mm / 2.6" x 1.2" x 0.2"
Weight: 52g
Galley