ZP-0108
Jump to navigation
Jump to search
Rack Tower Ultimate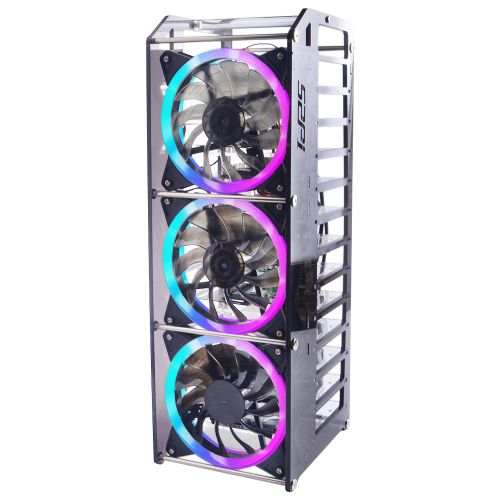 Description
Rack Tower Ultimate stands for a new concept for the 12-layer acrylic case for cluster.
This 12-layer acrylic oversized fan enclosure is a new product designed to provide shell protection and cooling solutions
for Raspberry Pi clusters, Raspberry Pi NAS servers, Jetson Nano clusters, and disk array clusters.
It is very delicate. The long fixing screws are designed with flat head screws, smooth and easy to install.
The fool-proof design of the positioning holes can prevent you from having trouble during installation.
A variety of screws with different specifications can meet your various product fixing needs.
For example, Raspberry Pi, 2.5-inch hard drive, Jetson Nano and so on.
In addition, the large fan is driven by 5V, which can be directly powered by the Raspberry Pi, and it will have a colorful halo when it is running, which is very cool.

Features
Easy to assemble
Colorful LED 5V 12mm RGB Fan
Compatible with Raspberry Pi, 2.5MM HDD, Jetson Nano
Extremely heat dissipation effect
Crystal Hander easy to carry on
Flexible Mounting position
Super Quite
If you want to make better use of space, you can place the Raspberry Pi on one side of the bracket, and on the right side, you can place other small equipment, such as UPS power, etc., and it can also be used as a place for cables.

Gallery
---
---
Application Senario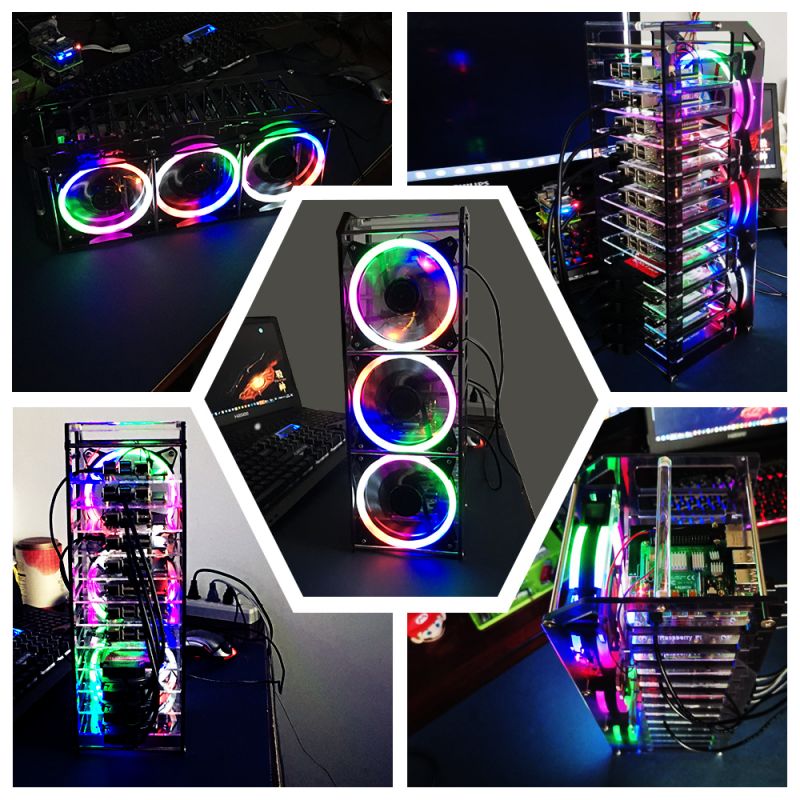 Package Includes
1x Acrylic left baffle
1x Acrylic right baffle
12x middle compartment
6x fan bracket
1x 125mm acrylic cylindrical handle
6x 130mm mother and child rivet screws
6x M4x8 wide head screws
2x M3x8 oval head screws
3x 120 lantern 5V fan
12x M3x30 oval head screws
12x M3 nuts
61x M2.5x5+6 copper pillar
61x M2.5x6 screws
61x M2.5 nuts
48x M3x5 screws
12x TF card adapter board
1x manual
1x long transparent screwdriver
6x transparent non-slip feet
1x Red 12-tooth comb installation aid
How to Assemble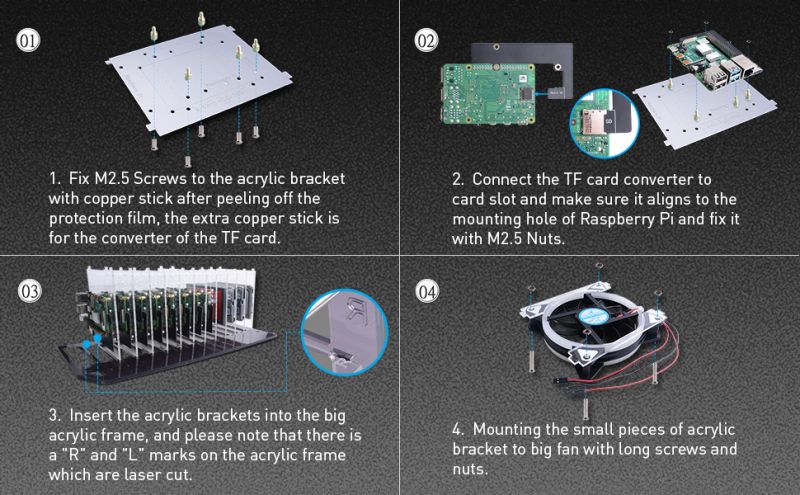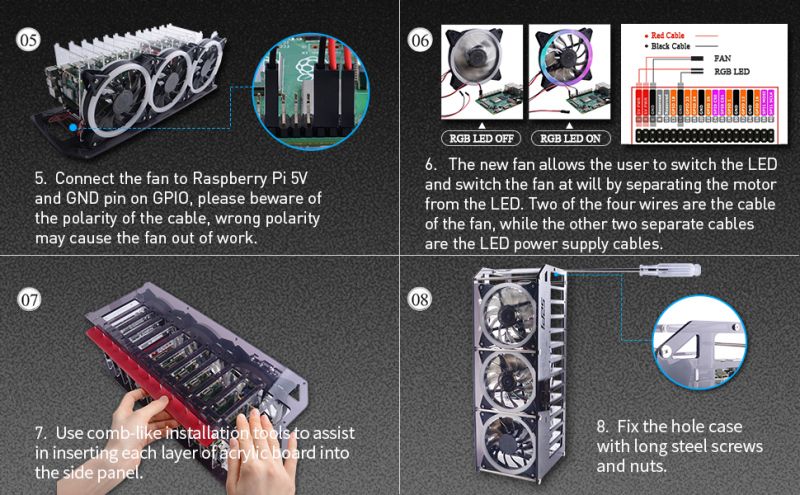 Keywords
Rack Tower ultimate, Acrylic case, Raspberry Pi 4B, Jetson Nano, Huge Fan, Heat dissipation, 52Pi
FAQ
Q: Dose it fit for Raspberry Pi Zero ?
 A: No, the mounting holes are fit for Raspberry Pi 4B /3B+ /3B and Jetson Nano.

Q: Dose it support 3.5 inch HardDisk with it?
 A: No, It is hard to assemble it to this case. It is for 2.5inch HDD or SSD.