Difference between revisions of "RPi Prototype Hat Breadboard SKU: K-0335"
Jump to navigation
Jump to search
---
Revision as of 14:59, 29 June 2020
RPi Prototype Hat Breadboard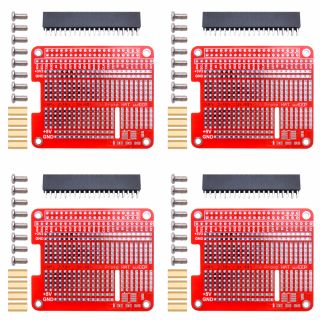 Description
The Raspberry Pi prototype hat breadboard can provide a good prototype development platform.
You can build your own circuit on this breadboard.
Combined with the function of the Raspberry Pi GPIO pin to achieve many different functions, you can build an electronic experiment environment.
Features
Easy to assemble
Prototype breadboard
GPIO compatible
Gallery
Package Includes
Keywords
RPi Prototype Hat Breadboard, breadboard, Raspberry Pi