C-0025
Jump to navigation
Jump to search
Poly+ Black Case for RPi 4B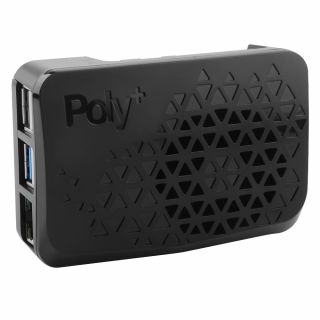 Descriptions
POLY+ is a Black ABS Plastic Case that is for Raspberry Pi 4B only.
It's a great case for beginners who want style and functionality
The POLY+ has a contemporary design that preserves the full functionality of the Raspberry Pi 4 while keeping it safe
The cover keeps the GPIO pins, camera module, and display module safe when they aren't in use
The secure top cover can accommodate official Raspberry Pi HATs inside the POLY+ case.
The Micro SD Card and USB Ports are easily accessible while the Pi is inside the POLY+ case.

Features
The New Case in the Block
Off on a Great Start
Style with Substance
Safe and Secure
Amazing HAT Accomodation
Full Accessibility
5V Mini Cooling Fan for RPi 4B(PWM controllable)
Weight: 0.070 Kg
Gallery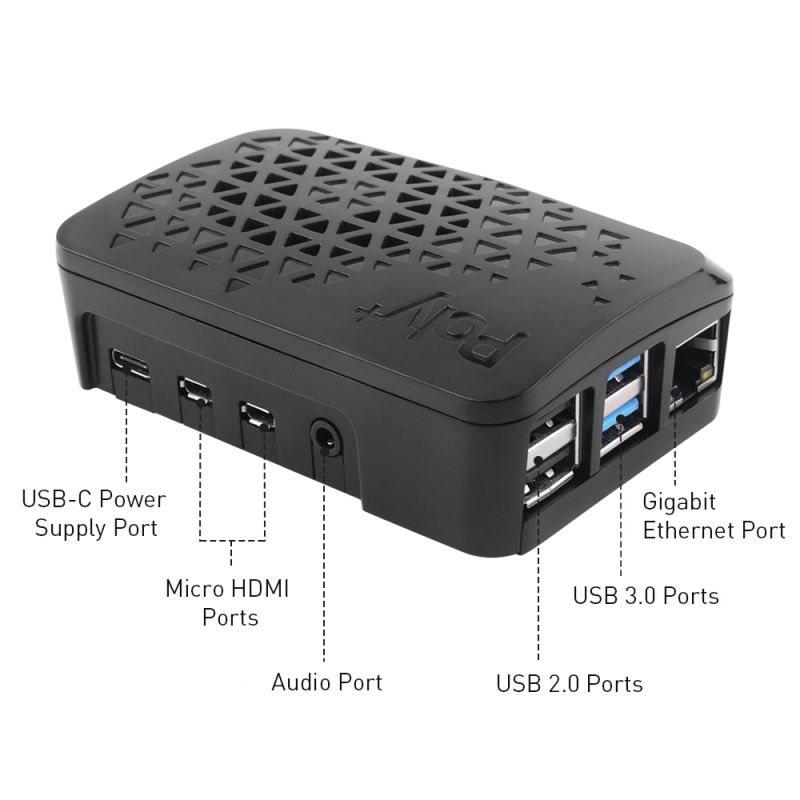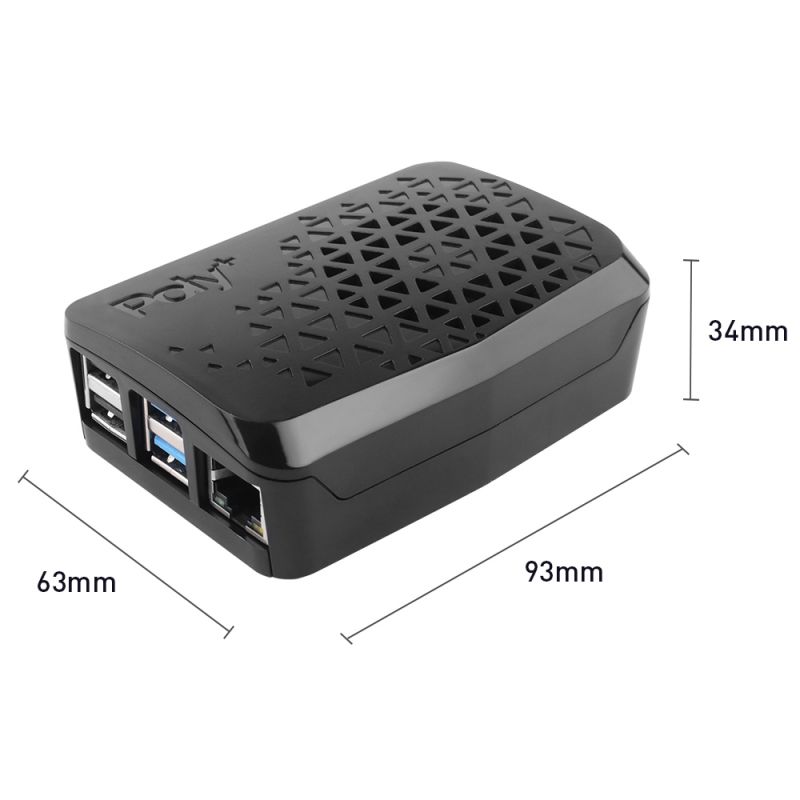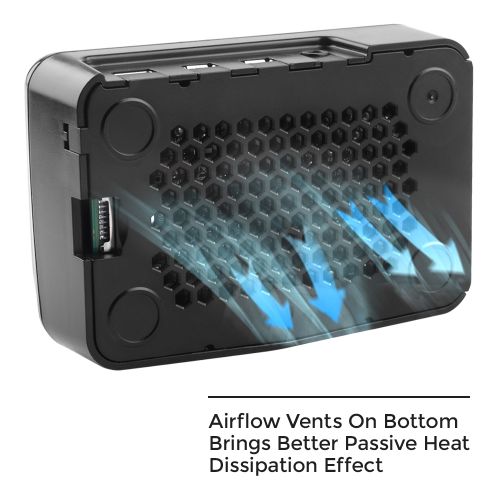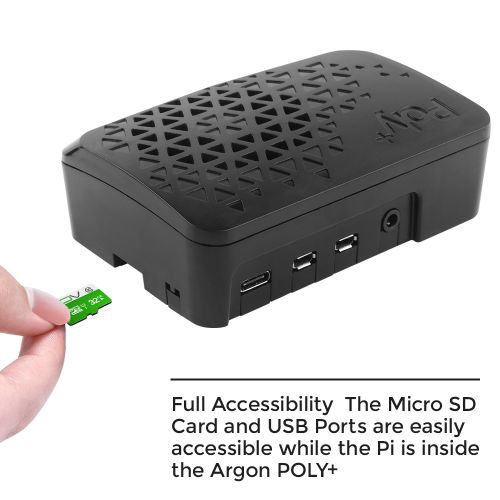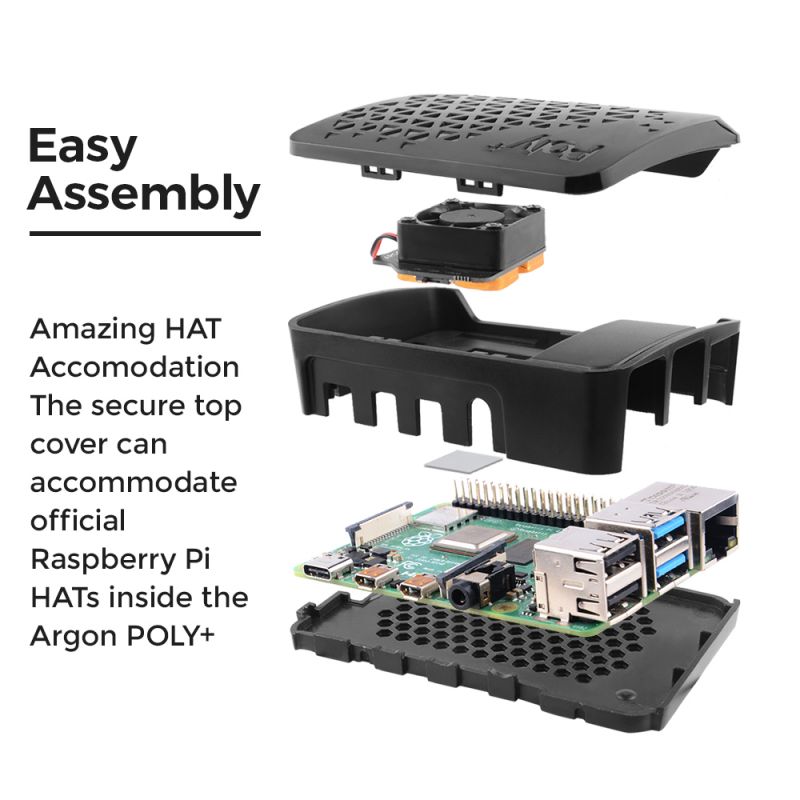 Details of 5V cooling Fan: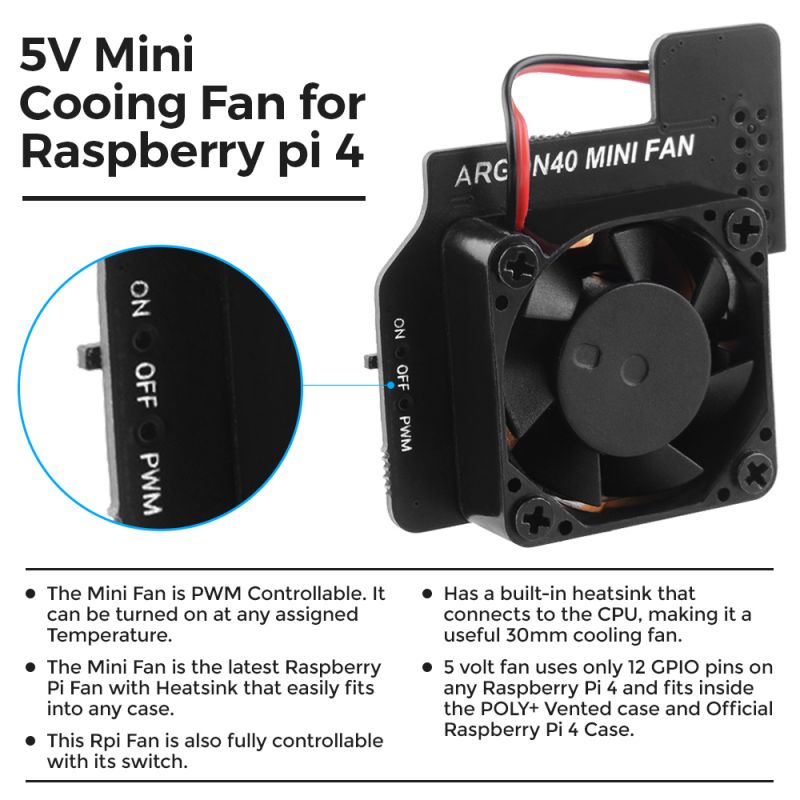 Package Includes
1 * Black POLY+ Raspberry Pi 4 Case(Come with heatsink and PWM controllable Fan)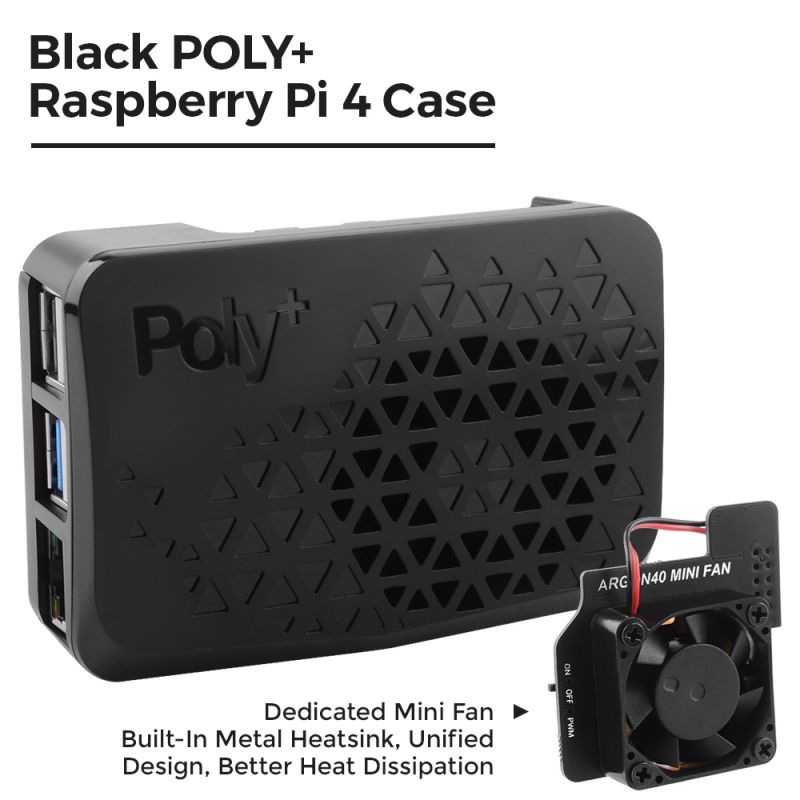 Keywords
Poly+ Black Case for RPi 4B, Case for Raspberry Pi 4B, RPi 4B case, Poly+ case