K-0592
Jump to navigation
Jump to search
Mini Tower Kit(3D Printing)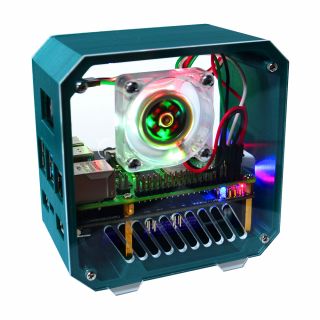 Description
This is a 3D printed Case for Raspberry Pi 4B and UPS PLUS. The material of case is made of PLA, and the side is made of transparent acrylic material. Ice tower cooler can be placed into the case with Raspberry Pi 4B and UPS Plus. The 0.96 inch OLED screen provided in kit can display the running status of Raspberry Pi or UPS Plus through programming.
 Note: Since the case is printed by FDM 3D printer and is made of PLA material, the surface of the case will have a little roughness, which is normal and does not affect the use. If necessary, you can polish it by yourself.
 Raspberry Pi 4B does not include in the package!!
Features
Support Raspberry Pi 4B only
Easy to assemble
Support OLED display
Support UPS Plus integration
Support ICE Tower Cooler integration
Good appearance
Compact mini
Gallery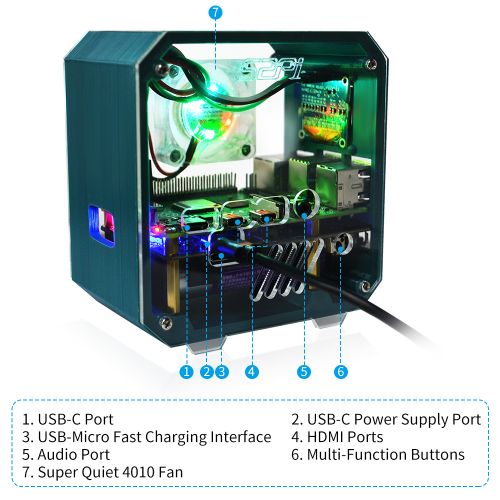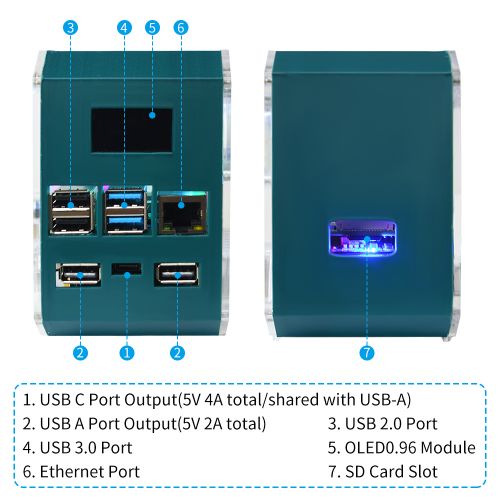 Package Includes
1 x 3D printing Case
2 x Acrylic side panel
2 x 0.96 inch OLED Display and jumper wires
1 x UPS Plus Module with screws and copper pillars
1 x Low profile Ice tower cooler kit
How to assemble
Keywords
Mini Tower Kit(3D Printing), UPS case, ice tower case, case for raspberry pi 4B.