Z-0260
Jump to navigation
Jump to search
GPI Case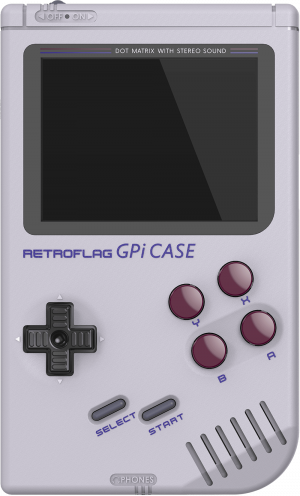 Description
Game Boy inspired Raspberry Pi case.
As a homage to the 8-bit handheld game console, Game Boy, not only does it carry the same looks, it also includes additional features like X/Y buttons
hidden L/R shoulder buttons as well as POWER.

Features
Safe Shutdown
3.5mm audio port
LED power indicator
2.8 inch IPS screen
Game Boy inspired Raspberry Pi case
Compatible with Raspberry Pi ZERO, ZERO W
GPi CASE can have SAFE SHUTDOWN functions. (Scripts are necessary).
Pogo Pins: Solderless and effortless to install.
IO conversion board
Brightness Adjustment
Volume Adjustment
USB port for firmware upgrade
Safe Shutdown Switch
Spicifications
Case dimension: 135*81*32mm
Weight: 183g
Screen size: 2.8"
Battery; AA Battery *3
Compatibility
Raspberry Pi ZERO and ZERO W
Gallery
---
Safe Shutdown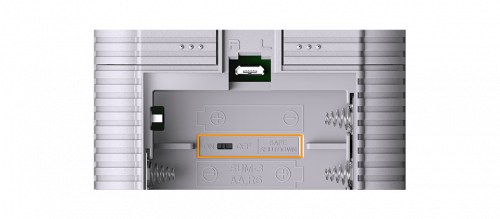 Pogo Pins
Solderless and effortless to install.

Solderless and effortless to install.

How to Assemble
Remove the Card from back slot.

Fixed Raspberry Pi zero/W to case and insert SD card.
Mount IO conversion board to Raspberry Pi Zero/W and put Cartridge backside on.
Mechanical Drawing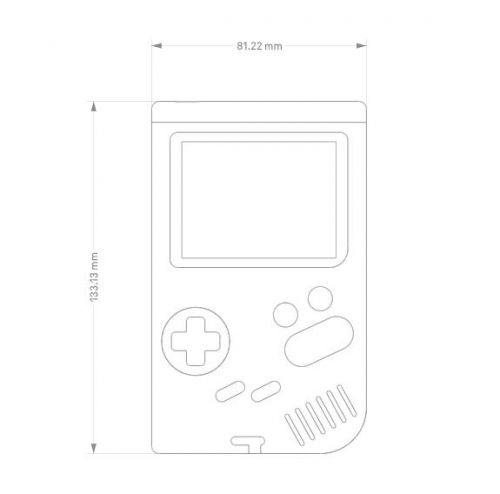 Documents
GPi CASE Manual Download:File:GPi CASE Manual.pdf
Why do we need to install display GPi CASE patch for Retropie and Recalbox?
Because Retropie and Recalbox systems default display output is HDMI. GPi CASE has to transfer display output to GPIO for it to work correctly.
    Download Patch:File:GPi Case patch.zip

Unzip it and follow the readme.txt to install the patch to your RetroPie and Recalbox.
Package Includes
1 x GPi Case
1 x Instruction manual
FAQ
Q: Is it Recalbox avaiable for GPi Case?
 A: yes it is, and you can Download image from this link : [ https://forum.recalbox.com/topic/18156/recalbox-on-gpi-case-public-beta?fbclid=IwAR2Mg8OZGlEUjN8zmN4tOuMHxhO5pEqhAdUsX06ByJ6GNSMiFWaDMY9Aslc ]

Q: What else is needed for completion? What other parts are needed to complete kit?
 A: You also need to buy TF cards,RaspberryPi zero/w,AA battery.

Q: Can it charge if i place the rechearble batteries?
 A: No,it doesn't have the function.

Keywords
GPI Case, gameboy, gba, nintendo, retrogaming, handler, case, enclosure, raspberry pi zero , raspberry pi zero w