Difference between revisions of "ER-0031"
Jump to navigation
Jump to search
 

(No difference)
---
Latest revision as of 17:45, 26 July 2022
Raspberry Pi Zero 2 W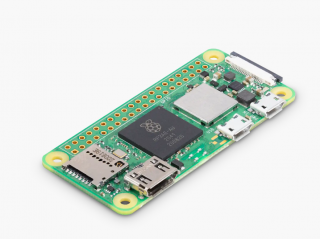 At the heart of Raspberry Pi Zero 2 W is RP3A0, a custom-built system-in-package designed by Raspberry Pi in the UK.
With a quad-core 64-bit ARM Cortex-A53 processor clocked at 1GHz and 512MB of SDRAM, Zero 2 is up to five times as fast as the original Raspberry Pi Zero.
Wireless LAN is built in to a shielded enclosure with improved RF compliance, giving you more flexibility when designing with Raspberry Pi Zero 2 W.
All in the same tiny 65mm × 30mm form factor.
Specifications
1GHz quad-core 64-bit Arm Cortex-A53 CPU
512MB SDRAM
2.4GHz 802.11 b/g/n wireless LAN
Bluetooth 4.2, Bluetooth Low Energy (BLE), onboard antenna
Mini HDMI port and micro USB On-The-Go (OTG) port
microSD card slot
CSI-2 camera connector
HAT-compatible 40-pin header footprint (unpopulated)
H.264, MPEG-4 decode (1080p30); H.264 encode (1080p30)
OpenGL ES 1.1, 2.0 graphics
Micro USB power
Composite video and reset pins via solder test points
Dimensions: 65mm x 30mm
Gallery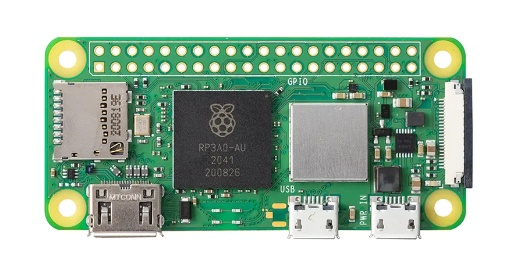 Package Includes
1 x Raspberry Pi Zero 2 W
Documentations
Keywords
Raspberry Pi zero 2 W, Raspberry Pi