ER-0030
Jump to navigation
Jump to search
Raspberry Pi PoE+ HAT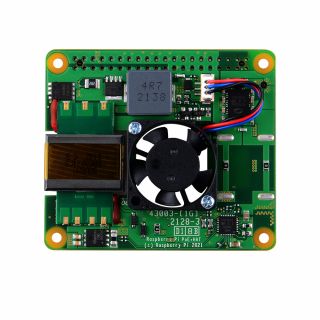 Description
The Raspberry Pi PoE+ HAT is an add-on board for Raspberry Pi computers with PoE pins, including Raspberry Pi 3B+ and Raspberry Pi 4. It is used to power Raspberry Pi via an Ethernet cable, provided that power-sourcing equipment is installed on the Ethernet network. The HAT also includes a fan that will cool the Raspberry Pi processor.
Specification
Standard: IEEE 802.3at-2009 PoE
Input voltage: 37-57 V DC, Class 4 device
Output power: 5 V DC/5 A
Cooling: 25 mm × 25 mm brushless fan delivering 2.2 CFM for processor cooling
Features: fully isolated switched-mode power supply; fan control
Operating temperature: 0 °C to +50 °C
Features
Official PoE+ HAT module
Easy to install
Support IEEE 802.3at-2009 protocol
Fully isolated switched-mode power supply
Fan control
Use this HAT to add PoE+ capability to your Raspberry Pi's Ethernet port.
Compatible with Raspberry Pi 4 and Raspberry Pi 3B+.
Power-sourcing equipment is required.
Gallery
Note: Raspberry Pi does not include in the package!!!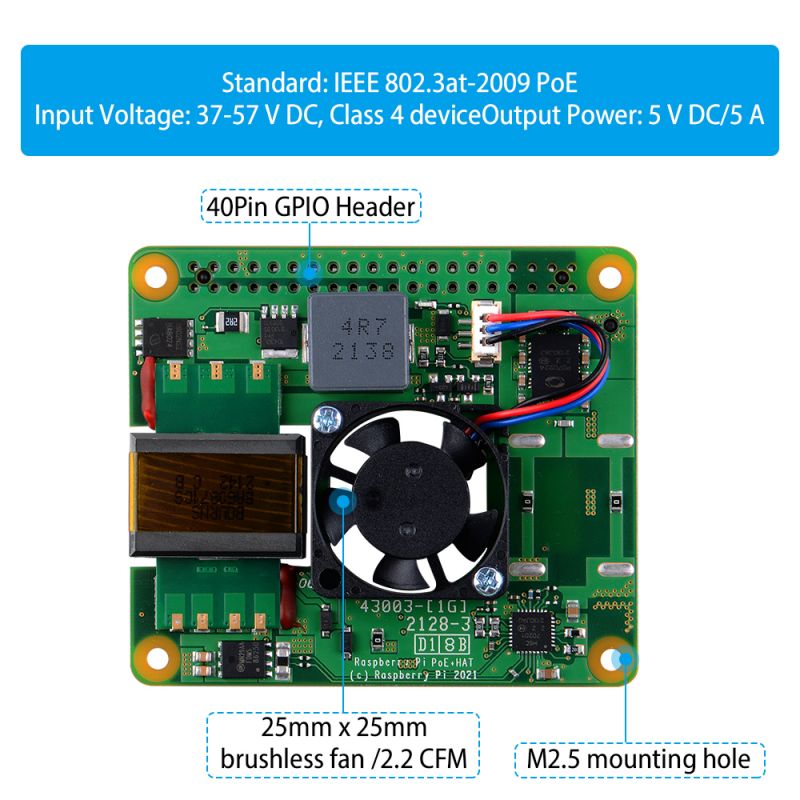 Product Includes
1 x Raspberry Pi PoE+ HAT
8 x Screw
4 x Metal Pillar
2 x Aluminum heat sink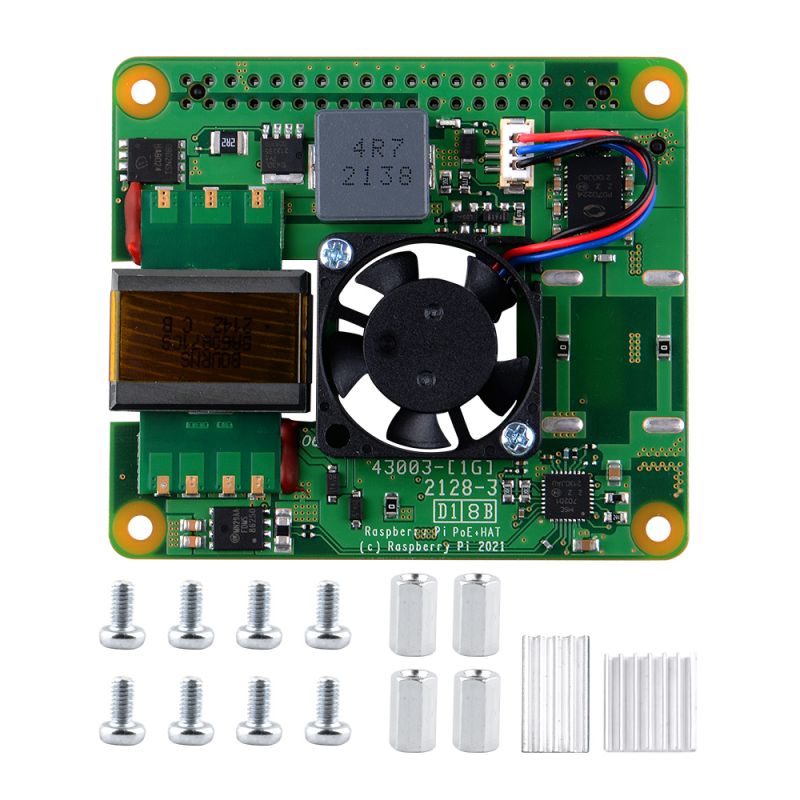 How to Install
Connecting your PoE+ HAT to your Raspberry Pi Before installing the PoE+ HAT, you must attach the supplied spacers in the four corners of the board Then connect the Raspberry Pi PoE+ HAT to the two 0.1" headers (40 + 4) that are fitted on your Raspberry Pi Once the PoE+ HAT board is connected, you can power your Raspberry Pi through its RJ45 network connector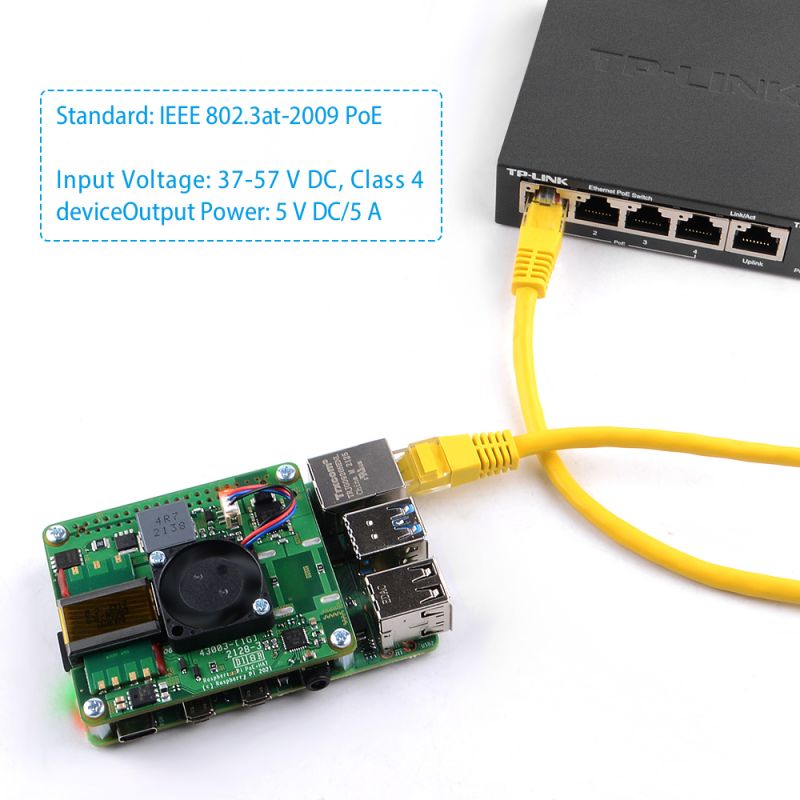 Disconnecting your PoE+ HAT
Take care when separating the HAT from your Raspberry Pi Pull evenly so that it detaches from all the pins at the same rate; do not pull one end of the connector off before the other
No modification to the main Raspberry Pi board is needed for this product to work. Please ensure that your Raspberry Pi's software is up to date for all functionality to be available. The PoE+ HAT is fitted with a small fan that is controlled by your Raspberry Pi via I2C. The fan will turn on and off automatically depending on the temperature of the main processor on your Raspberry Pi.
Documentations
Compliance
The Raspberry Pi PoE+ HAT has undergone extensive compliance testing and meets a number of regional and international standards.
View and download relevant certificates and conformity documents.
If you require any further information regarding compliance, please contact us at compliance@raspberrypi.com.
Obsolescence Statement
PoE+ HAT will remain in production until at least January 2027.
Keywords
Raspberry Pi PoE+ Hat, PoE Hat, Power over ethernet hat for Raspberry Pi.