Difference between revisions of "EP-0145"
Jump to navigation
Jump to search
---
Latest revision as of 18:37, 27 August 2021
Screw Terminal Expansion board for Raspberry Pi Pico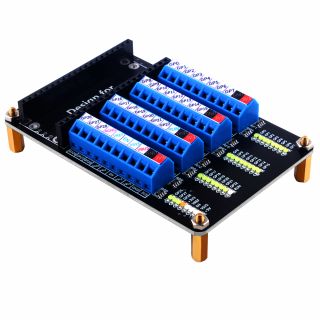 Descriptions
The Raspberry Pi Pico Terminal Expansion Board is a screw terminal board designed to facilitate the use of Raspberry Pi Pico for rapid circuit construction. The customized terminals are labeled with pin labels for easy identification, and LED lights are provided to connect to the Pico pins. It is easy to debug, and it is marked with different colors. Color code: The pink LED is 3.3V power supply, the red LED is 5V power supply, and the blue is the basic GPIO pin, which is easy to distinguish.
Note: The package does not include Raspberry Pi pico.
Features
Main features: All pins of Pico are all led out, which is convenient for programming connection
Supports data protocol, including 12C, UART, analog and digital.
Provide Color Code for recognized GPIO's function
Avoid friction between the expansion board and the contact surface, and protect the expansion board more effectively.
Easy to debug and mark
Connect PICO to other modules quickly and easily
Easy for SWD debugging
Rapid prototyping
Intelligent control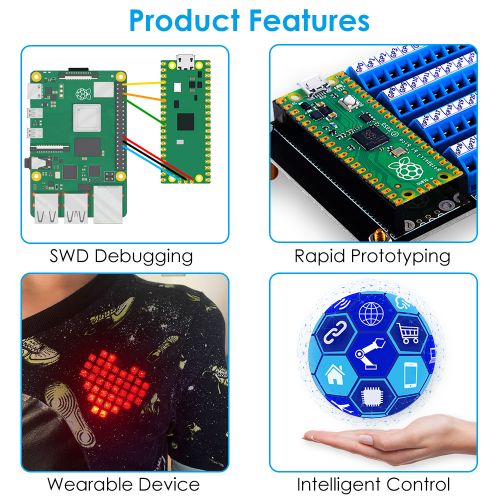 Specifications
Type category: Expansion board
Mounting hole: M2.5
Voltage: 5V
GPIO level : 3.3V
Pin Quantities: 40pin
Apply to: Raspberry PI PICO
Gallery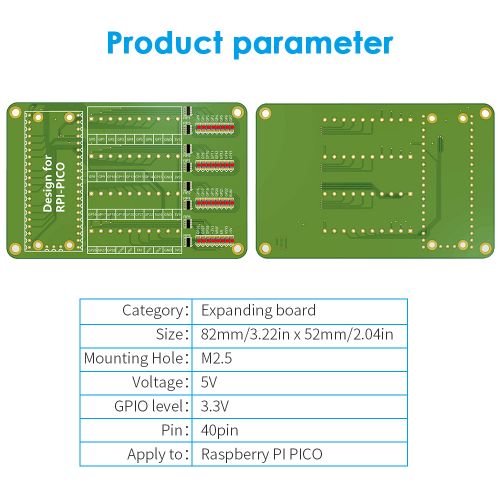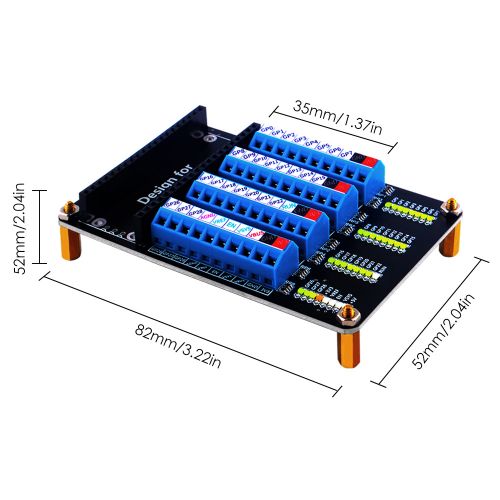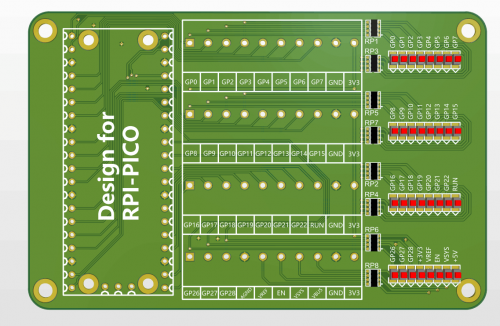 Package Includes
1 x Screw Terminal Expansion board for Raspberry Pi Pico
4 x M2.5 Coppler Pillar
4 x M2.5 Nut
1 x Screw Driver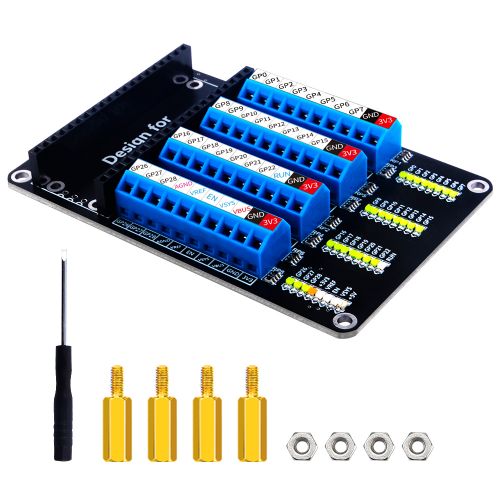 How to Assemble
Keywords
Screw Terminal Expansion board for Raspberry Pi Pico, Screw terminal expansion board ,screw terminal with LED, pico expansion board