EP-0140
Jump to navigation
Jump to search
BreadBoard Kit for Raspberry Pi Pico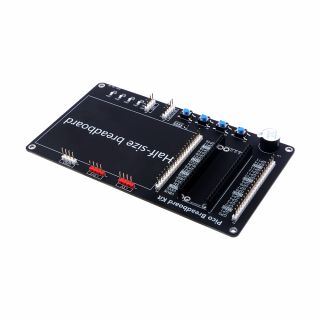 Descriptions
This is a bread board development kit which provides experimental platform for Raspberry Pi Pico.
It carries LED lights, buttons, buzzer and bread board, which makes the experiment circuit of Pico more convenient and convenient to takeout.
It is a very high cost-effective product in the starter kit of Raspberry Pi Pico.
Features
Easy to use
Plug and Play
Bultin LED lights
Bultin Buttons
Bultin Buzzer
Bultin Half-size breadboard
Suitable for primary users to build DIY circuit
Gallery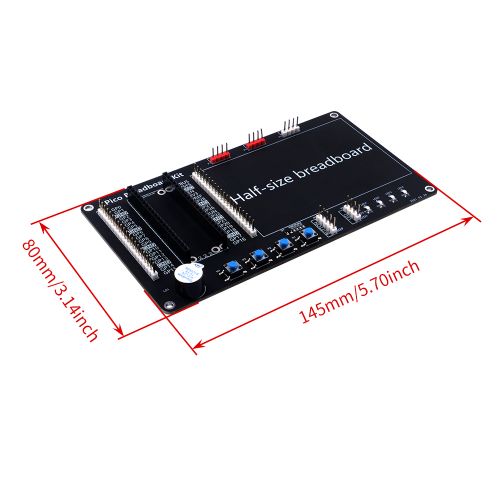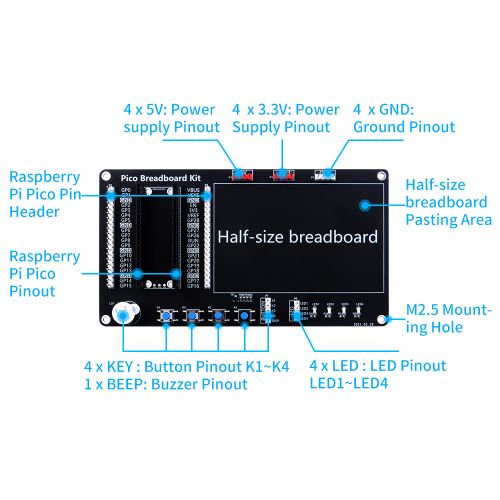 Package Includes
1 x BreadBoard Kit For Raspberry Pi Pico
4 x M2.5x11+6 Copper Pillar
4 x M2.5 Nut
How to assemble
Insert the soldered raspberry pi pico into the bottom plate as shown below: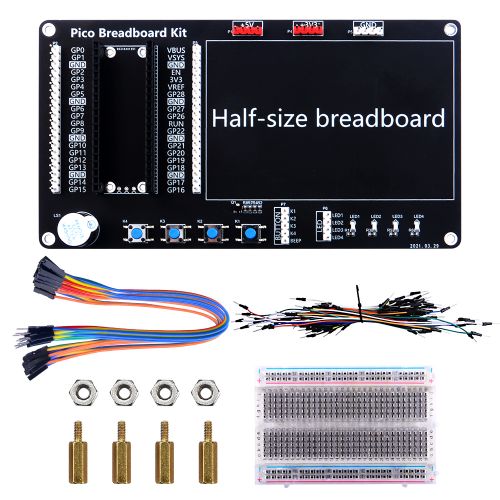 Demo Code
Keywords
BreadBoard Kit For Raspberry Pi Pico, Bread board kit, Raspberry Pi Pico