EP-0115
Jump to navigation
Jump to search
Power-Over-Ethernet (PoE) HAT for RPi 4B/3B+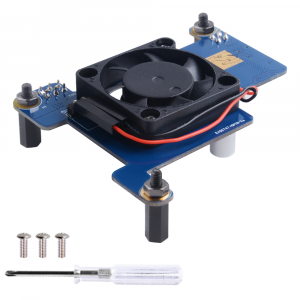 Description
The Power-over-Ethernet (POE) Module offers a convenient and cost-effective way to deliver power to your device.
The module allows you to put a DC voltage onto specific pairs of the Ethernet cable so that devices connected to the network can use it as a power source.
The module is ideal for any space limited PoE applications such as IP cameras, biometric readers, RFID, wireless access points, HDBaseT extenders, VOIP phones, networked audio etc.
It's tiny size is a perfect match to the Raspberry Pi 4B and 3B+ in IOT and building automation applications. It is ultimate power solution for Raspberry Pi 4B/3B+.
It delivers clean and reliable power to the latest Pi 4.

 Raspberry Pi does not include in the package

Warning:
PoE power output must be within the budget of the switch when powering multiple boards!!! STANDARDS COMPLIANT POWER OVER ETHERNET SWITCH REQUIRED!!!
The network switch or power sourcing equipment (PSE) must be compliant with the IEEE 802.3af or 802.3at PoE standard, particularly section 33.4.1 with regards to PSE electrical isolation of the leads.
"Passive PoE" (DC 24V or 48V) is not standards compliant and may cause damage to equipment.
Do not use this product in an enclosed case without active air circulation!!
Features
Easy to assemble
Compatible With: Raspberry Pi 4 Model B / Raspberry Pi 3 Model B+
Built-in Cooling Fan
Support IEEE 802.3af or 802.3at PoE standard
Specifications
Input: IEEE 802.3af Compliant PoE
Output: 5V +-5% up to 2.5A*
Protection Circuitry: Transient Overvoltage, Undervoltage Lockout, Thermal Shutdown, Foldback Current Limiting
Active airflow and adequate cooling required for stable continuous operation at high load.
Weight: 30g
Gallery
Package Includes
1 x Power-Over-Ethernet(PoE) Hat with 3007 Cooling Fan
3 x M2.5*9+6 Nylon Stick
3 x M2.5 Screws
3 x M2.5 Nylon Nuts
1 x Screw Driver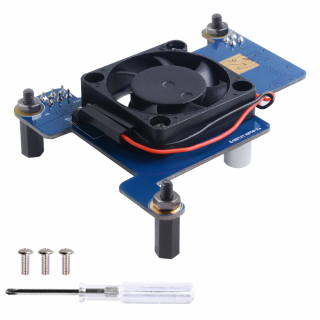 How to Use
Paste aluminum heat sink to the chip on PoE HAT.
Fixed copper sticks to Raspberry Pi with M2.5 screws.
Install PoE HAT onto the 40-pin GPIO header.
Fixed PoE HAT to Raspberry Pi with nuts.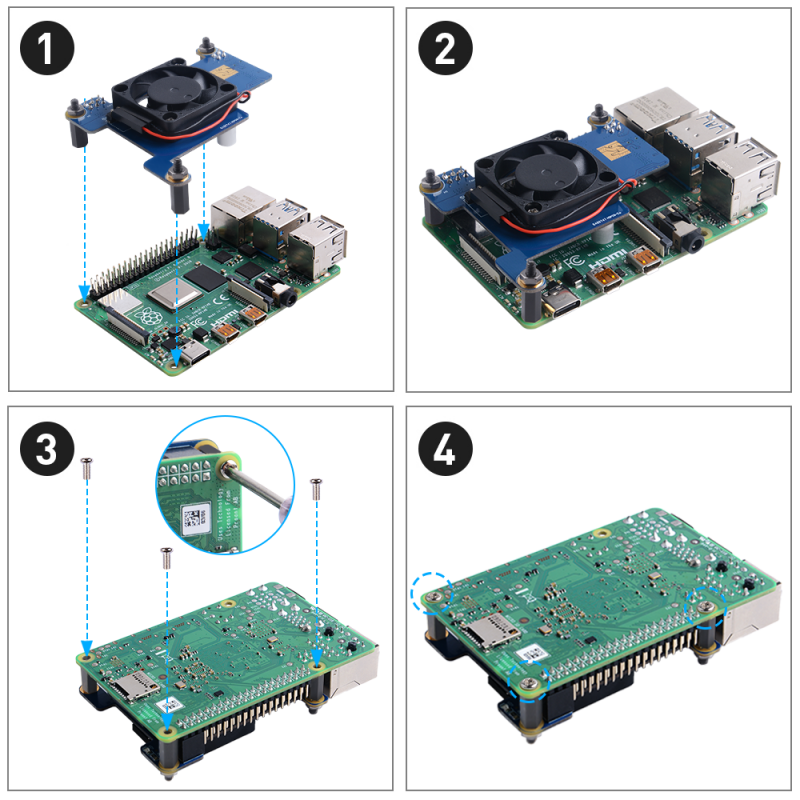 Insert MicroSD card with properly flashed OS, Attach Ethernet cable from a 802.3af PoE switch.
Keywords
PoE module, Raspberry Pi 4B, Raspberry Pi 3B+, Power over ethernet