Difference between revisions of "EP-0113"
Jump to navigation
Jump to search
Line 25:
Line 25:
 

|[[File:EP 0113 10.jpg|none |320px]]

 

|[[File:EP 0113 10.jpg|none |320px]]

 

|}

 

|}

 
+
 
+
 
+
 
+
 
+
 
+
 
+
 
+
 
+
 
+
 
+
---
Revision as of 18:03, 30 October 2019
ICE Tower Cooling Fan For Jetson Nano
Description
Jetson Nano horizontal LED color fan radiator is a very cool radiator.
Its base is made of aluminum processed by CNC, which has fast heat dissipation, and can contact with the main chip of Jetson Nano very closely and provide very good heat dissipation effect due to the fins are very thin.
In addition, with the support of PWM speed regulating and seven color led heat dissipation fan, your Jetson Nano will no longer suffer from temperature problems and it is really cool!
Features
Easy to assemble
CNC Machining
Aluminum Material and Steel Material
Steel Mounting Brackets
Seven Color LED heat dissipation Fan
Support PWM control the fan
Extreme heat dissipation
Gallery
Details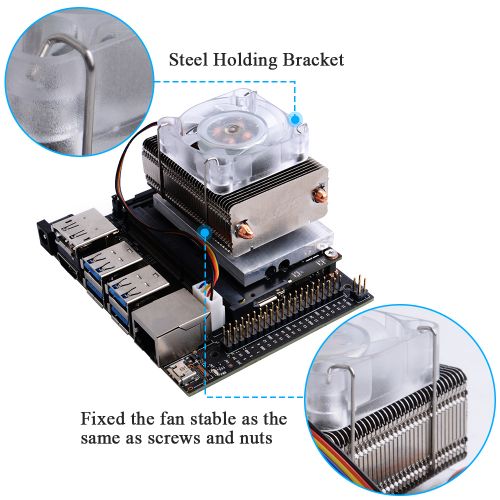 Package Includes
1 x Jetson Nano Horizontal Radiator with Colorful LED Fan(PWM)
1 x Assemble Manual
1 x Mini Hexagon screw driver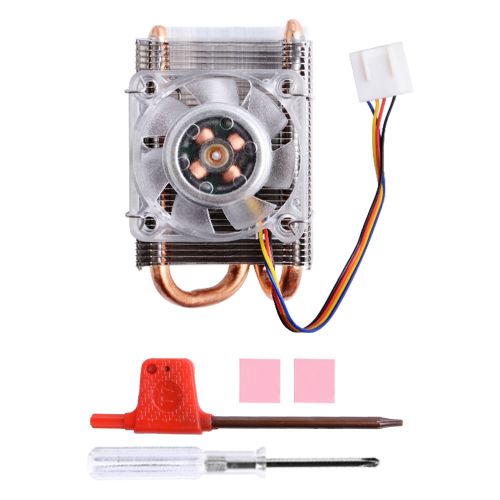 Keywords
Jetson Nano, radiator, ice tower cooling fan, horizontal heat sink, low-profile cooler, low profile cooling fan