Z-0237
Jump to navigation
Jump to search
Armor Case for Raspberry Pi 3A+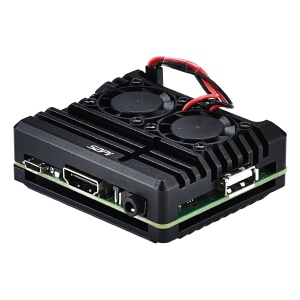 Description
As we know, Knights of old had to wear armor in battle!
Do you know about that the Raspberry Pi can have an Armor too!
Here it is! This armor case is designed to arm your raspberry Pi and let it have a cool combat armor.
In fact, it is a very cool radiator shell, with a super quiet dual fan, an aluminum shell, carefully carved by CNC.
Can be very effective to protect your raspberry Pi and the biggest feature is to reduce the temperature of the raspberry Pi

Feature
Dual Fan
Ultimate Cooling
Aluminum Alloy
CNC Machining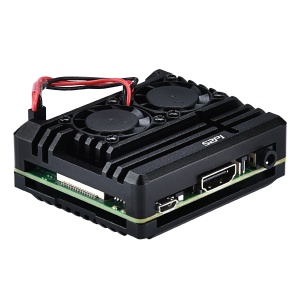 Easy To Mount
Super quiet
Weight: 0.090kg
Dimension: 65mm x 56mm x 24mm
Package Include
1 x Armor case with dual fan
1 x Instructions
4 x screw
2 x thermal tape
Gallery
How to connect the Fan
According to the following pictures to assemble Armor Case.
Please Note the cable wire of the Fan, make sure connect to 5v(Red wire)/GND(Black wire).
     Attention: Wroing polarity of the power supply will damage your Pi!!!

FAQ
Q: Does it make contact with the chipsets to keep them cool or do I still need heatsinks?
 A: It uses a thermal gul fit.Pit one against ten.You don't have to buy extra one.