ZP-0105
Jump to navigation
Jump to search
Acrylic Case for NT68676 Controller Board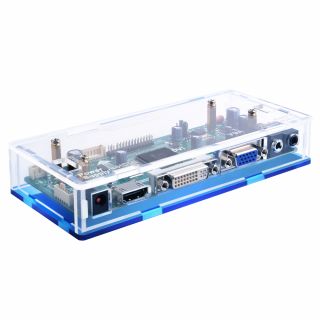 Description
This is an acrylic shell kit made for the N68676 arcade screen control board.
The precise laser-cut acrylic shell can provide good protection for the motherboard and prevent dust to a certain extent. Beautiful appearance and simple assembly.
Features
Laser cutting
Acrylic material
Easy installation
Can be dustproof
Protect the motherboard
Easy to disassemble
Gallery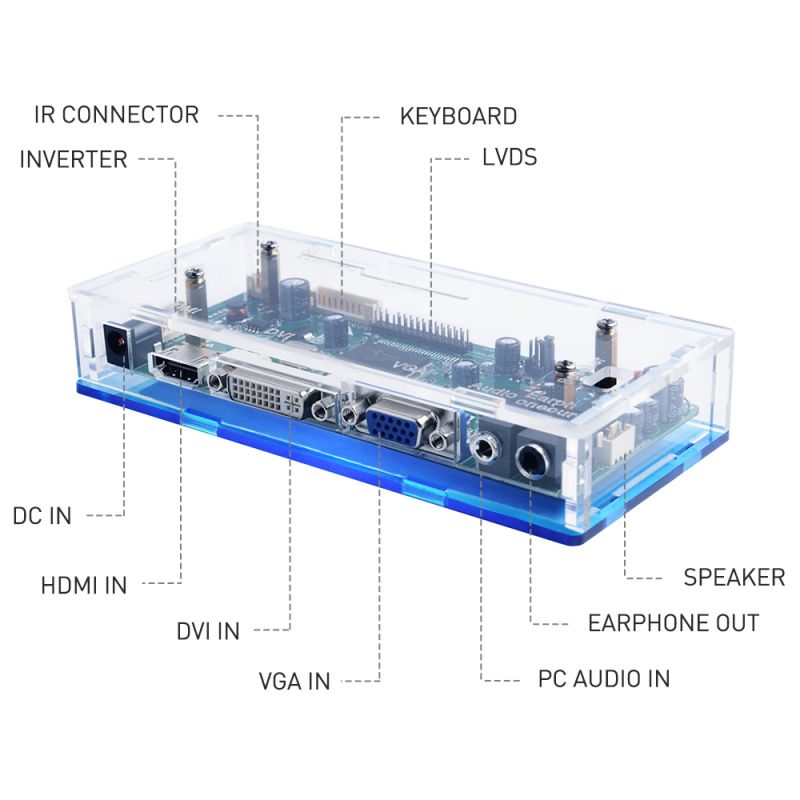 How to assmeble
Please follow the steps to assemble acrylic case as following picture.
Remove the protect film before assembling.
1.Fix copper stick to acrylic base with screws.
2.Fix NT68676 mainboard to acrylic base with Hollow Copper Pillar.
3.Insert the surrounding acrylic board into the bottom plate and fasten it.
4.Connect the required cables and cover the top acrylic cover and fix it with screws.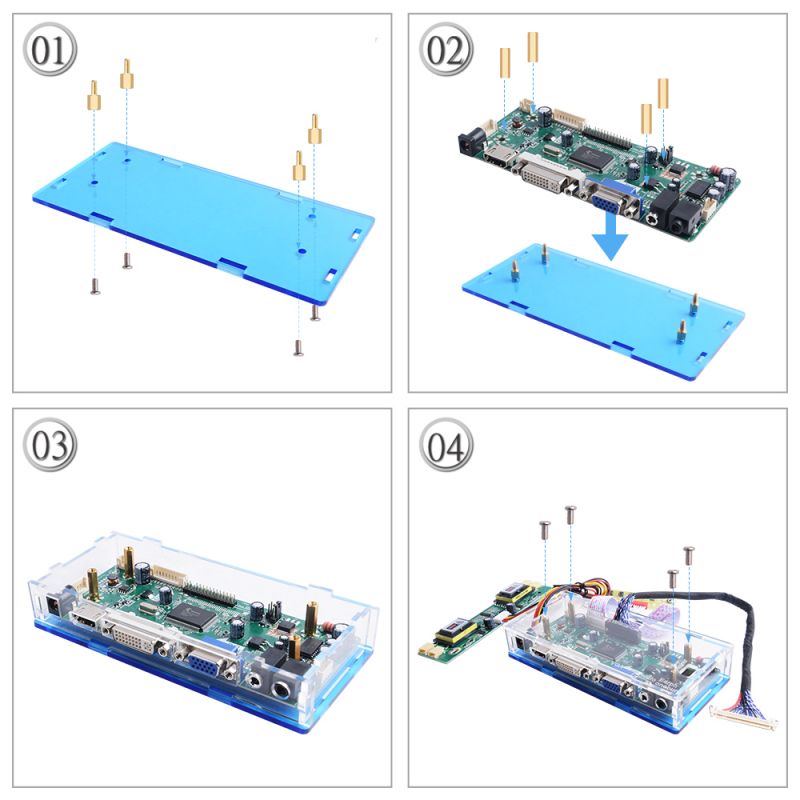 NOTE: N68676 mainboard is not included in the package
Related product links
Package Includes
6 x Acrylic board for NT68676
8 x M2.5 screws
8 x M2.5x6 copper stick
8 x Hollow Copper Pillar
1 x Screw Driver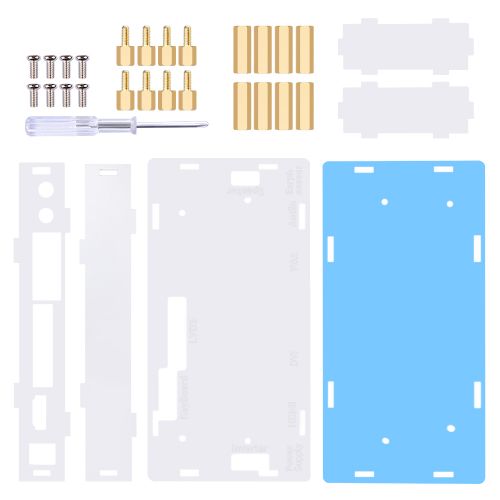 Keywords
Acrylic Case for NT68676 Controller Board, acrylic case for NT68676
Package Includes
Keywords
Acrylic Case for NT68676 Controller Board,acrylic case, NT68676