Z-0273
Jump to navigation
Jump to search
ABS Buckle Case for RPi 4B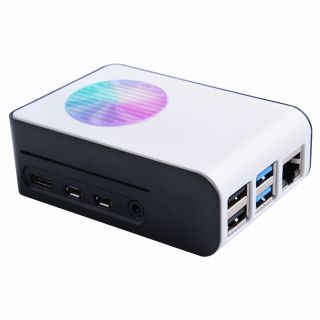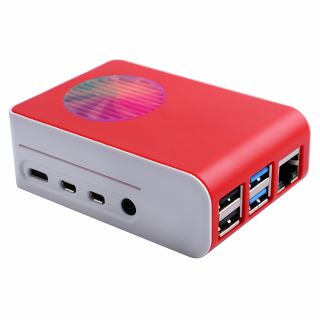 Description
This is a snap-type case, suitable for the Raspberry Pi 4B.
The design of the buckle is very convenient to assemble it.
Through the heat hole can see the light emitted by the colorful fan.
In addition, Aluminum heat sinks help the Raspberry Pi cool down.
Features
Easy to assemble
ABS material
Buckle Design
Glare Fan with 7 color
Aluminum Heat sinks
Gallery
Black & White
Red & White
Package Includes
1 x ABS Buckle Case for RPi 4B
1 x Screw Driver
1 x Glare RGB LED Cooler Fan
1 x Aluminum heat sink pack for RPi 4B
How to assemble
1. Paste heat sinks to RPi 4B
2. Fixed fan to the top of the case and connect red wire to 5V Pin and black wire connect to GND on Raspberry Pi 4B's GPIO Pin.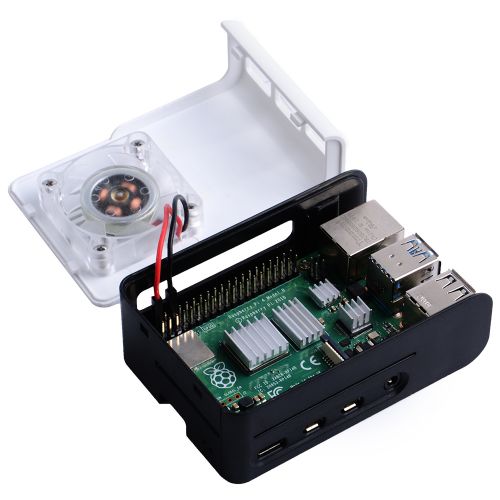 3. Put in the Raspberry Pi and buckle it,insert TF card and connect the power supply.
Keywords
ABS case, ABS buckle case, Raspberry Pi 4B, geeekpi, 52pi, case for RPi, heat sink for raspberry Pi 4B
FAQ
Q: Can I hang it on the wall?
 A: Yes, there are two mounting holes on the back of the case.