Z-0257
Jump to navigation
Jump to search
8577 Switch Split Gamepad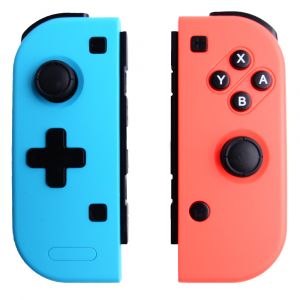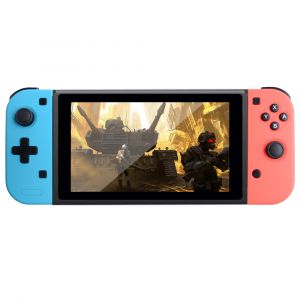 Description
It is a Wireless Bluetooth Gamepad Controller Switch Split Gamepads Joystick for Nintendo Switch Console Built-in Gyroscope + Vibration Motor.
It can be used an entire controller also can be used as two independent controllers for Nintendo Switch .
It supports vibration function via built-in motor in each controller and each controller has a full set of buttons.
Neoteric 3D stick can be operated precisely on 360°all-round.
Offering you a pleasant gaming experience.
No Driver Needed.
Wireless Connection can get the game controller paired with the switch console quickly.
Multiplayer games can be played by connecting more wireless controllers simultaneously to a Switch console.
No NFC function and camera function.
Built-in motors are none HD motors, vibration experiences might be different in some games.
It is charged via Type-C USB wired connection controller.
Ergonomic design and light weight construction make it comfortable even for long hours of continuous gaming.
strong anti-interference ability, easy handling and stable connecting signal offers you smooth and pleasant gaming time
It can be upgraded by update software through USB cable connecting to PC.
If the controller is unable to be connected to Switch console, or the controller itself need to be upgraded for better functions, then this controller can be upgraded by updating firmware via connecting it to PC.

Features
Built-in Gyroscope
Vibration Motor
Wireless Distance: About 8 meters
Input voltage: DC5.0V
Lithium battery capacity: 300MAH*2
Lithium battery weight: 8g*2
Working voltage: DC 3.6-4.2V
Working current: 20-30mA
Vibration Current Consumption: 50-140 mA
Weight: 155g
Gallery
Button Definitions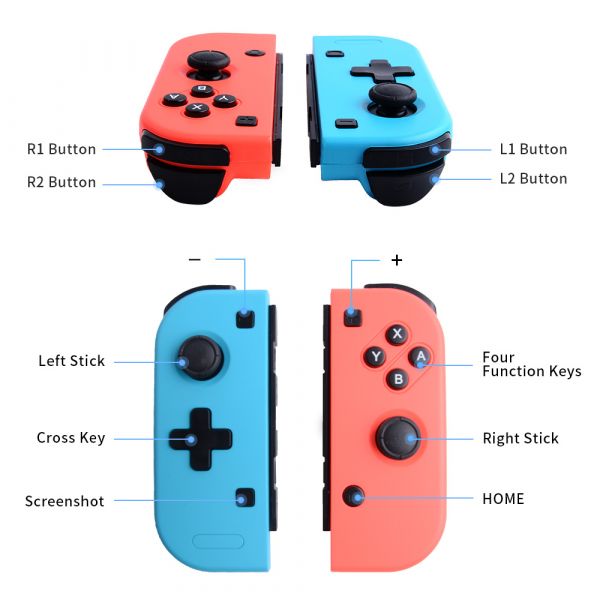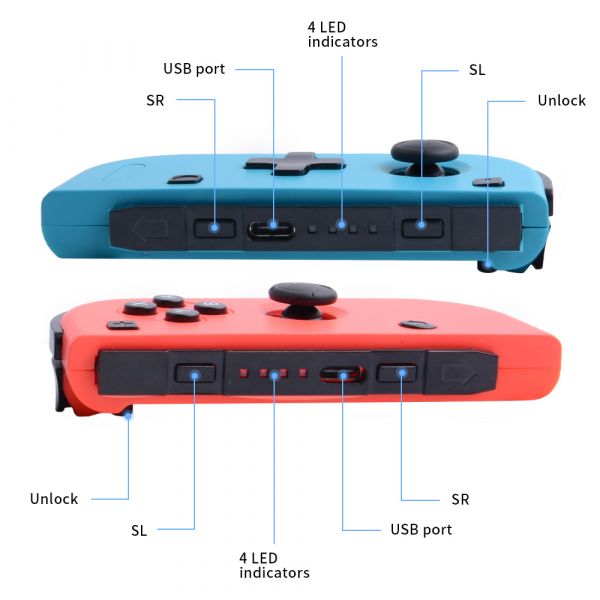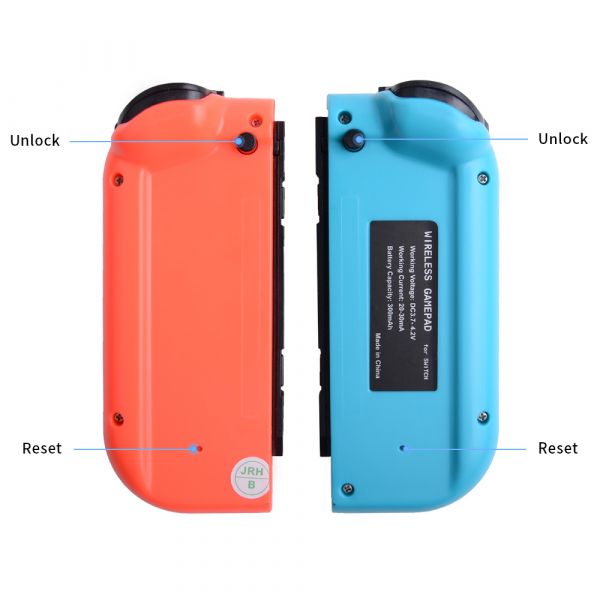 Instructions
Connection instruction
Connection For Switch console at the first time:
Power on a For Switch console, on the main interface of the console, use your finger to click on "Controllers" → "Change Grip/order" to come to this interface "Press L + R on the controller", ignore "L + R"; long press on "Y + HOME" combination button and hold on for 5s to power on a controller, the four LEDs in the controller start blinking quickly, when one of the four LEDs is solid bright, it means that the controller is paired with the console successfully, then press on the button "A" to operate.
Note: Using your finger to click on the main interface of a console is must.
Connection to a paired For Switch console.
If a controller was paired with a For Switch console ever before, just long press on "HOME" button and hold on for 2s to power on the controller, the controller will be connected to the console automatically again, then press on the button " A" to operate.
If a controller is in sleeping mode, short press on "HOME" button to wake it up, it will be connected to the console again automatically, then press on the button "A"to operate.
Package Includes
1 x 8577 Switch Split Gamepad
1 x MicroUSB cable wire (Type-C)
1 x Instructions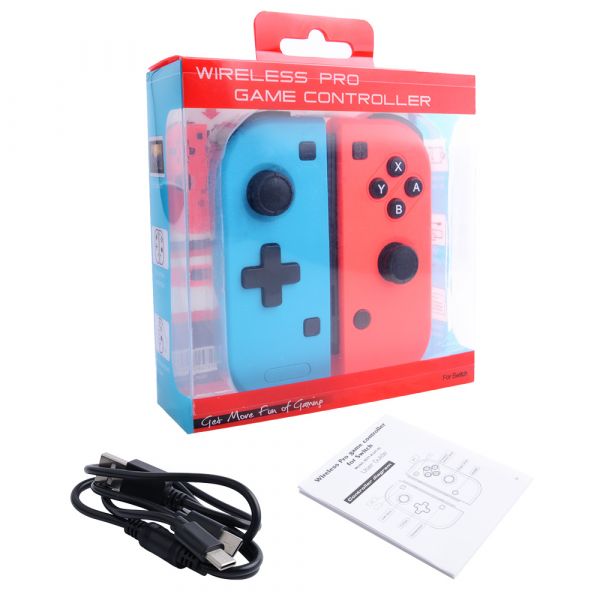 FAQ
 A: Yes, it is.

Q: Is this item easy to use?
 A: Yes,it is, you can connect it according to user wiki's instructions.

Q: What are the weights of this item?
 A: 155g

Keywords
Wireless, Bluetooth Gamepad Controller, Switch, Split Gamepads ,Joystick for Nintendo Switch Console, Built-in Gyroscope ,Vibration Motor