F-0012
Jump to navigation
Jump to search
5V Adjustable speed 4010 Fan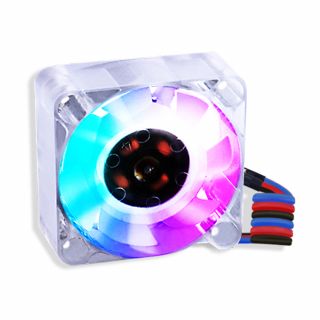 Description
This is a fan that can be adjusted by PWM. The official Raspberry Pi OS supports the speed adjustment function. You can also control the speed of the fan by controlling the GPIO pin through a third-party program.
Features
Support PWM speed regulation
Builtin RGB indicator
Reliable quality
Easy to configure
Fit for ICE Tower Cooler
Low Power Consumption
Gallery
 Note: Ice Tower cooler does not include in the package.
Replaceable ICE Tower Cooler fan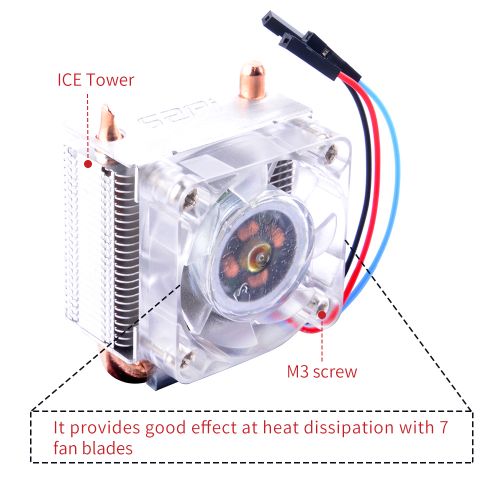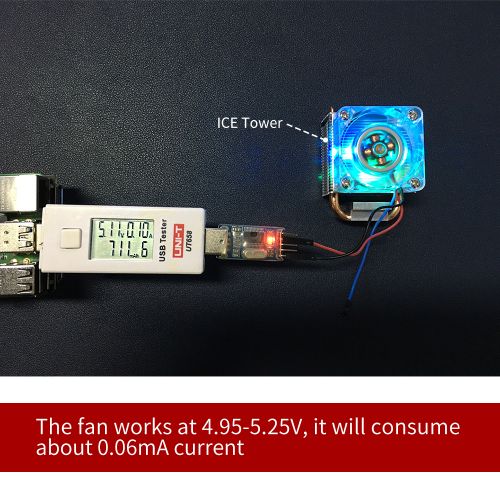 How to connect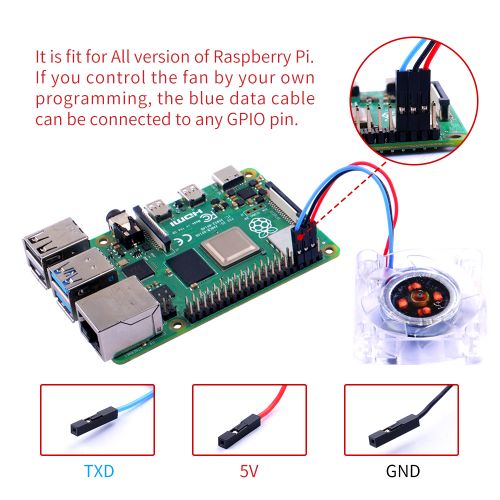 Package Includes
2 x 5V Adjustable speed fan for RPi
8 x M3x16 Lone screw
8 x M3 Nut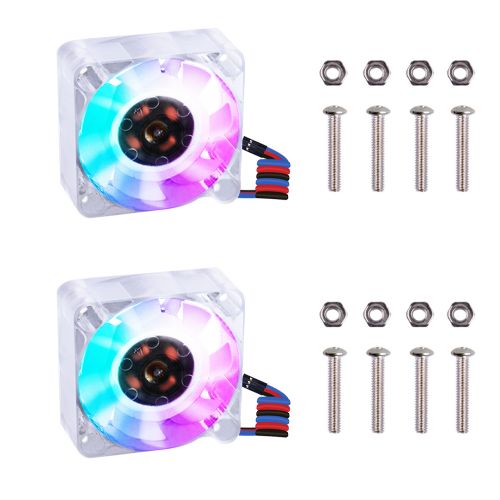 How to configure fan in Raspberry Pi OS
Connect the fan to your Raspberry Pi 4B
DO NOT POWER RASPBERRY PI YET.
SETTING THE PWM SETTINGS
1. In Raspbian, open the Terminal App
2. Go to the root directory and Open the file:
 /boot/config.txt file
3. Open and edit the "config.txt" file by typing:
sudo nano config.txt
dtoverlay=gpio-fan,gpiopin=18,temp=55000
5. Save changes and exit by pressing Ctrl+X.
This setting will start the Fan at CPU Temp 55 degrees Celcius(temp=55000).
You may set your desired fan initiation temperature as you desire.
Keywords
5V Adjustable speed 4010 Fan, PWM Fan, 5V Fan for ICE cooler, RGB Fan for ICE cooler.