ZP-0097
Jump to navigation
Jump to search
Acrylic Case for X825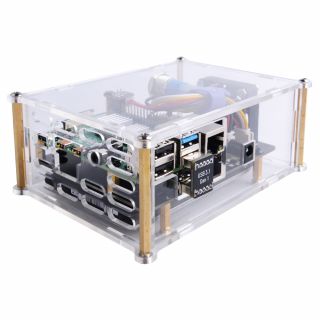 Description
This is an acrylic case customized for X825.
It has a fan cooling function, and is easy to assemble and prevent accidental short circuit.
The transparent case is more convenient to observe the operation status of internal equipment.
Features
Easy to assemble
4010 Fan provide good heat dissipation effect
Acrylic Material
Good stability of copper pillars
Gallery
Connection Details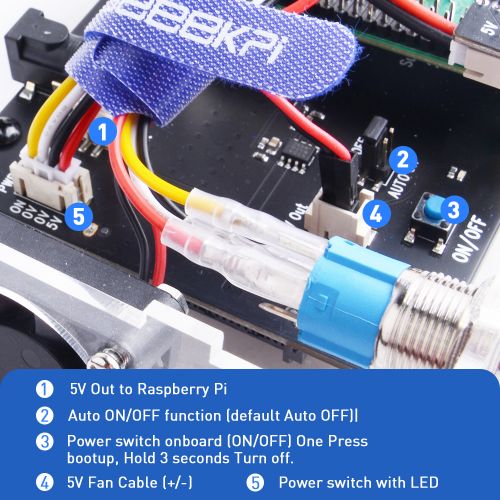 Application Scenario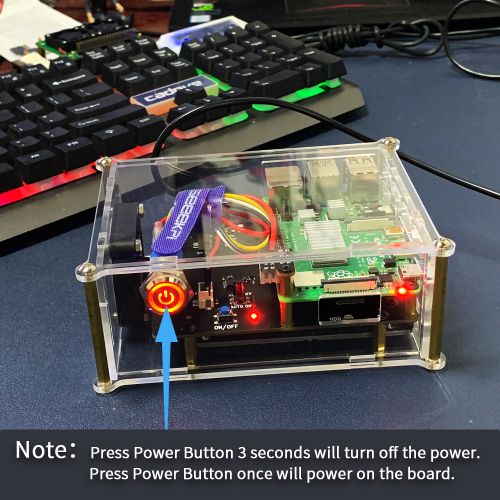 Package Includes
1 x Acrylic Case for X825
How to assemble
1. After removing the protective film of the acrylic plate, fix the copper studs to the acrylic plate.
2. Fix the 2.5-inch hard disk to the X825 motherboard with screws.
3. Pass the switch button through the acrylic hole, fix the button with the screw ring on the switch button, and connect the cable to X825 (including fan and switch power supply, Raspberry Pi power cable).
4. Fix the Raspberry Pi on the copper post with screws, and fix the long copper posts around it.
5. Fix the upper cover to the copper pillar on the outside with screws.
Keywords
X825, Acrylic case for x825, Raspberry Pi 4B, 4010 Fan, SSD shield