ZP-0070
Jump to navigation
Jump to search
Metal Case for RPi 4B with 4010 Fan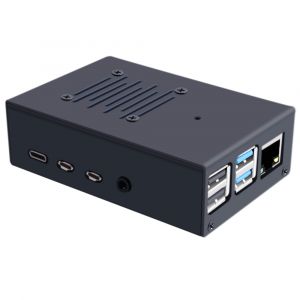 Description
This is a new style metal case for Raspberry Pi 4 module B.
Two-piece design makes assembly more convenient and fast,
and it contains a 4010 Fan which can be a nice cooling system for RPi 4B.

Features
Easy to assemble
Super Quiet 4010 Fan
Two-piece Design
Fit for RPi 4B
Dimensions: 94mm*60mm*31mm
Gallery
Package Includes
1 x Metal Case for RPi 4B(Large heat dispation)
1 x 4010 Fan
1 x Screw driver
4 x Aluminum Heat Sink ( 3 black,1 silver)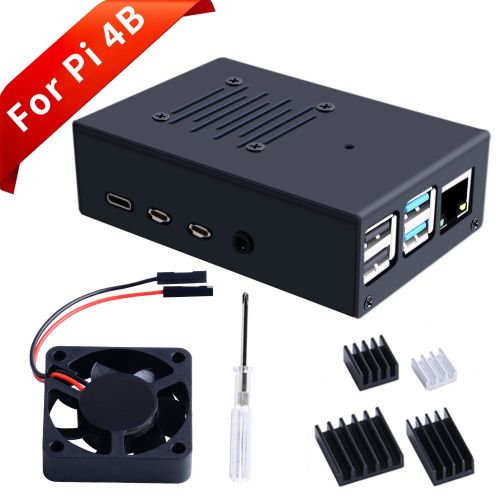 How to assemble
1.Fixed 4010 Fan with screws and nuts.
2.Connect the Fan to GPIO, please make sure the red wire connect to 5v/3.3v, black wire connect to GND.
3.Fixed Raspberry Pi and Case with screws.
Keywords
Metal case for RPi 4b, raspberry pi 4b, 4010 fan, super quiet fan, easy to assemble, heat sink, cooling system
FAQ
Q: Can I connect the red wire to 3.3v and what will happen if i do so?
 A: Yes, you can. when you connect to 3.3v, the fan will work on Low Power Mode,and it will be quiet more.