ZP-0067
Jump to navigation
Jump to search
9 Layers Acrylic Case with Fan
Description
This is an acrylic material shell specially designed for the Raspberry Pi 4B.
It is a layered stacking design.
The black and white acrylic sheets are stacked to form a perfect shell.
The shell kit also has 4 aluminum heat sinks and a cover.
The ultra-quiet fan helps dissipate heat and has a beautiful appearance, and feels the interesting aspects of the cascading design during the assembly process.
Make your Raspberry Pi shell unique.
Features
Only for Raspberry Pi 4B
Layered Stacking Design
Super Quiet Fan
Easy to assemble
Aluminum Heat Sinks
Anti-slipper pads
Spicifications
Gallery
Package Includes
1 x Cooling Fan with Screw Set
1 x Screw Driver
4 x Heatsinks for Pi 4B
1 x Acrylic Case with Screw Set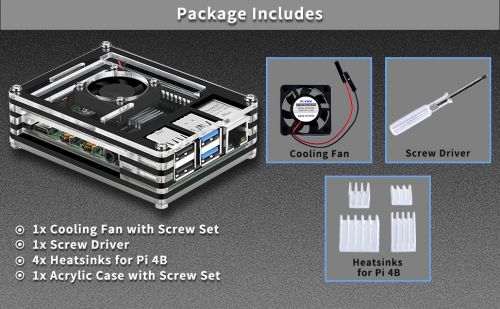 How to Assemble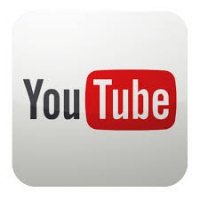 Please follow the link: [ 9 Layers Acrylic Case For Raspberry Pi 4B assembling tutorial video| https://youtu.be/pSflMeO8Ih8 ]
Keywords
Acrylic case, Raspberry Pi 4B case, 9 layers acrylic case
FAQ
Q: Could i use the POE HAT to power my pi?
 A: No,because you don't have enough space to install the POE HAT module.