Z-0278
Jump to navigation
Jump to search
Aluminum Case with Suspension Fan for RPi 4B
Description
This aluminum case is born for heat dissipation.
Its super precision design will provide a nice outlook and also it is very easy to assemble.
The suspension fan will offer more space for different height of heat sinks.
Features
Easy to assemble
Precision design
Suspension Fan
No effect on Wi-Fi signal
Specifications
Gallery
Package Includes
1 x Aluminum Case with fan and screws
1 x Aluminum alloy heat sink pack(4PCS)
1 x Screws driver
1 x Anti-slipper pad
How to assemble
Step 1 Unscrew the case
Step 2 Fixed fan with screws as following picture.
Step 3 Fixed Raspberry Pi to the case and then connect 5V(Red wire) and GND(black wire) to GPIO Pin on Raspberry Pi.
Step 4 Fixed screws to case.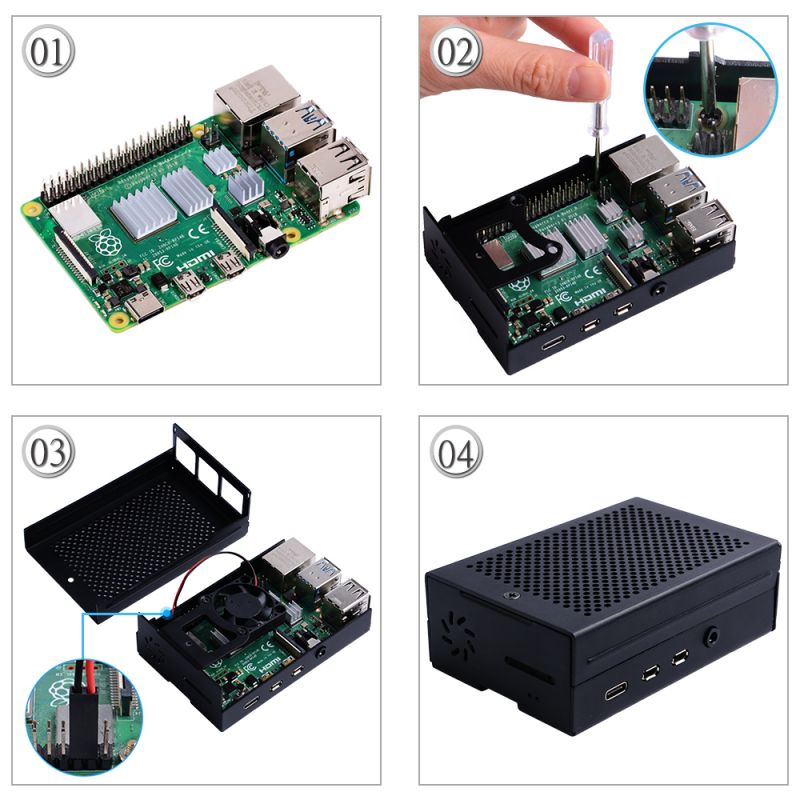 Connection Details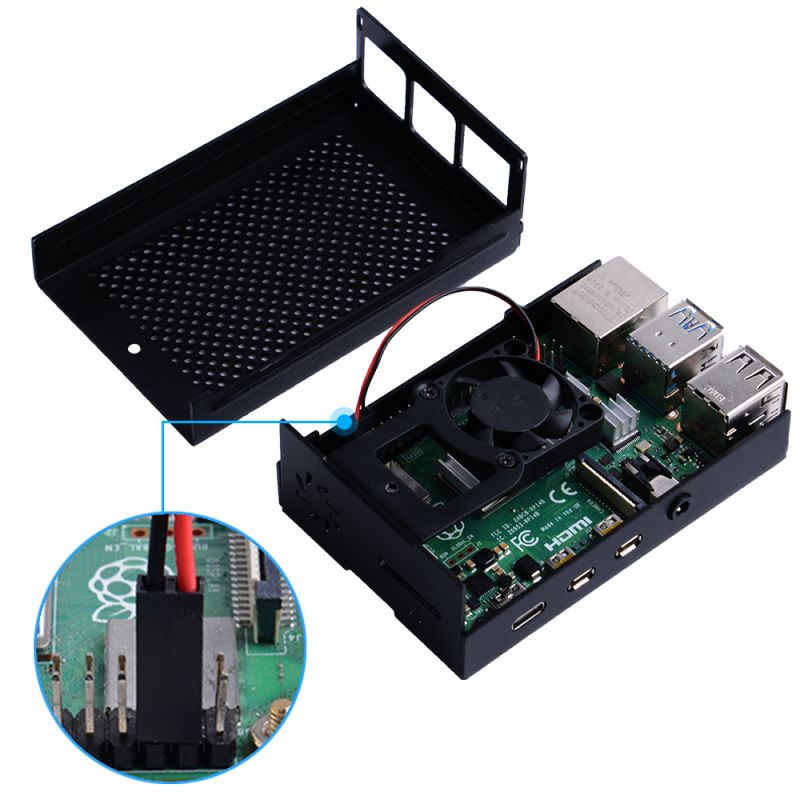 Keywords
Aluminum Case, Raspberry Pi 4B, suspension fan