T-0021
Jump to navigation
Jump to search
Desoldering Iron Kit
Description
It is a kit suitable for DIY and electronic bonds,such as welding circuit board, watches, appliance repair, home DIY hobbyists, phone mainboard. The desoldering Pump has high pressure vacuum and aluminum body frame ,special design for easy One-handed use. and the desoldering wick uses a low-residue design. This solder braid will help remove excess solder on the pins and avoid short circuits, especially in small and hard-to-reach areas. The soldering of SMD components is more friendly. The micro Shear Wire Cutter Pliers is made from superior steel ,have great cutting capacity; and the angle of the tips are enough to cut the component precisely,Compact size for access in small areas. Anti-static gloves can avoid the trouble of ESD when welding, and effectively avoid the damage of components caused by human body static electricity.
Warm Tips:Please be really careful when you are using the tools in avoidance of pricks or other injuries,You'd better keep it somewhere kids can't reach.
Features
Suitable for various desoldering scenes
Prevent ESD damage during welding
Desoldring wick provides a good effect of removing excess tin
Desoldering Pump vacuum method sucks out excess tin to prevent short circuit, and it is convenient to disassemble DIP packaged component.
Gallery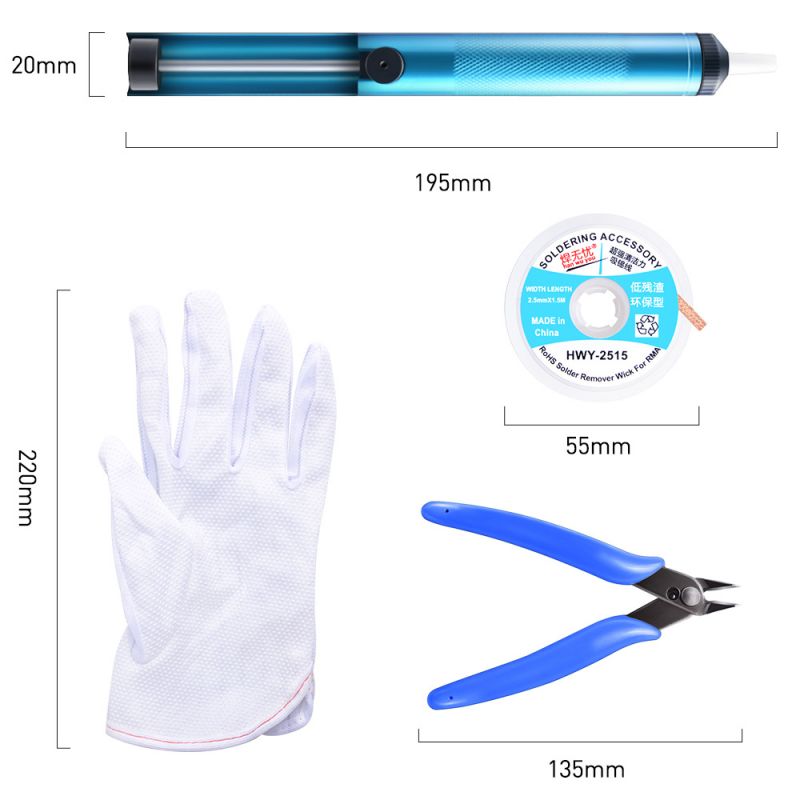 The micro Shear Wire Cutter Pliers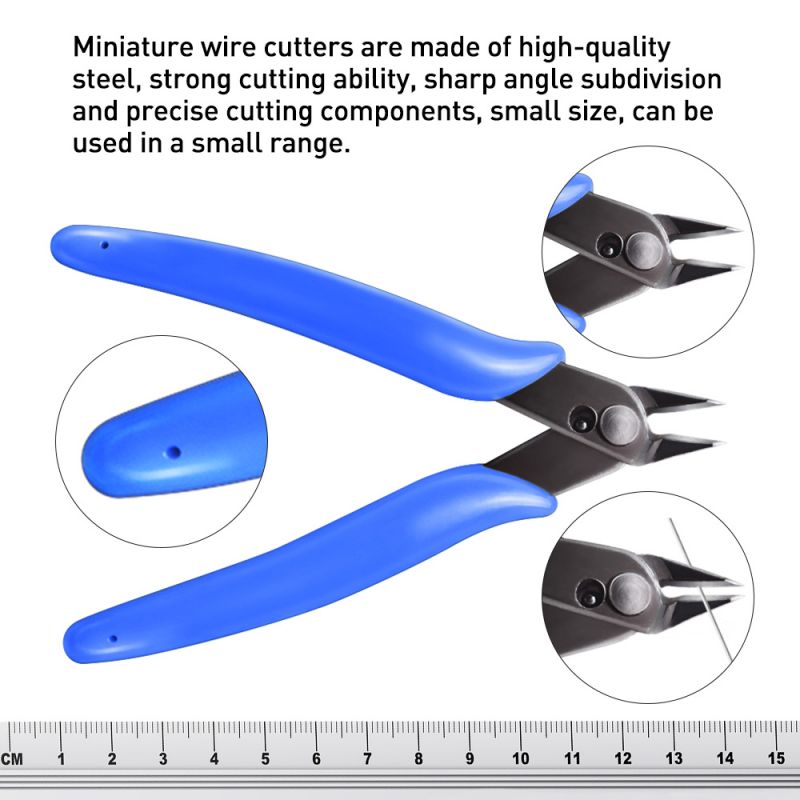 How to use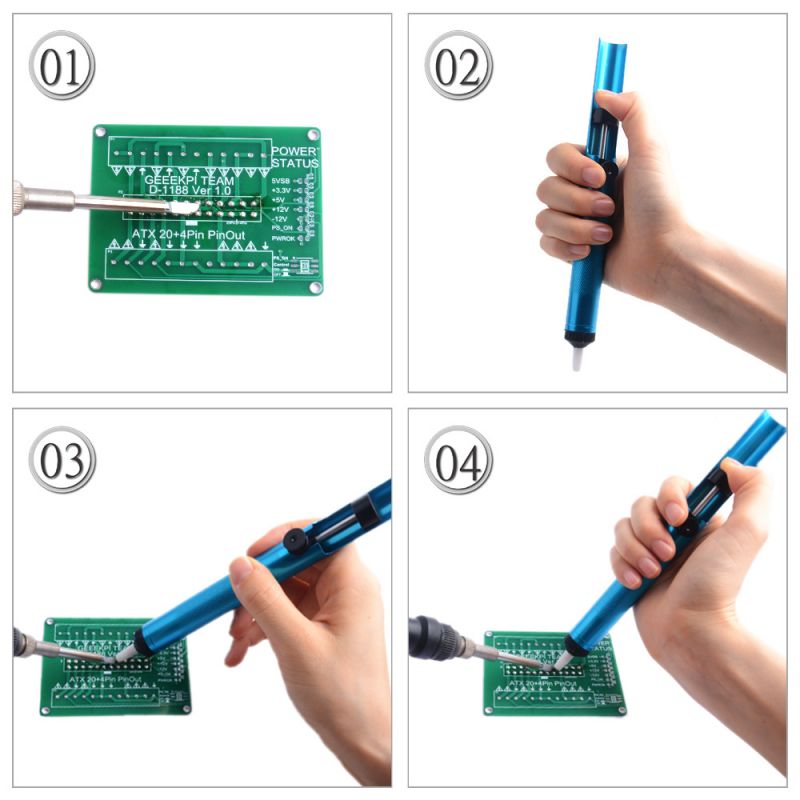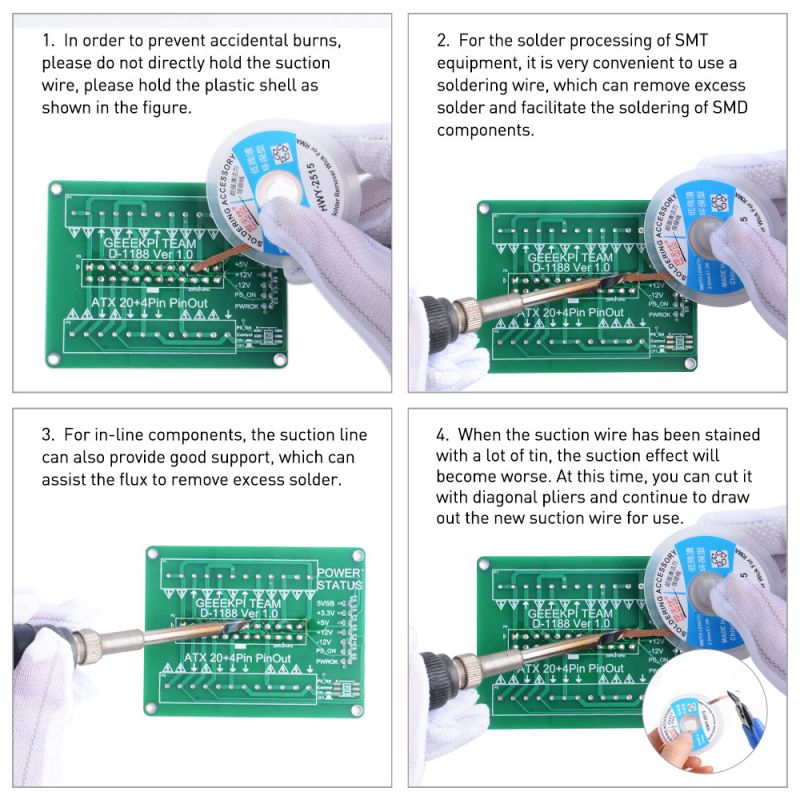 Package Includes
1 x Desoldering Pump
1 x Micro Shear Wire Cutter Pliers
1 x Anti-static gloves(pair)
1 x Desoldering Wick
Keywords
Soldering Iron Kit, Welding tool auxiliary kit, safe welding tool, soldering gun, desoldering pump,