ER-0014
Jump to navigation
Jump to search
Camera Module For RPi Zero/w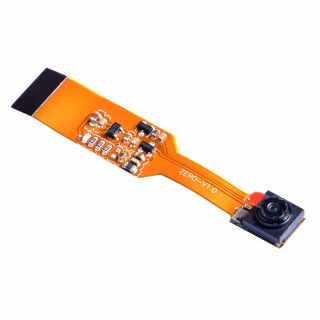 Description
CSI camera for Raspberry Pi Zero and Zero W.
Features
Easy to setup
Soft cable
CSI interface support
Light weight
Gallery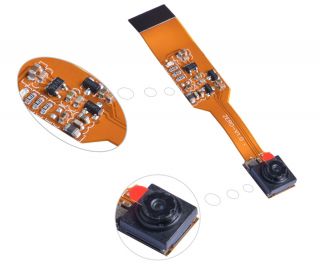 How to use
1. Insert the flexible cable vertically into the CSI interface of the Raspberry Pi ZERO and fasten it. 2. Remove the protective film before using the lens 3. bare boards, pay attention to ESD damage, guard against static electricity!
1. firmware and RPi raspi-config have been updated for the camera, do an
sudo apt-get update
sudo apt-get upgrade
sudo raspi-config

2. Select the camera and enable the RPi camera driver firmware, then reboot.
3. Use the raspivid command line program and raspistill camera operation to capture images or video clips.
4. Captured video clips need to play with mplayer
Package Includes
1 x Camera Module For RPi Zero/W
Keywords
Camera Module For RPi Zero/w