EP-0142
Jump to navigation
Jump to search
Screw Terminal Hat for Arduino UNO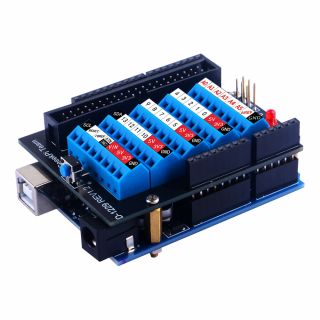 Description
This is a screw terminal expansion board specially designed for arduino UNO board expansion, through which you can quickly build your own circuit, and the pre-soldered ICSP interface makes it more convenient for you to burn arduino firmware. The screw terminals are provided with good labels for easy identification.you can use a 40-pin FRC (Flat Ribbon Cable) connector cable to connect all Arduino Uno pins to peripherals. With power on LED indicating.Blue reset button on the side.
Features
Easy to install
Fit for Arduino UNO ONLY
Screw Terminal
Nice Label Marker
Pre-soldered ICSP Pin Header
40Pin 2x20 2.54mm Horn Socket Connector onboard
Specifications
Terminal block pitch 3.5mm/0.138"
Wire size range 26AWG to 16AWG, strip length 5mm
Screw M2 steel
Pin header and cage copper.
Standard IDC40 pitch 0.1" header, you can use 40pin FRC(flat ribbon cable) connector cable connect all Arduino Uno pins to peripheral equipment.
Gallery
Pre-solderd 6Pin ICSP Pin Header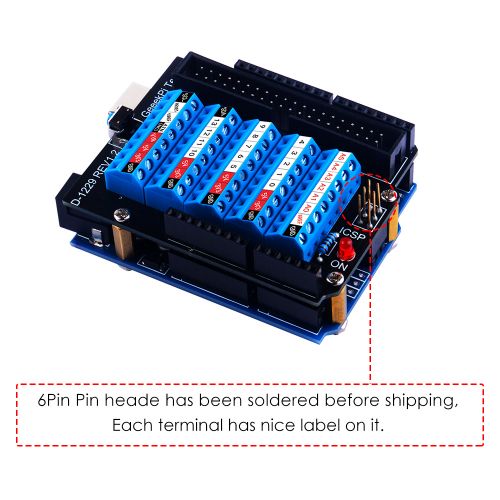 Front view and Back view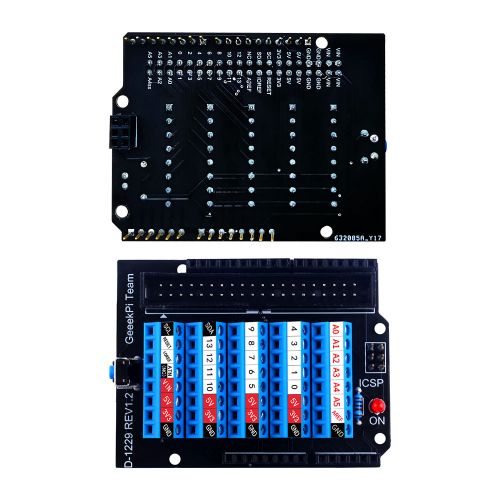 Application Scenario
How to Assemble it
Fix Copper Pillar with M2.5 nuts.
Attach the Screw Terminal Hat to the Arduino UNO Board (Not include in the package)and fix it with M2.5 screws.
Loosen the screw and insert the cable, and then tighten the screw.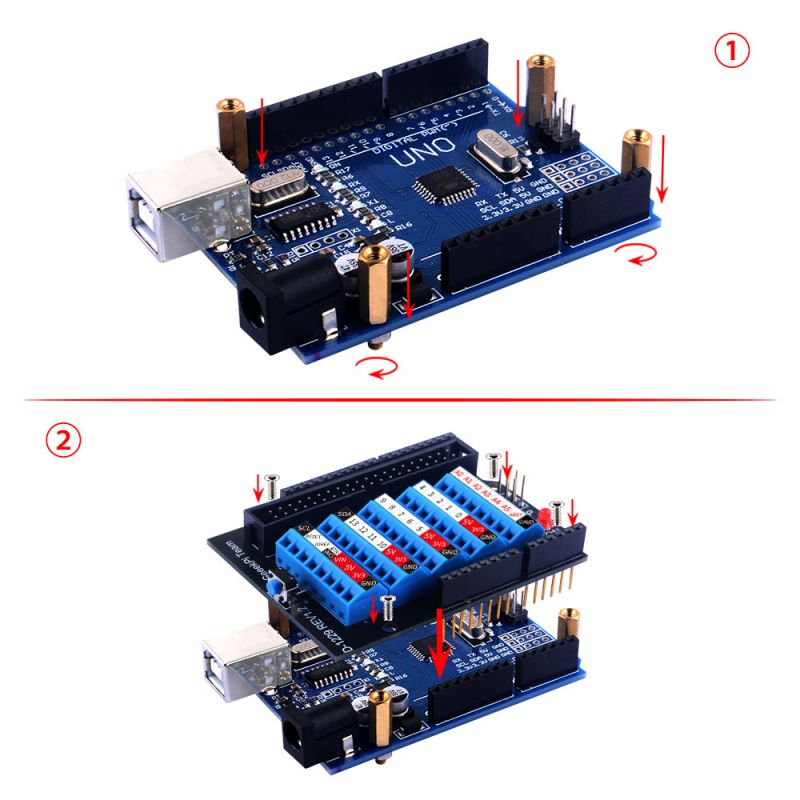 Package Includes
1 x Screw Terminal Hat for Arduino UNO
4 x M2.5 Copper Pillar
4 x M2.5x6 Screw
4 x M2.5 nut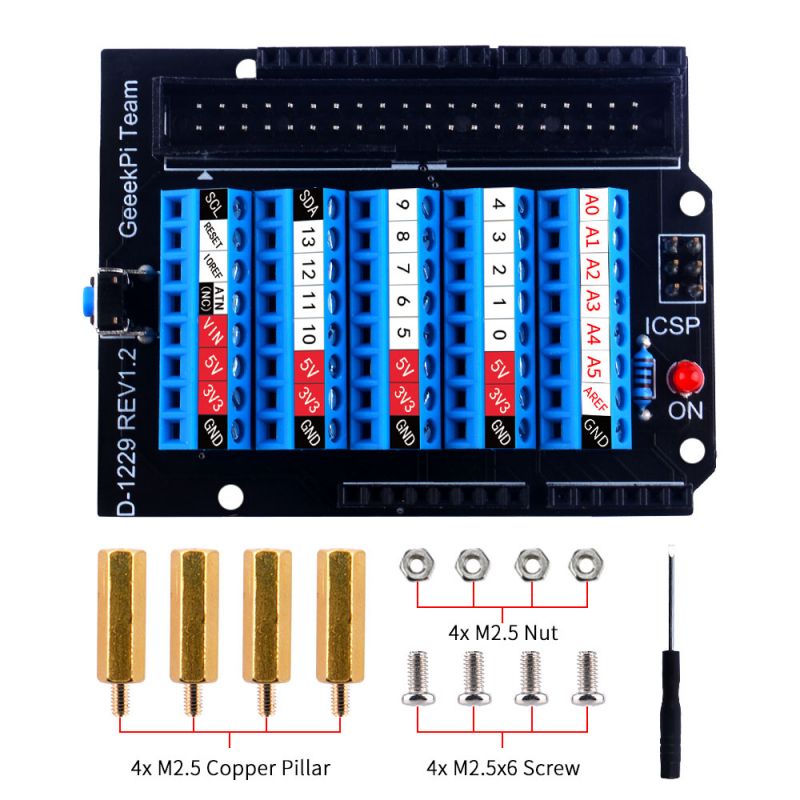 Keywords
Screw Terminal Hat for Arduino UNO, arduino hat, arduino hat with horn socket connector, Screw terminal, screw terminal with horn socket