EP-0112
Jump to navigation
Jump to search
New Colorful Ice Tower Cooler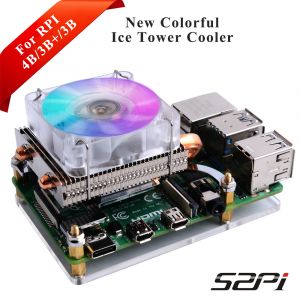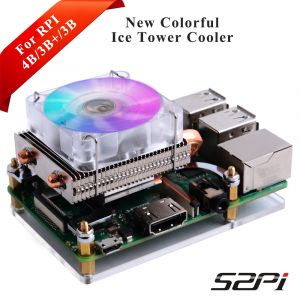 Description
The 52Pi New Colorful Ice Tower Cooler is inspired by the single-stack tower-style heatsink and fan (HSF) assemblies which dominate the desktop PC market. It includes thermal interface material (TIM) pads, mounting brackets and accessories for the Raspberry Pi 4 and Raspberry Pi 3 Model B/Model B+, a tiny screwdriver, and a small but full-color manual. new feature is using Compatible bracket and a color LED fan with automatic color change.
Features
Color LED fan with automatic color change
Single-stack tower-style heatsink
DC 5V Power in (Can be powered by the Raspberry Pi)
5mm copper tube
Super heat dissipation
Rated power 0.4W @5V, 0.08A
Easy to setup
Acrylic protection panel
Plug and play
Compatibility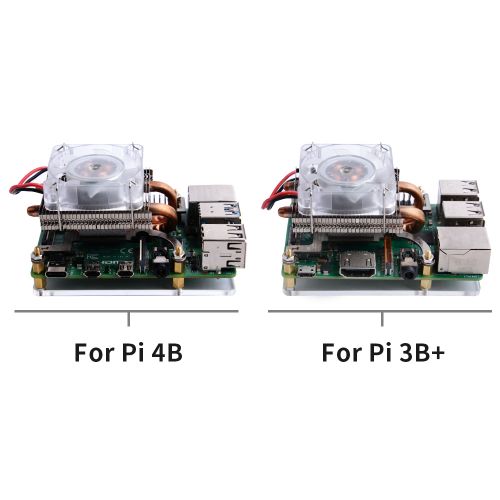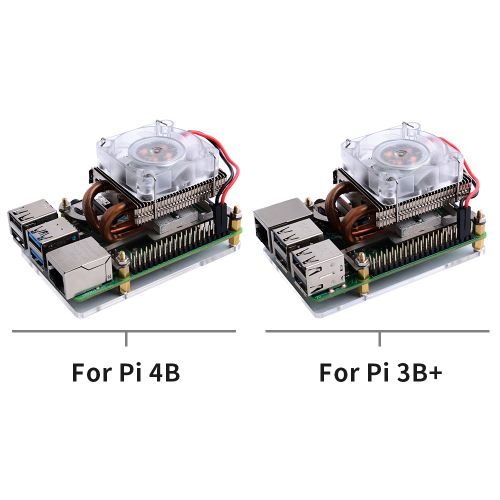 Gallery
Package Includes
1 x Ice Tower Cooler
4 x M2.5x6+6 Copper Stick
4 x M2.5 Nuts
6 x M2.5x6 Screws
3 x Thermal Tape
1 x Screwdriver
1 x Mounting brackets pack (For 3B/3B+/4B)
1 x Acrylic protection panel
1 x Instructions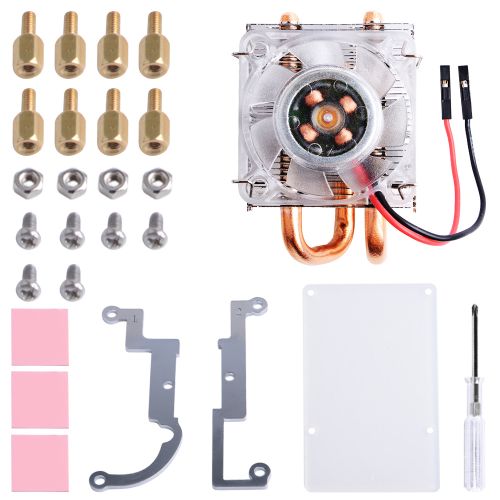 How to Assemble
1. Fixed mounting brackets with 2 M2.5 screws to Ice Tower Cooler. Please pay attention to the direction of mounting brackets.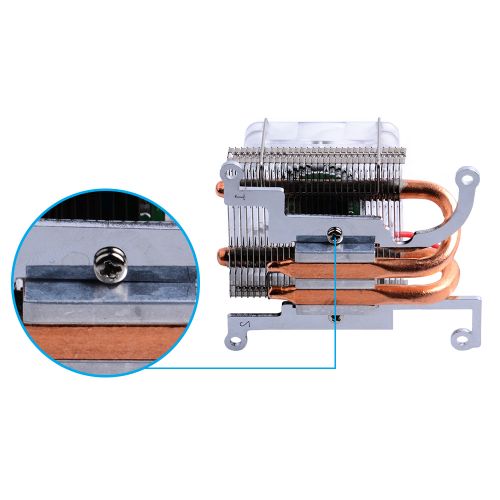 2. Add copper stick and nuts to mounting brackets.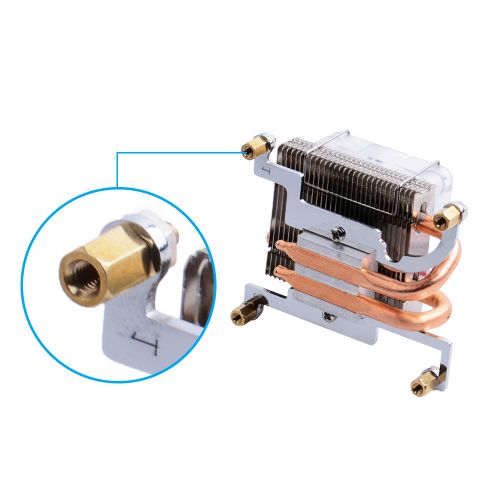 3. Paste thermal tape to Raspberry Pi's CPU SOC.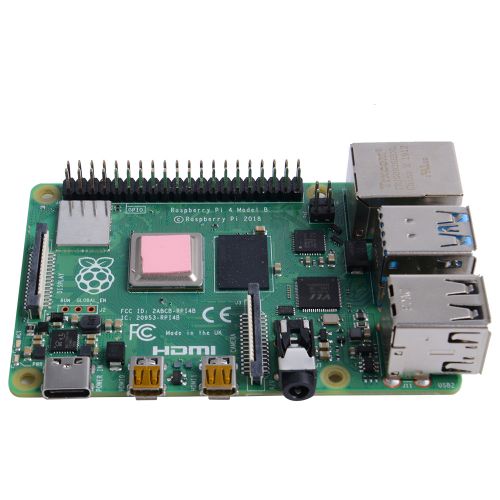 4. Fixed mounting brackets to Raspberry Pi with copper sticks.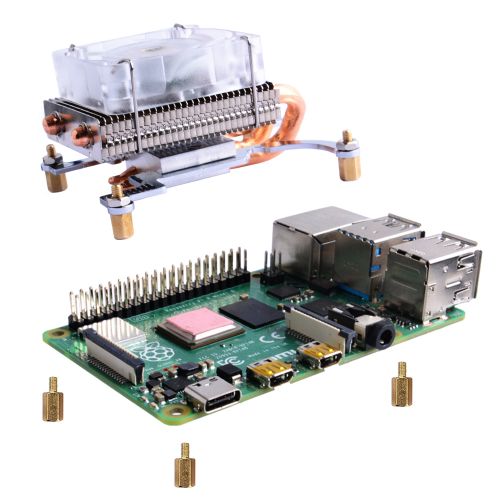 5. Fixed Acrylic protection panel to Raspberry Pi with M2.5 screws.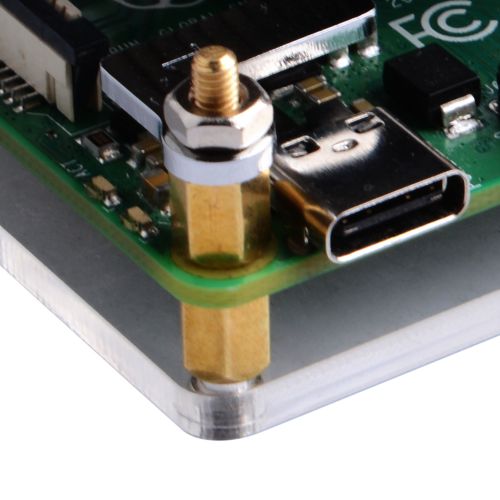 6. Connect the red wire to 5V and black wire to GND on Raspberry Pi's GPIO.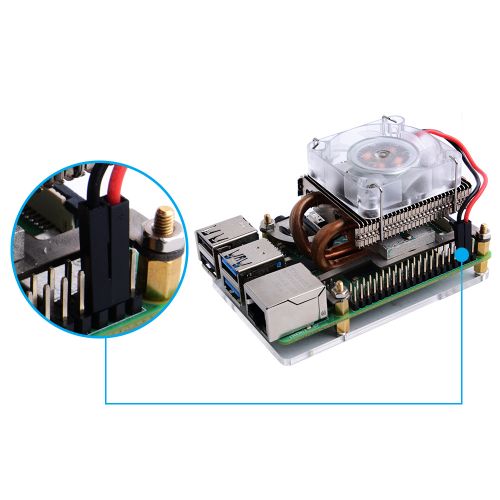 7. Connect power supply to Raspberry Pi and Have fun!
Keywords
ICE tower, ICE cooler, 52pi, Raspberry Pi 4B,heat sink,ice cool, cooling fan, cooler