D-0012
Jump to navigation
Jump to search
MAX7219 32x8 LED Matrix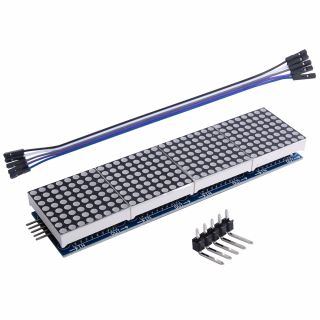 Description
MAX7219 32x8 LED Matrix is also MAX7219 Dot Matrix Display 32X8.
It is generally used as an information display board or a prompt information window panel.
It can cascade many blocks to display patterns together.
It is compatible with Raspberry Pi, Arduino and other development boards, and there are many examples of application cases on the Internet.
Features
Easy to assemble
Support cascading
Use SPI to communicate faster
MAX7219 is widely used
Can refer to many resources
Compatible with various development boards
Gallery
Package Includes
2 x MAX7219 32x8 LED Matrix
2 x 5Pin header
2 x 5Pin female-to-female jump wire
2 x Velcro tape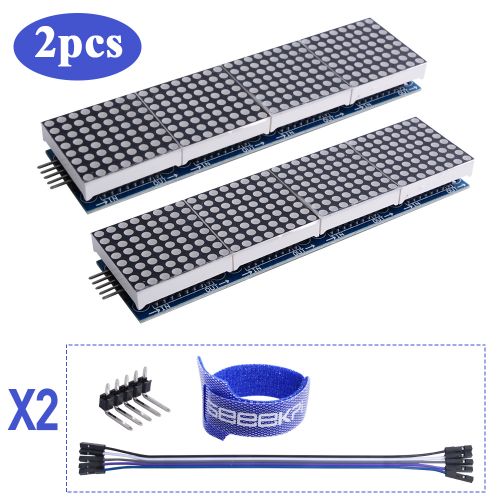 Documentations

Keywords
MAX7219 32x8 LED Matrix, LED matrix, MAX7219