C-0031
Jump to navigation
Jump to search
SUPERPI CASE For RPi 4B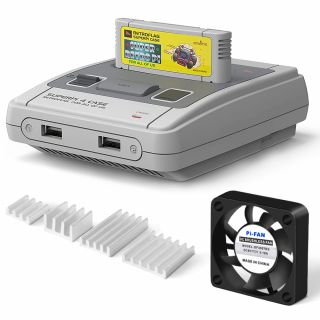 Descriptions
It is a SFC style case for Raspberry Pi 4B only. SUPERPI Case is fit in Raspberry Pi 4B perfectly so that you can build your own SFC console.
Features
Easy to install
SFC style Console
Safe Shutdown and Safe Reset
Functional LED power indicator
Functional POWER and RESET buttons
SUPERPi 4 CASE specifically designed for for Raspberry Pi 4
Easy access to the SD-Card and all other ports without opening the case
Gallery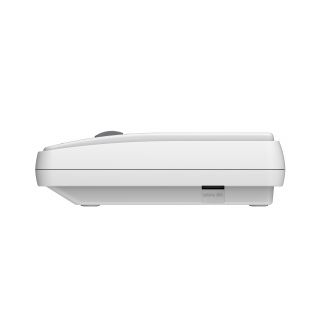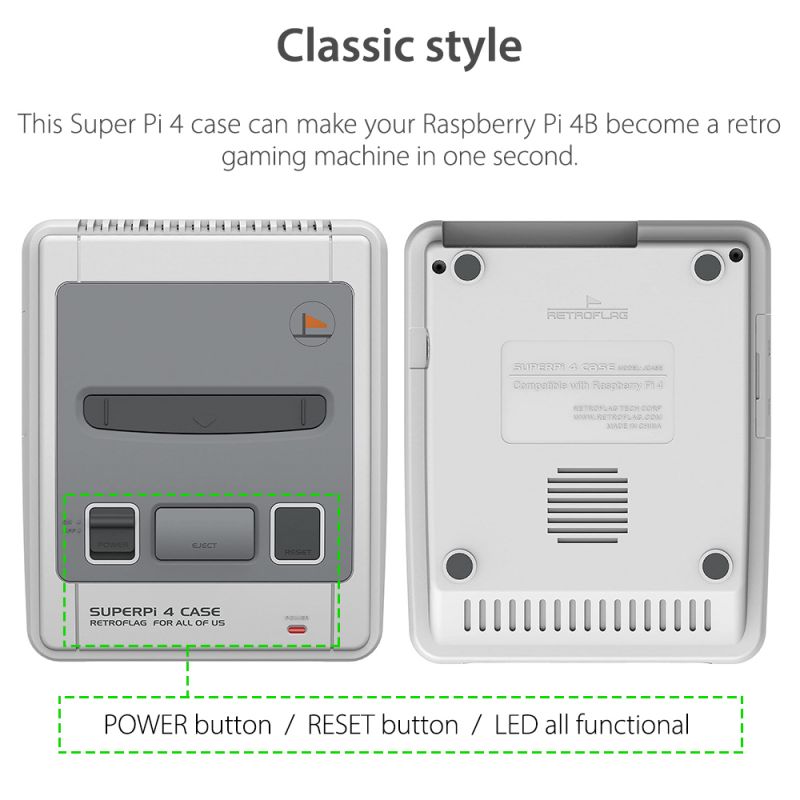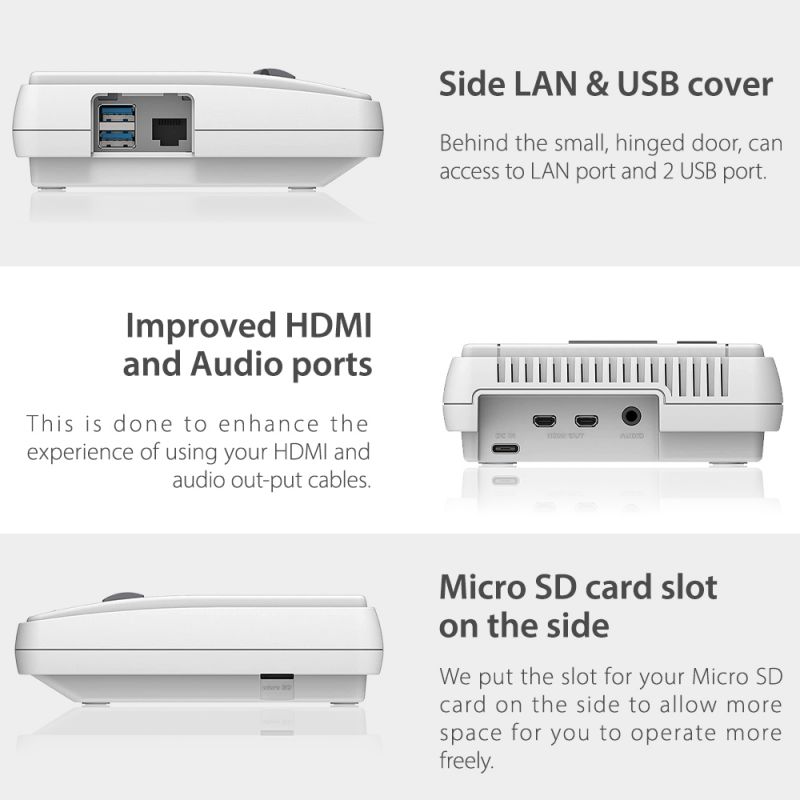 How to connect GPIO header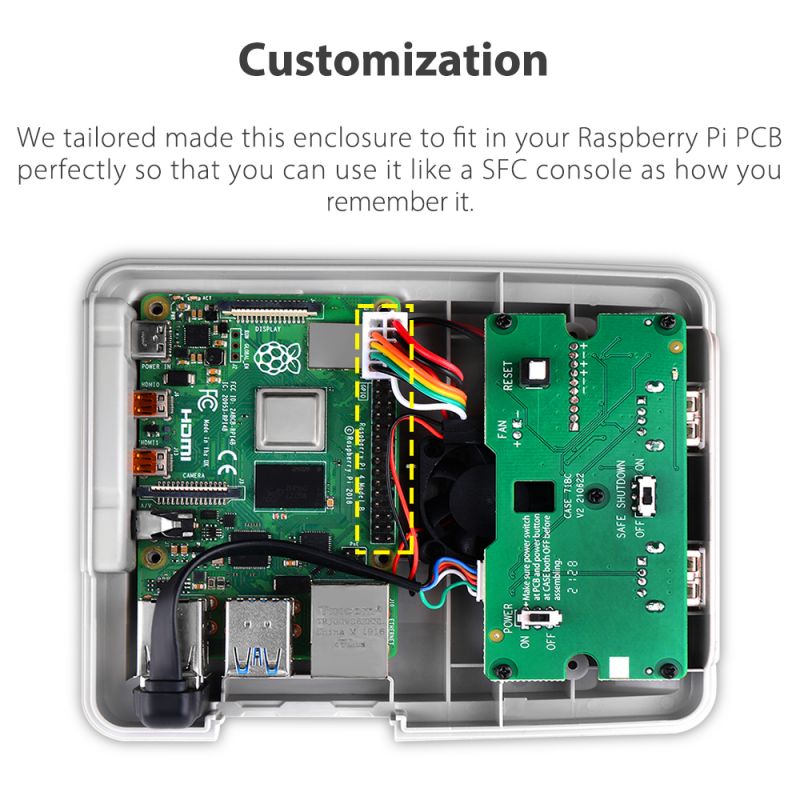 How to insert MicorSD Card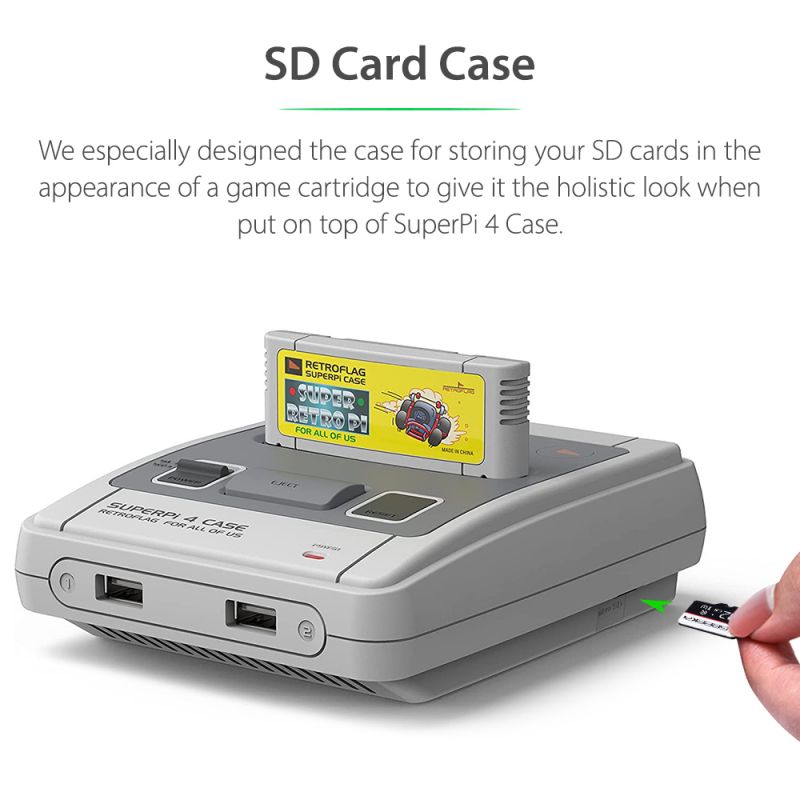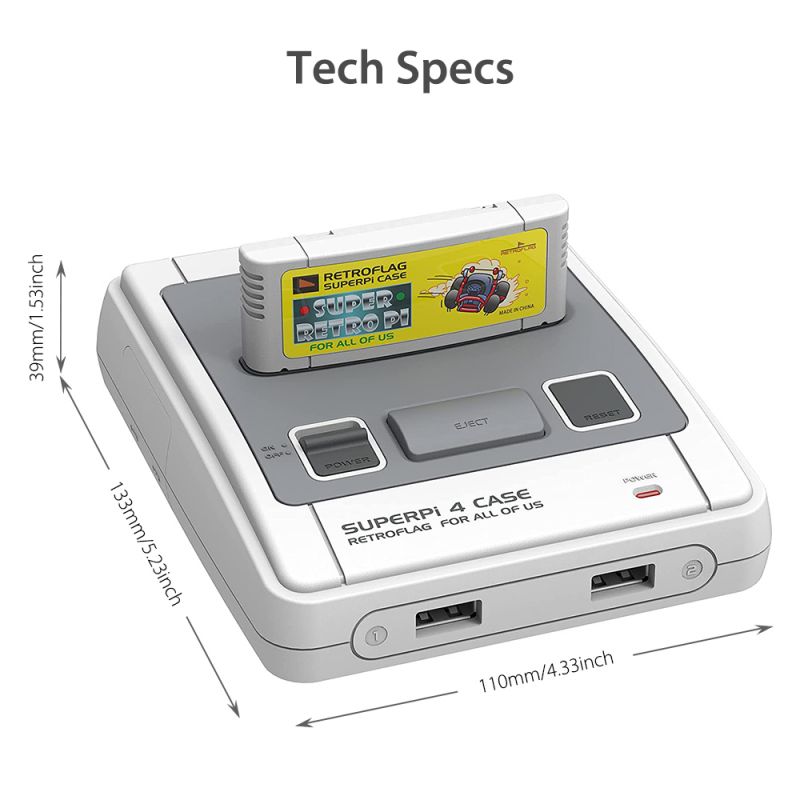 Package Includes
1 x SUPERPi 4 CASE (new)
1 x SD Card Case
1 x Screw driver
1 x Instruction manual
1 x Heatsink Pack
1 x Fan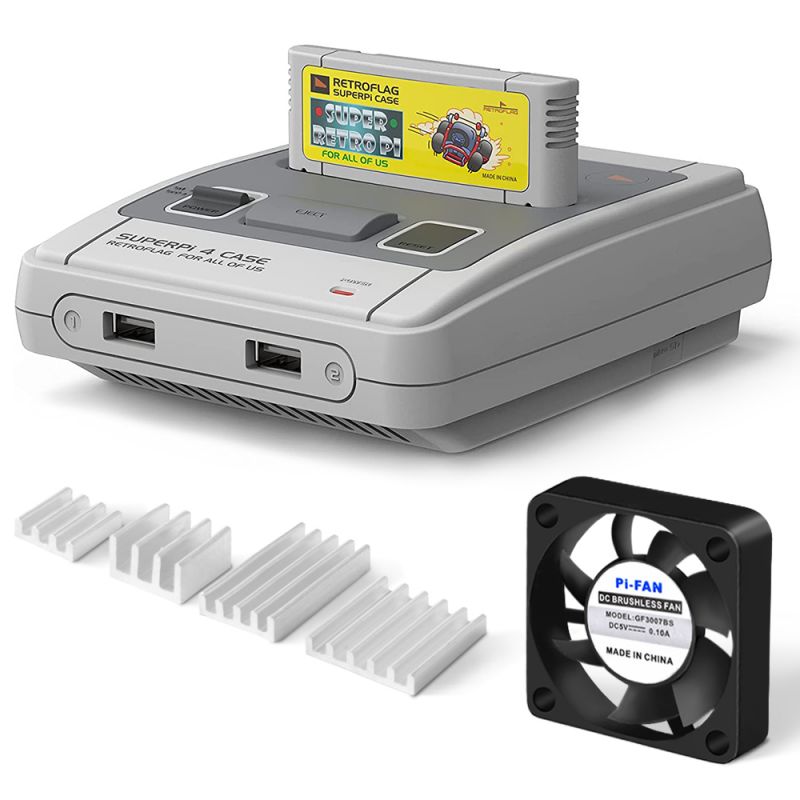 Installation Guide
Keywords
SUPERPI CASE For RPi 4B, superpi case, case for Raspberry Pi, Raspberry Pi enclosure, SFC console.