C-0008
Jump to navigation
Jump to search
Argon ONE Aluminum case with Fan for RPi 4B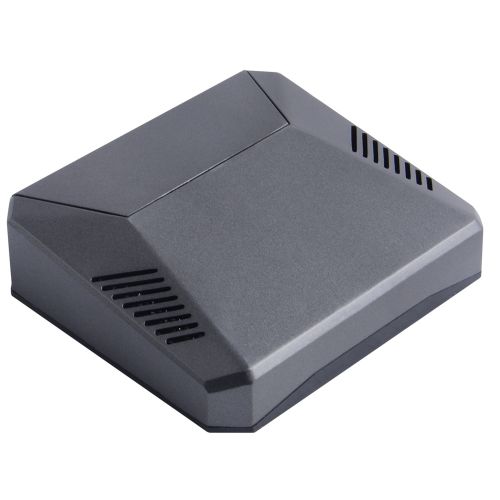 Description
Argon ONE Made with aluminum alloy and polished with a modern Space Grey finish for stunning aesthetics and functionality.
The whole case top acts as a passive cooling for the Raspberry Pi.
And a software controllable fan is added inside the case for better temperature management.
Assembling the case with the Raspberry Pi is easy.
Installing the Argon ONE Script that unlocks the full functionality of the Argon ONE in one line.
All of the ports are accessed at the back, making the mini-computer manageable with minimal cable clutter and easy cleaning.
A proper power button is installed on the case to prevent file damage.
It safely Shutdowns, Reboots, and Forced Shutdowns functions are built in features.
The PCB Board built into the case provides separate power sources to the fan and power switch, as well as extending the GPIO pins to use the case in multiple projects.
Features
Sleek Aluminum Enclousure
Passive And Active Cooling
Easy Assembly
Neat Cable Management
Proper System Shutdown
Magnetic Removable Top
Access To GPIO
Gallery
Fan definitions and mode selection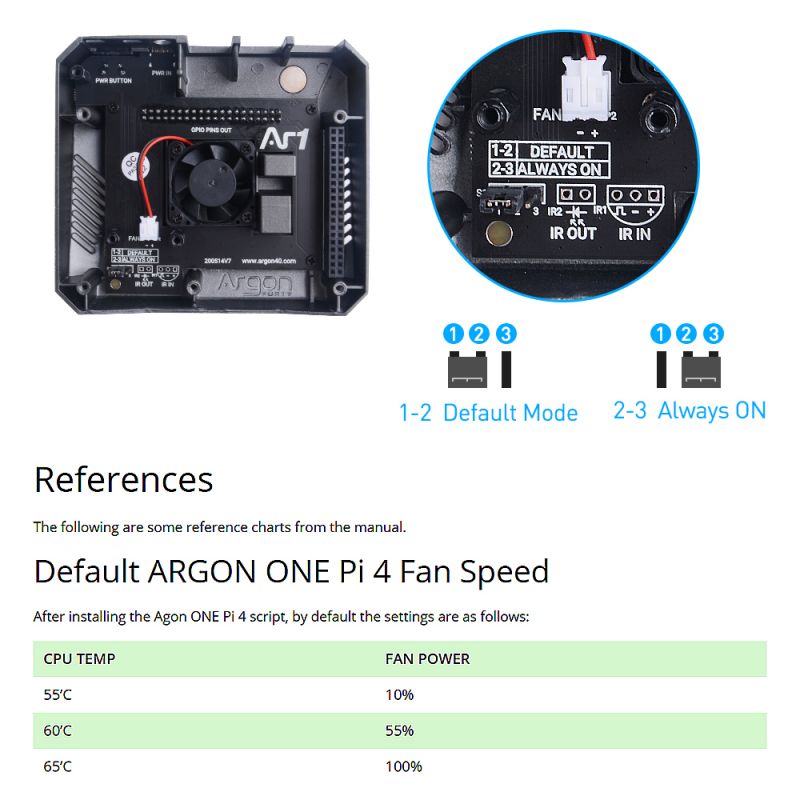 Port Definitions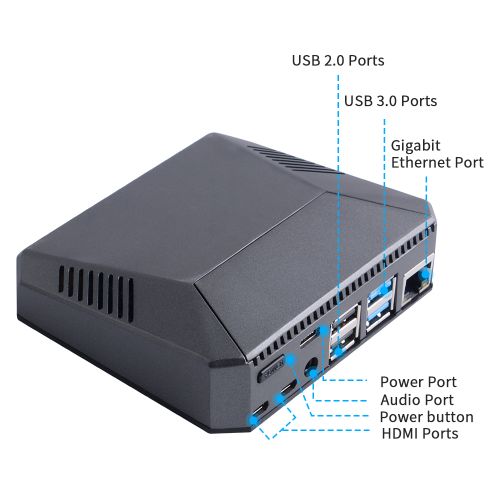 Package Includes
1 x Argon ONE Aluminum case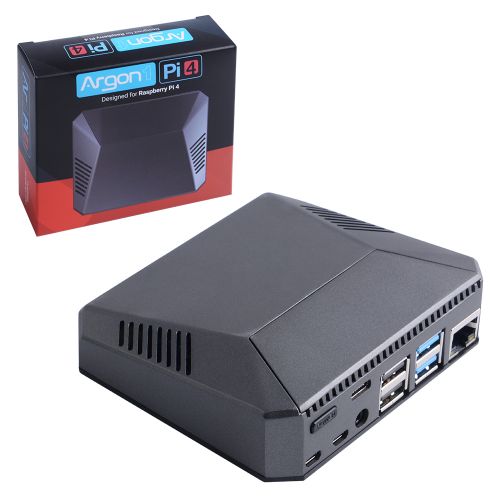 How to assemble
1. Connect extension board to Raspberry Pi.
2. Paste thermal tape to heatsink block.
3. Connect Raspberry Pi and extension board to female pin header on the fan driver board.
4. Fix them togeter with screws.
5. Fix the bottom of case with screws.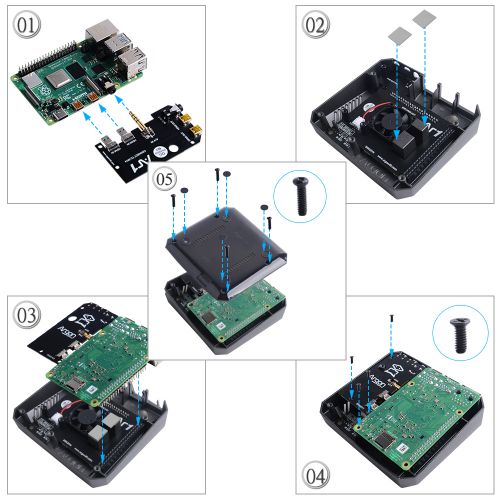 Keywords
Argon ONE Aluminum case with Fan for RPi 4B, Aluminum case, Raspberry Pi 4B