Acrylic Set-top box kit for RPi 4B SKU: ZP-0102
Jump to navigation
Jump to search
Acrylic Set-top box kit for RPi 4B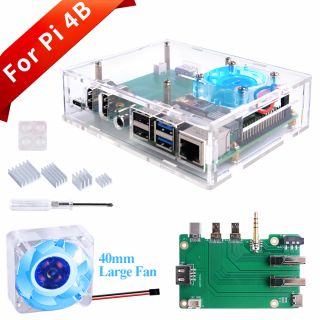 Description
This is an upgraded version of a transparent acrylic set-top box kit, which is an improvement on the original set-top box kit.
In addition to leading the miniHDMI of the Raspberry Pi to the back of the panel, it also provides a full-size HDMI interface.
The expansion board will provide a USB interface and a 5V power supply terminal on the front panel to connect other 5V peripherals.
The 4010 blue light fan can dissipate heat well globally, and its quiet characteristics are suitable for living room, horizontal and other areas.

Note: This kit does not include the Raspberry Pi motherboard and power supply and needs to be purchased separately.
Features
Easy to assemble
Blue light low noise fan
Good heat dissipation
Small footprint
Support full size HDMI interface
All interfaces lead to the same side
Extended USB interface
Extended 5V terminal
Port Definitions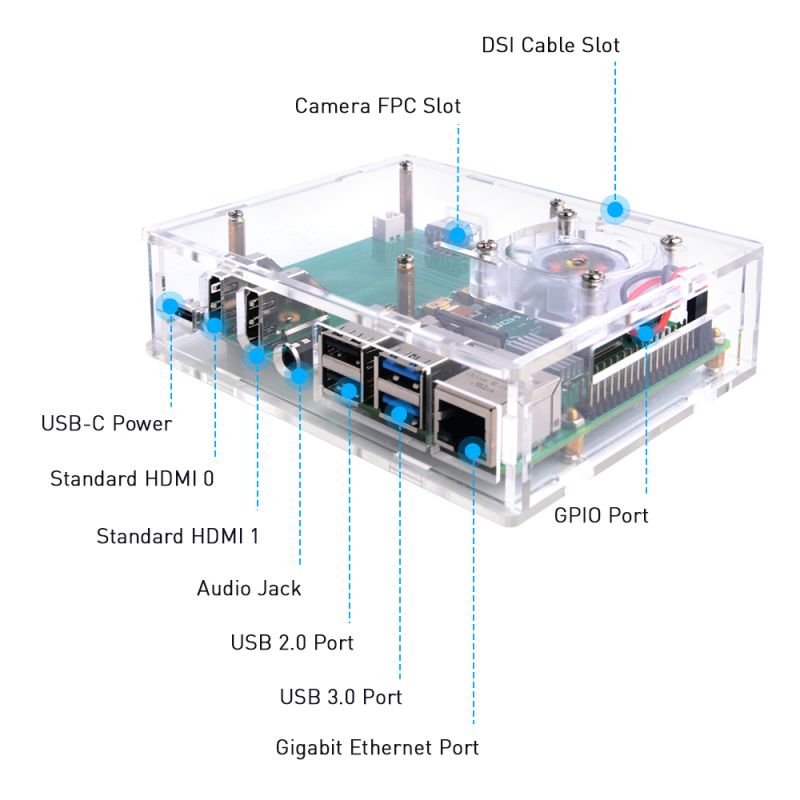 Extened PCB Board Funciton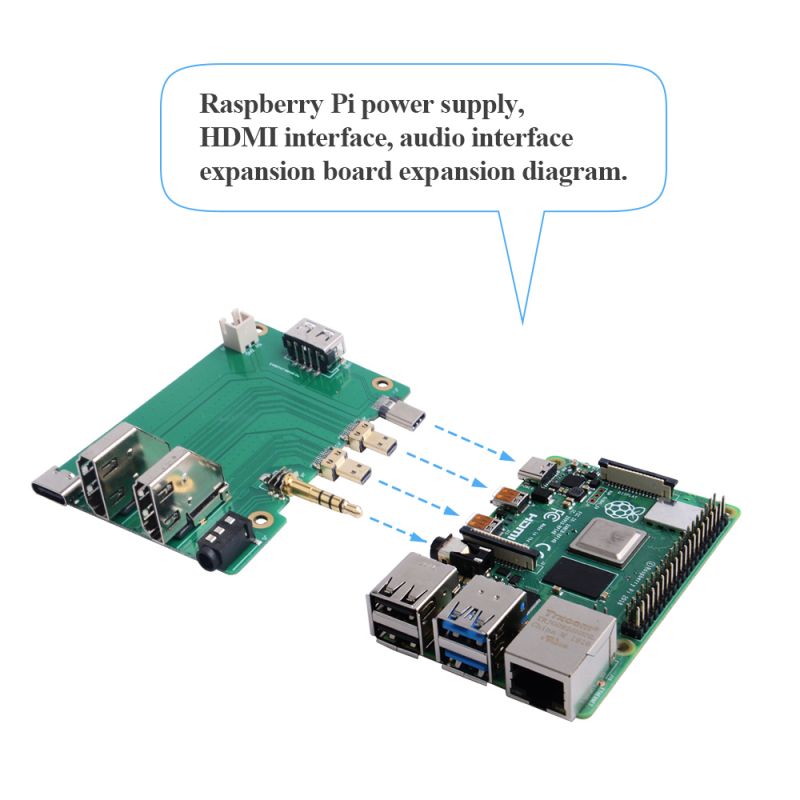 Gallery
Package Includes
1 x transparent acrylic case
1 x interface transfer PCB board
1 x 4010 transparent blue light fan
4 x M3x16 screws (for fan)
4 x M3 nut (for fan)
2 x M2.5x22 hollow copper pillar
2 x M2.5x25 hollow copper pillar
2 x M2.5x8 copper pillar
4 x M2.5x5 copper pillar
11x M2.5x6 screws
3 x M2.5 screws
1 x Aluminum heat sink kit for RPi 4B
1 x rubber pad
1 x screwdriver
1 x instruction manual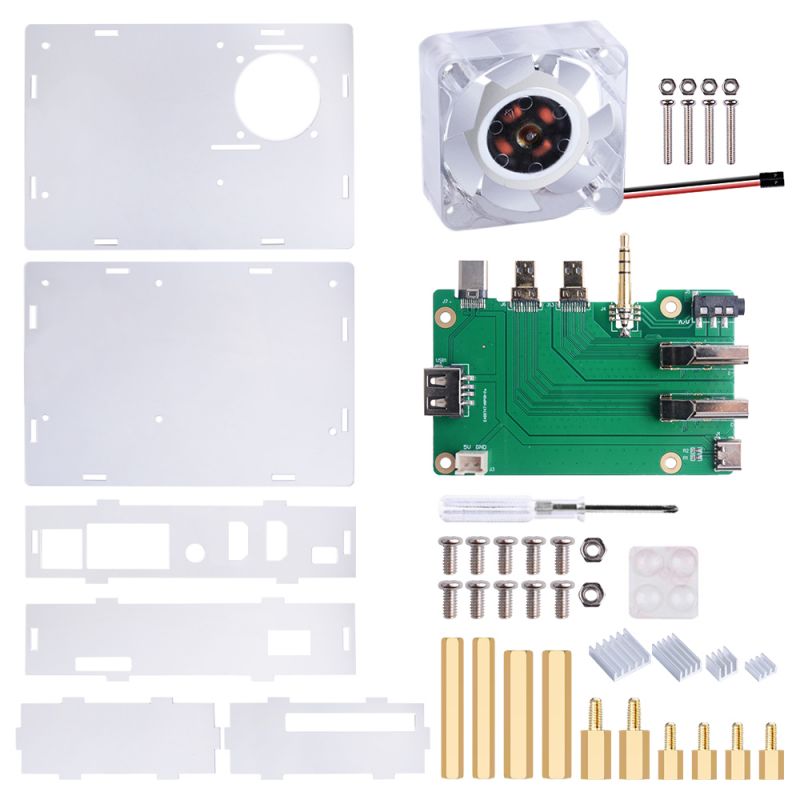 How to assemble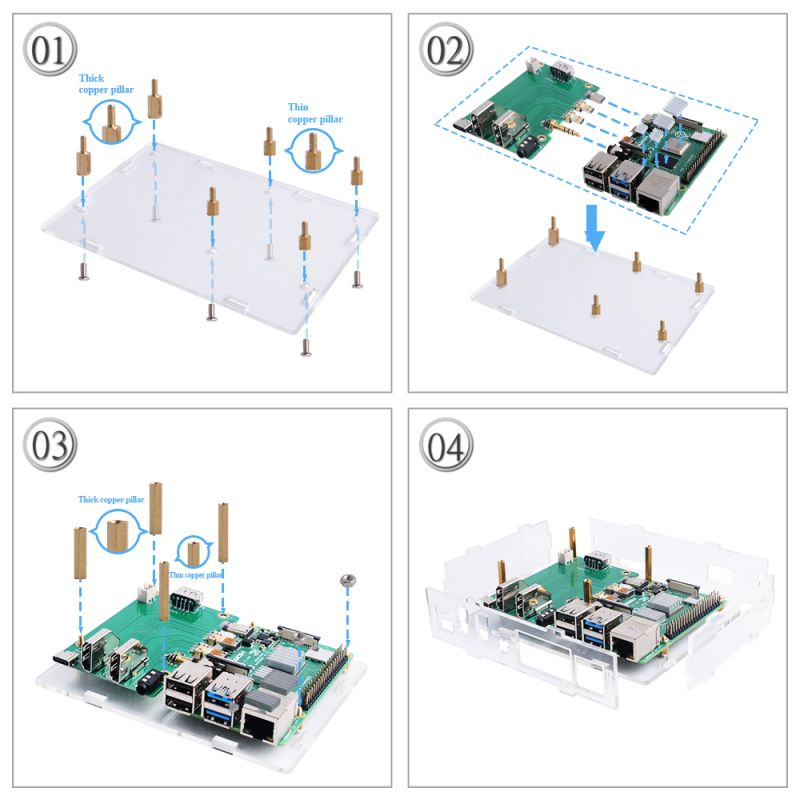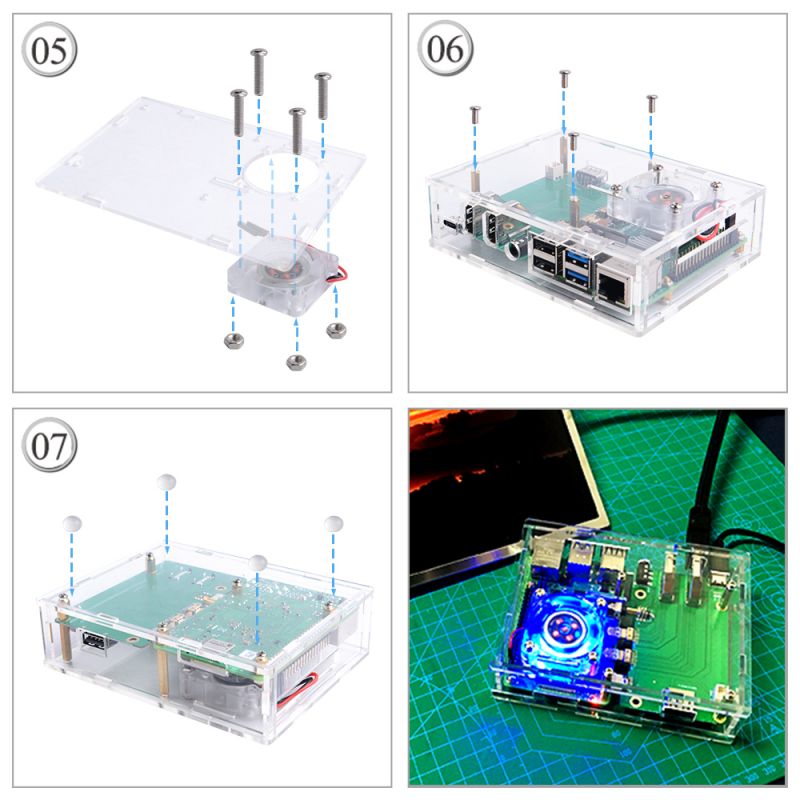 Keywords
Acrylic Set-top box for RPi 4B, set-top box, acrylic case, extension pcb board for RPi 4B
Tutorial Video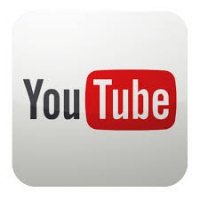 Please follow the links: