K-0238
Jump to navigation
Jump to search
5 inch Capacitive touch screen & Acrylic Case Kit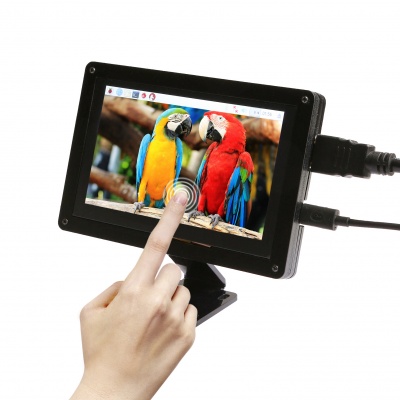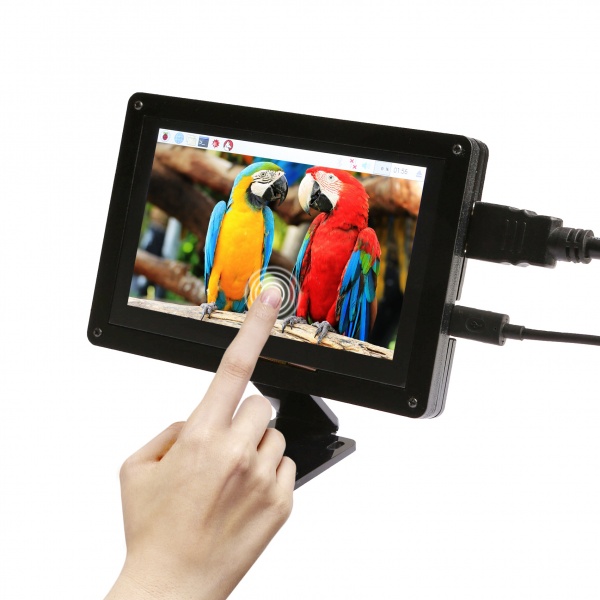 Description
This package contains a 5 ft screen and a set of acrylic shell.
This is a very beautiful display suite, you can make it as your second monitor computer or with the use of the raspberry pie.
5 inch capacitive screen is very powerful, it is driver freer and support multi touch even the maximum support 10 point touch.
It has a very good performance in the windows platform and for Linux and for Mac are also very good.
Even without the touch screen calibration, all you need to do is plug and play.
Only need to adjust the resolution in accordance with the actual needs when you are using Raspberry Pi.

Features
Easy to assemble
Driver free
Multi point touch
Capacitive touch screen
Compatible with Linux/windows/Mac
Galley
---
Package Includes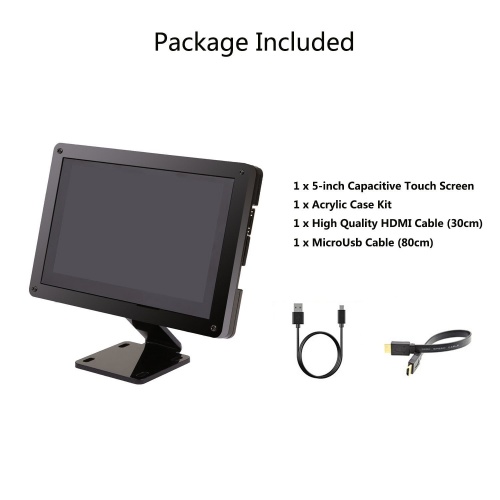 1 x 5 inch Capacitive Touch Screen
1 x Acrylic Case Kit
1 x 30cm High Quality HDMI cable wire
1 x MicroUSB Cable wire
---
How to assemble it & Ports Definitions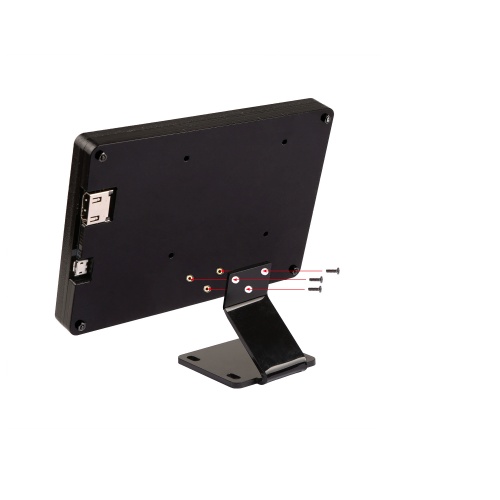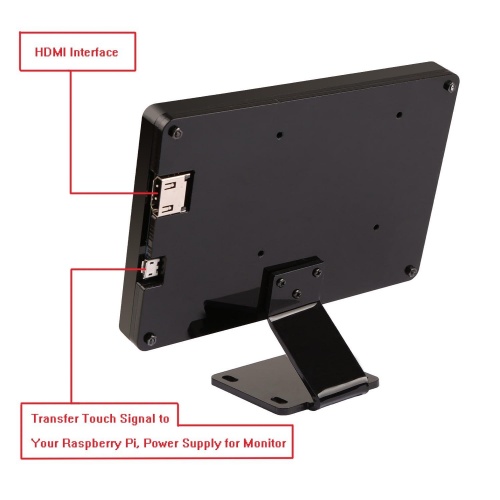 FAQ
Q: Will this monitor work with Inter compute stick
 A: Yes

---