52Pi Metal Case with ICE Tower Cooler For RPi SKU: ZP-0087
Jump to navigation
Jump to search
Metal Case with ICE Tower Cooler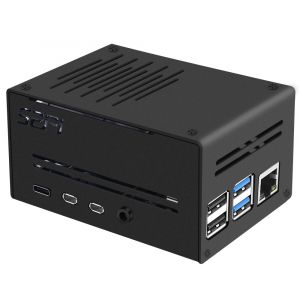 Description
This a metal case for Raspberry Pi with Low profile ICE Tower Cooler fan.
It is fit for Raspberry Pi 4B/3B+/3B
It not only provides good protection to your Raspberry Pi and also offering excelent heat dissipation.

Features
Metal case will provide nice protection
Easy to setup
Low profile ICE Tower Cooler fan
Specifications
Gallery
Package Includes
1 x Metal Case
1 x Low-Profile ICE Tower Cooler with metal brackets
4 x M2.5 Copper stick and nuts
How to Assemble
01. Fixed copper sticks to Raspberry Pi with M2.5 nuts.
02. Fixed Raspberry Pi to the bottom of the case.
03. Fixed ICE Tower Cooler Bracket to Raspberry Pi.
04. Close the upper cover and secure with screws.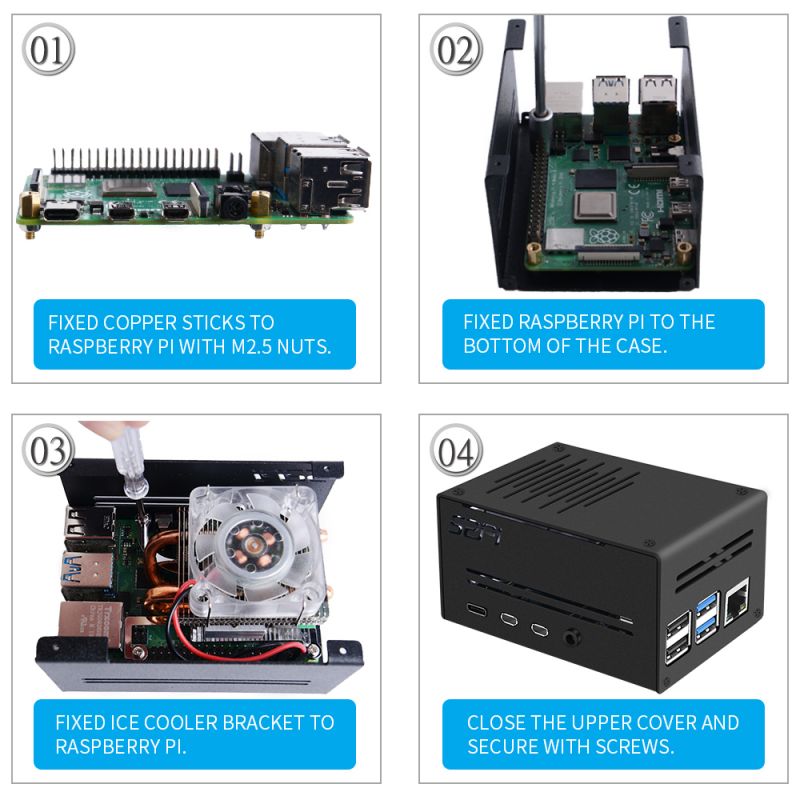 Keywords
ICE Tower Cooler, low-profile ICE Tower cooler, cooling fan, metal case, Raspberry Pi 4B, Raspberry Pi 3B+, Ice tower, heat dissipation